Press Release
Twenty Local Elected Officials Endorse Cathy Myers to Take on Speaker Ryan
Local Democrats believe Cathy Myers is the best candidate to oust Paul Ryan
Today, Democratic Congressional Candidate Cathy Myers announced the endorsement of twenty local elected leaders in her bid to take on Speaker of the House Paul Ryan. Myers has received the most endorsements in the two-way Democratic Primary in Wisconsin's First Congressional District.
Myers's endorsements include state senators, mayors, county board supervisors, city council members, and school board commissioners.
Anissa Welch, the mayor of Milton, WI, explained her support by saying, "Cathy is the type of person that I know I can count on to act when our local community needs support. As a mayor, that's important to me, which is why Cathy has my full support."
Charlene Staples, a Walworth County Supervisor, believes Cathy Myers is the best candidate to support the environment and to oppose the tar sands infrastructure projects in her district. "Cathy has set herself apart as an outspoken advocate on environmental issues, which is why she has earned my support and full endorsement. Not only is Cathy the best candidate on the environment, she is also the only candidate in the race that has won an election."
Cathy Myers is a two-term Janesville School Board member that was elected in 2013 with over 4,000 votes and reelected in 2016 with over 10,000 votes. She is the only candidate vying to face Paul Ryan that has won an election.  Myers is a 23-year high school English teacher that is also the only elected local union officer in the race.
Below is the full endorsement list:
To learn more about Cathy, visit www.CathyMyersForCongress.com, Facebook; or Twitter.
Cathy Myers for Congress
Mentioned in This Press Release
People
:
Al Kupsik
,
Anissa Welch
,
Ben Dobson
,
Carla Quirk
,
Chantia Lewis
,
Charlene Staples
,
Clinton Anderson
,
David Sartori
,
Dayvin Hallmon
,
Janis Ringhand
,
Jim Millard
,
Judy Robson
,
Kara Hawes
,
Karl Dommershausen
,
Kevin Leavy
,
Norvain Pleasant
,
Paul Ryan
,
Ryan Schroeder
,
Sam Liebert
,
Stephanie Aegerter
,
Wes Davis
Recent Press Releases by Cathy Myers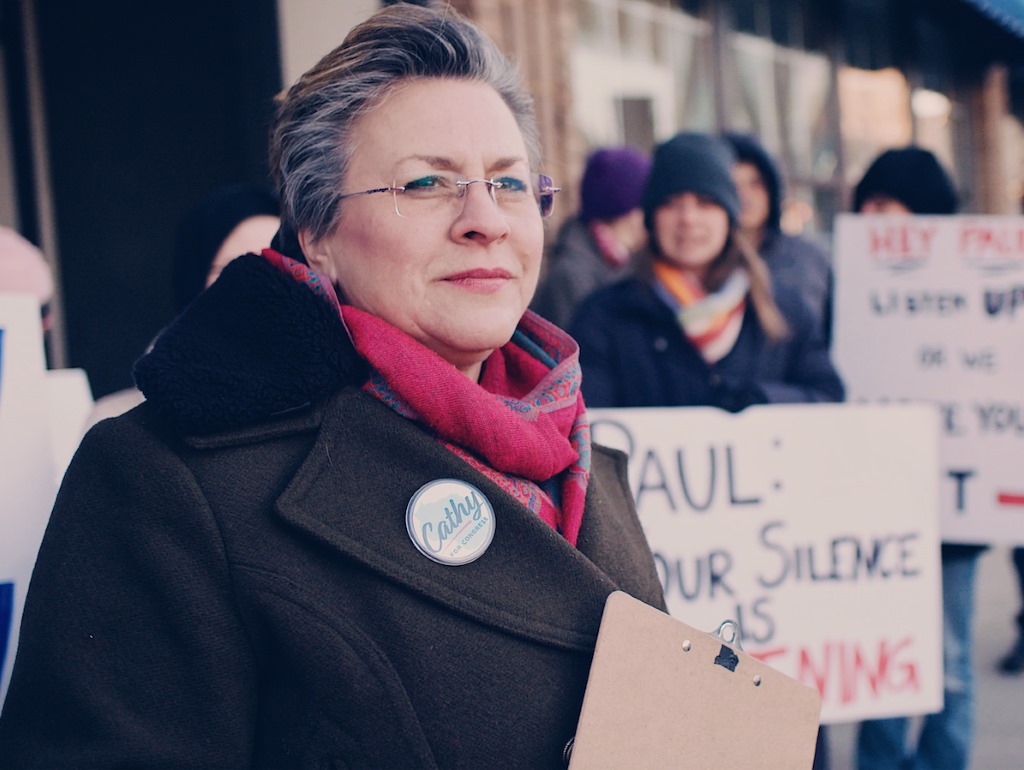 Jul 27th, 2018 by Cathy Myers
Myers launches TV ad for her August 14th WI-01 Primary versus Randy Bryce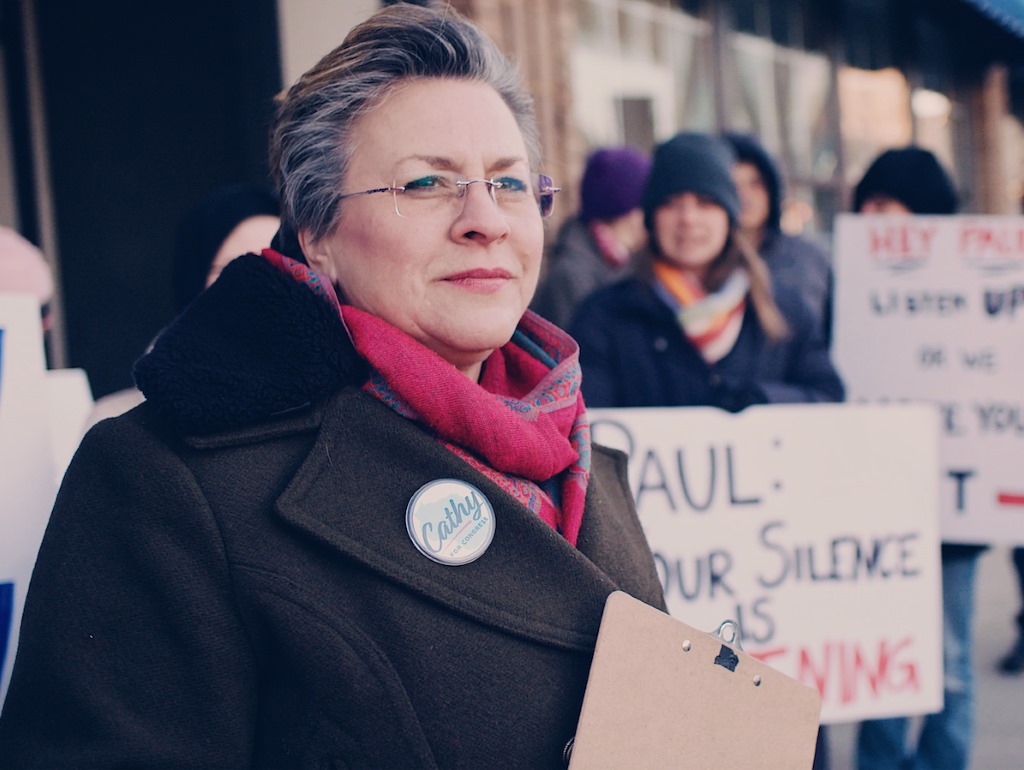 Jul 19th, 2018 by Cathy Myers
Myers calls on Bryce to account for campaign funds that appear to have been used to pay off his personal debt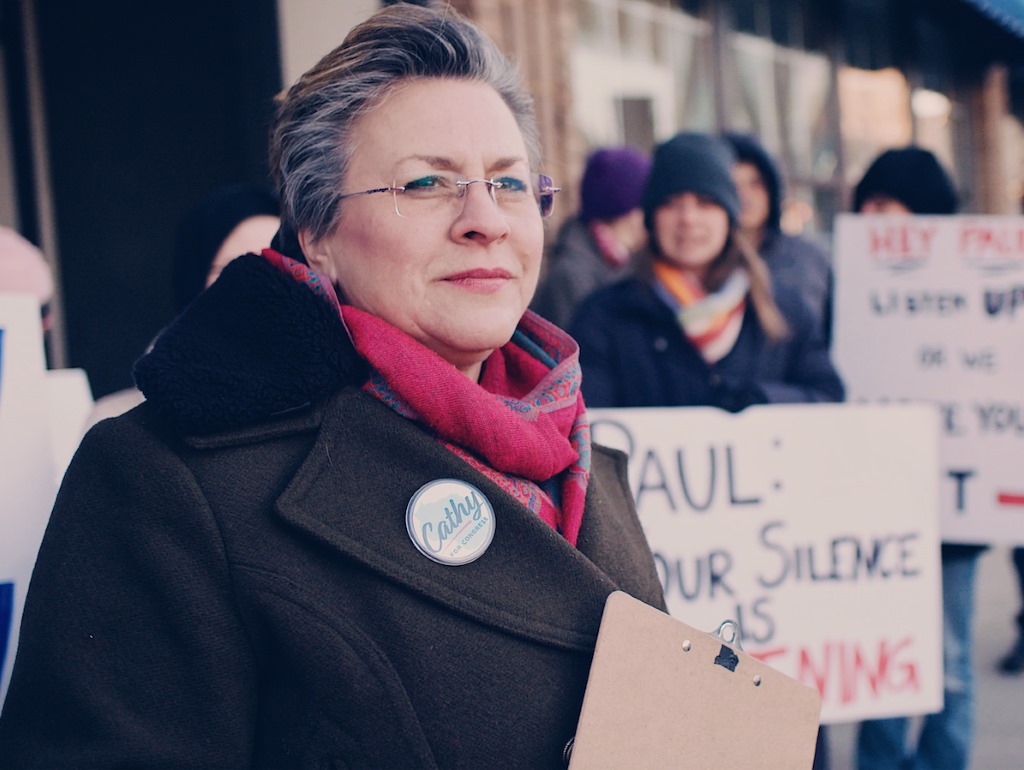 Jun 21st, 2018 by Cathy Myers
Myers' plan calls for $15 minimum wage, protecting small businesses by breaking up monopolies, and a universal basic income