Press Release
Trinity Irish Dance Company to make special Irish Fest appearance for first time in almost 20 years.
Milwaukee's internationally acclaimed non-profit Trinity Irish Dance Company to perform world premiere work Aug. 20th; and for profit Trinity Academy of Irish Dance to Offer Free Dance Classes Aug. 17-21
MILWAUKEE – Aug. 8, 2016 — Fresh off their sold out, three week Japan tour, Milwaukee's Trinity Irish Dance Company will be making a special, evening Irish Fest appearance, their first in nearly 20 years. Widely known for having originated the genre of progressive Irish dance, the professional company will perform at 8:30 p.m., Aug. 20 at the Aer Lingus Stage. Among the dances to be performed, will be groundbreaking new works like "Communion"
The cast, comprised of 21 elite dancers from Ireland and North America (8 hail from Wisconsin), will share the U.S. preview of "Soles" with their Irish Fest audience. "Soles" is a tribal synthesis of complicated percussion and exploration of different time signatures. A through line of integrity and understated dialogue on women empowerment are take-aways from the show, as the dancers present a powerful image of what it means to be an athlete and artist.
From sold-out performances in Tokyo's iconic Orchard Hall, to free performances for Kumamoto and Fukushima disaster victims (made possible through their recent Dance for Japan campaign), the Company believes in the power of art to change lives.
Trinity Founder and Artistic Director Mark Howard said, "We are grateful to Irish Fest for taking a stake in our vision early on, which catapulted us to the national stage in the 90's, and ultimately to the international stages we appear on today. We look forward to presenting our unique, performing arts take on the powerful step dance form."
To help celebrate the return of the non-profit Trinity Dance Company to Irish Fest, the for-profit Trinity Academy of Irish Dance, which was also founded by Howard, will be offering free dance lessons to the public during the week of Irish Fest.
The Schedule of Free Dance Classes is:
Aug 17th 1:15 p.m.-2 p.m. The Peck Pavilion, Marcus Center for the Performing Arts.
Aug. 19th 3 p.m.-3:45 p.m. Trinity Studios, 577 E. Erie St.
Aug. 20th 11 a.m.-11:45 a.m. Trinity Studios, 577 E. Erie St.
Aug. 21st 11 a.m.-11:45 a.m. Trinity Studios, 577 E. Erie St.
About Milwaukee Irish Fest
Milwaukee Irish Fest is the World's largest celebration of Irish music and culture. The four-day festival showcases more than 100 entertainment acts on 17 stages at Henry W. Maier Festival Park on Milwaukee's lakefront. The annual festival occurs every third weekend in August. The 36th annual Milwaukee Irish Fest takes place August 18 to 21, 2016. More than just a festival, the Milwaukee Irish Fest organization is passionately committed to igniting a love of Irish culture in all people. With the help of more than 4,000 volunteers, Milwaukee Irish Fest promotes Ireland's music, dance, drama, sports, culture, children's activities and genealogy through year-round programming. For more information, visit www.irishfest.com.
About The Trinity Irish Dance Company
Mark Howard's Trinity Academy of Irish Dance, the Chicago/Milwaukee-based school that was founded in 1982, won America's first world team titles for the United States at the World Championships of Irish Dance. Not content to simply win trophies, Howard began moving outside the framework of ethnicity, expanding Trinity's range and repertoire in a host of imaginative, new directions. Through several formative years, Howard's career ultimately made the leap from competitive to concert stage and the non-profit Trinity Irish Dance Company was born.
Called "Impossibly complex" by the New York Times, this critically acclaimed company is the high watermark of the art form, offering something profoundly significant – the transcendence of craft to art and a dance legacy that is rooted in tradition yet forward looking and ever evolving. The result is a thoroughly fresh, engaging, and integrity filled vision that goes beyond the source without losing touch with its essence. Founded in 1990 by Choreographer/Artistic Director Howard, Trinity Irish Dance Company was the birthplace of progressive Irish dance, and has graced stages throughout the world, with sold-out tours in Europe and Asia and appearances in such distinguished venues as Washington's Kennedy Center, New York's Joyce Theatre, Los Angeles's Royce Hall and Tokyo's Orchard Hall, among many others. For more info, visit www.trinityirishdancecompany.com, and follow Trinity Irish Dance Company on Facebook and Instagram.
Mentioned in This Press Release
Recent Press Releases by Press Release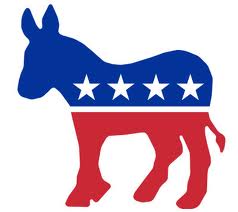 Jan 21st, 2020 by Press Release
The package consists of five bills which repeal a multitude of regressive Republican water policies.