Press Release
"Transfer House Band," Celebrates Ten Years of Weekly Performances at Local Pizzeria, Tuesday, October 9th
Celebration will include a decade of guest vocalists and musicians.
MILWAUKEE – Wednesday, October 3 – On Tuesday, October 9th, the Transfer House Band, a jazz trio who has held a residency at Transfer Pizzeria Café (101 W. Mitchell St.) since the fall of 2008, will celebrate ten years of weekly performances.
Transfer Pizzeria Café celebrated its ten-year mark in March. The house band, which started off as "Charles, Martin and friends," began on Tuesday evenings October of 2008. The original group was leader Neal Chandek on keys, Bill Martin on guitar and Dennis Fermenich on vocals. Soon Andrew Wilson emerged from retirement as the group's drummer, and a consistent stream of sit-ins and guests began to appear. In 2014, Omar (Jeff Phillips) took over drumming duties, while Neal recruited a roster of seasoned performers to alternate Tuesdays with Fermenich.
"In every city, there are places that play a key role in the lifeblood of the jazz scene. Transfer has become one of those places. I am proud to be a part of what has happened here, and I look forward to every Tuesday night – for the people, for the music, for the energy," said band leader, Neal Chandek.
Neal has hosted an impressive roster of talent of the years, from local luminaries such as
Jerry Grillo
and
Adekola Adedapo
, to the occasional heavy hitter, like former Blue Note recording artist, saxophonist (and Braithophonist),
George Braithe
; Milwaukee native son, trumpeter,
Brian Lynch
; internationally known saxophonist and vocalist,
Juli Wood
; and
Harvey Scales
' cohort,
Richard Tate
.
Co-owner of Transfer Pizzeria Café, Russell Rossetto, talks about how it all began: "I met Neal Chandek at Angelo's Piano Lounge in 2007, where I would go after a long day of working on what would become Transfer Pizzeria Café. There is something about live music that hits much deeper than listening to recorded stuff in public. That was the very basic motivation of wanting to present live music at Transfer, and Neal was my gateway to the depth of musical talent, the versed musicians and performers, who exist among us here in Milwaukee. I'm happy that ten years later, we've become a place where performers and aficionados can hang out together on a regular basis."
As with every Tuesday, the festivities will start with the core trio – Neal, Bill and Omar – at 7:30PM. From there, the expressive veteran resident vocalist, Dennis Fermenich will join the band as he has done hundreds of times over the last decade. Then he will introduce many of the other talented contributors from over the years, along with a host of guest instrumentalists.
The full schedule of upcoming performances at Transfer Pizzeria Café is available at www.transfermke.com. For more information about the Transfer House Band 10 Year Anniversary, contact Russell Rossetto at (414) 313-9067 or russelletto@transfermke.com.
Mentioned in This Press Release
People
:
Adekola Adedapo
,
Andrew Wilson
,
Bill Martin
,
Brian Lynch
,
Dennis Fermenich
,
George Braithe
,
Harvey Scales
,
Jeff Phillips
,
Jerry Grillo
,
Juli Wood
,
Neal Chandek
,
Richard Tate
,
Russell Rossetto
Recent Press Releases by Transfer Pizzeria Café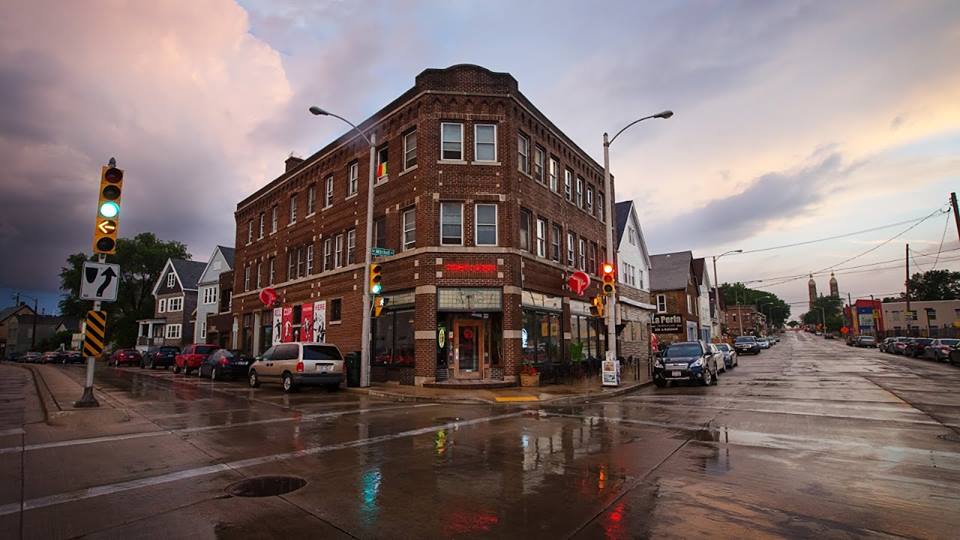 Mar 9th, 2018 by Transfer Pizzeria Café
Transfer Pizzeria Café debuts new event space following celebrations of March 12-17