Press Release
Top 10 Tournavation Finalists Announced for Live Pitch
Dohmen Company Foundation, Red Arrow Labs and NEWaukee release most catalytic software ideas that aim to improve the health of Milwaukee's women and children, fathers and families
Milwaukee, Wisc. October 16, 2015 — The Dohmen Company Foundation in partnership with NEWaukee, Red Arrow Labs, the City of Milwaukee, and the Milwaukee Lifecourse Initiative for Healthy Families at United Way of Greater Milwaukee & Waukesha County today announce the top 10 finalists for the Tournavation to take place on Tuesday, October 20, 2015 from 6-8pm at City Hall Rotunda, 200 E. Wells Street.
The Tournavation hosted a public call for catalytic software solutions that improve the health of Milwaukee's women and children, fathers and families. The most viable, scalable and concrete idea will be developed by a coalition of volunteer IT professionals led by Red Arrow Labs, a Dohmen Company. The software will be gifted to the community as a single, tangible step toward improving the health of Milwaukee residents.
"Participation in this effort to strengthen Milwaukee families at risk has been fantastic. It really shows how deeply people care and how much they want to organize and collaborate to strengthen our city. Milwaukee is facing some tough issues, so focusing the passion and energy of all members of our community to find solutions only makes sense. My hope is that we can continue the momentum by raising awareness of the public health problems we face, and using the strength of our businesses to eliminate them," stated Cynthia LaConte, CEO of Dohmen and President of The Dohmen Company Foundation
Tournavation is a crowd-sourced idea generation platform that addresses important issues that face urban communities like Milwaukee. This is the third Tournavation NEWaukee has hosted with the City of Milwaukee, though the topic is new the process remains the same: an open call for inventive solutions to a community challenge, vetting of the strongest ideas, a live presentation of the top 10 ideas and the most viable idea is brought to life. This Tournavation posed the questions: What will strengthen our efforts for greater community health and well-being? Using basic business principles, how can technology make a strategic difference in improving the health and well-being of all of Milwaukee's women and children, fathers and families? Can a software solution help support and bolster efforts already underway in new and exciting ways?
"At NEWaukee, we believe civic discourse about the issues that really matter should be candid, in-person and playful," explains Angela Damiani, president of NEWaukee. "Through the Tournavation, we demonstration a new, transparent and equitable model for public-private partnership that addresses the core of our community — our public health."
The Pitch
The Tournavation will include live music, food and drinks as well as the presentation of the 10 most viable ideas submitted during the open call for ideas. Each participant will take the stage for 4-minutes to pitch their idea to the crowd and a selection juror. Both the jurors' and the audience vote will determine the winning idea.
Following the selection of the most viable, scalable and concrete idea, a team of volunteer IT development professionals led by Red Arrow Labs will enter a design and development period to produce a software solution for the community. The volunteer IT development team will meet every Wednesday from 3-7pm from October 21st to December 1st. Participation in the volunteer IT development team is also open to the public; creatives, developers, and advocacy works are encouraged to bring the software idea to life.
The top 10 finalists for the Tournavation are:
The Tournavation is free and open to the public. For more information or to RSVP for the event, please visit: www.newaukee.com.
Dohmen Company Foundation was established in 2008 as the charitable arm of the Dohmen Company , a fifth-generation, family owned, 155+ year old company, based in Milwaukee, WI with a heritage of improving healthcare. The Foundation since 2008 has contributed more than $10 million in profits to advance its mission of connecting people in need with lifesaving products and services. Visit www.dohmencompanyfoundation.org
Red Arrow Labs provides high-impact software and technology solutions for companies that are transforming health. Red Arrow is proud to be part of the Dohmen portfolio of companies who represent the best and brightest in the health industry. This partnership gives us the backing to focus on innovation with a greater purpose — to help create a healthier world. Find us at: www.redarrowlabs.com
NEWaukee is a social architecture firm that specializes in community-based signature experiences centered on high-profile issues of importance for the city of Milwaukee. NEWaukee also provides consumer, employer brand and talent engagement services to major Milwaukee employers looking to attract and retain talent necessary to grow their businesses. Visit www.newaukee.com to learn more.
Mentioned in This Press Release
People
:
Amy Majewski
,
Angela Damiani
,
Beth Bogadi
,
Bob Waite
,
Chris Welker
,
Christie Guertin
,
Cynthia LaConte
,
Eduardo Castro
,
Emmanuel M. Ngui
,
Matt Boelter
,
Nate Conroy
,
Richard C. Weidensee
Recent Press Releases by Newaukee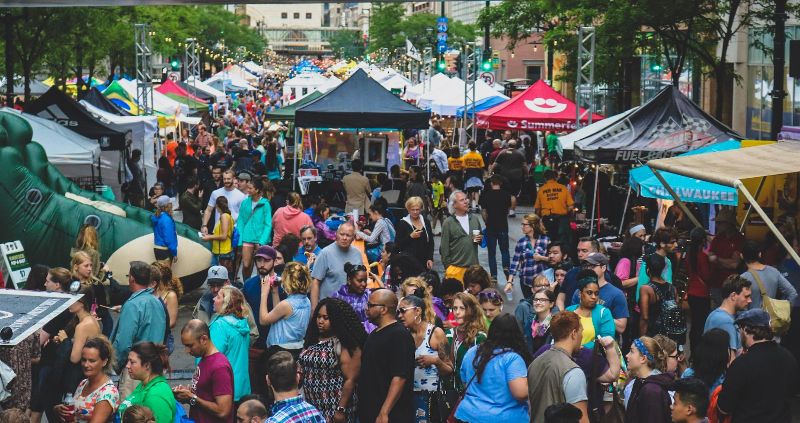 Aug 12th, 2019 by Newaukee
Wednesday's Night Market will include special performances from the Milwaukee Flyers, TRUE Skool, Fire Dancers, DJ Loop and DJ Ronco.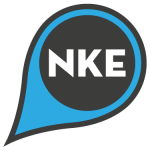 Jul 29th, 2019 by Newaukee
Proceeds to support the Friends of Lakeshore State Park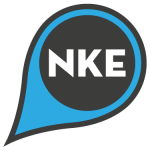 Jul 8th, 2019 by Newaukee
The 2018 NEWaukee Night Market was attended by approximately 60,000 guests throughout the summer.