Press Release
Those celebrating St. Patrick's Day asked to be safe, responsible
Law enforcement agencies across Wisconsin will keep a sharp eye out for impaired drivers
Due to the potential for impaired driving associated with St. Patrick's Day on Sunday (March 17), the Wisconsin State Patrol and law enforcement agencies across the state are reminding travelers to plan ahead, be safe and responsible.
"If you celebrate St. Patrick's Day and get arrested for impaired driving, you're going to lose a lot of green," according to David Pabst, director of the Wisconsin Department of Transportation's Bureau of Transportation Safety. "An OWI conviction can easily cost $10,000 when you include fines, legal fees, court costs, lost work time and higher insurance rates. Worse yet, impaired drivers risk the safety of everyone on and along our roadways."
To help ensure a safe St. Patrick's holiday:
All motorists need to buckle up – every seat, every trip. If you're planning to celebrate, designate a sober driver.
If you're feeling buzzed, don't get behind the wheel. Take public transit, a taxi or ask a sober friend to drive you home. Buzzed driving is drunk driving.
Some taverns and restaurants have programs to provide patrons a safe ride home. Visit org and select "Safe Ride."
Download WisDOT's free Drive Sober mobile app (trafficsafety.org) that includes a designated driver selector and find-a-ride feature that uses a smart phone's GPS to identify transportation alternatives. Since its launch on St. Patrick's Day in 2013, 73,853 people have accessed the app.
Never allow an impaired person to get behind the wheel. If you observe a driver you suspect is impaired, call 911. Provide as much detail as possible on the driver, vehicle and location.
Some sobering numbers:
Last year in Wisconsin, preliminary data indicates there were 6,236 alcohol-related crashes resulting in 3,278 injuries and 159 deaths;
About 3,800 Wisconsin police officers are trained in Advanced Roadside Impaired Driving Enforcement (ARIDE), enhancing efforts to detect and remove impaired drivers from the roadways
Wisconsin has 292 highly-trained Drug Recognition Experts – among the most in the nation
"Law enforcement officers are well-trained to spot impaired drivers and they'll be keeping an especially sharp eye out this weekend," Pabst said. "Through public awareness and law enforcement, our primary goal is to discourage drivers from ever making the dangerous and irresponsible decision to get behind the wheel impaired."
Mentioned in This Press Release
Recent Press Releases by Wisconsin Department of Transportation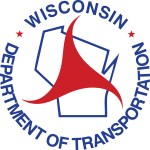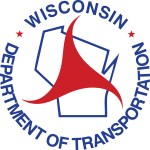 Sep 5th, 2019 by Wisconsin Department of Transportation
"The objective of this program is to provide local officials the flexibility and funding they need to address the transportation projects that are most needed in their communities," Governor Tony Evers said.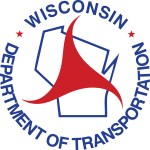 Aug 30th, 2019 by Wisconsin Department of Transportation
Established in 1939, the State Patrol began with 46 inspectors with duties to "enforce the state motor vehicle code and regulate motor carriers."