Press Release
The Seventh Day: Revisiting Shabbat
Exhibit to open at Jewish Museum Milwaukee September 13 – December 31, 2017
Milwaukee, WI: As traditional as lighting Friday night candles and as modern as unplugging the computer, Shabbat customs have evolved over the generations but remain cherished touchstones of Judaism. Now 30 international artists explore these ever-changing opportunities for rest and renewal in The Seventh Day: Revisiting Shabbat, opening September 13 at Jewish Museum Milwaukee.
The diverse works on display range from lithographs and paper cuts to items fashioned from recycled metal and wood. Among the artists represented is Milwaukee native Deborah Ugoretz. The exhibit was organized by the Hebrew Union College-Jewish Institute of Religion Museum of New York.
A provocative slate of programs explores how the Sabbath is observed from a perspective of diversity including various religious traditions, mindfulness practices, and the back to nature movement. For a full list of programs visit: http://jewishmuseummilwaukee.org/events. Some highlights:
Opening Preview: Tuesday, September 12, 7 p.m. Sample Shabbat food and wine favorites with a twist and enjoy an acoustic performance, 'Music for the Soul', with Holly Haebig and Jeff Bray.
Seventh Day Cafe: Mindfulness for Teens: Sunday, October 1 and 8, 1 p.m. Two one-day workshops on mindful practices to help reduce stress and find space for rest and rejuvenation.
Framing the Sabbath: Interfaith Perspectives: Thursday, October 19, 7 p.m. A panel of diverse religious leaders explores the meaning of the day of rest across cultures. Panelists will include representatives from African Methodist Episcopal, Baha'i, Church of Jesus Christ of Latter-day Saints (Mormon), Muslim, Roman Catholic, and Jewish traditions.
Recharging the Mind: Psychological Effects of Unplugging with Philip Chard: Wednesday, November 8, 7 p.m. Join the psychotherapist and Milwaukee Journal Sentinel columnist to explore the effects that technology can have on the brain as well as the benefits of a digital detox.
Global Day of Jewish Learning: Sunday, November 12, 1 p.m. This year's theme is Beauty and Ugliness, and features lessons on 1.) Appreciating Beauty and Art, 2.) Beauty, Awe and Action, 3.) The Beauty of Rest, and 4.) a tour of The Seventh Day: Revisiting Shabbat.
The exhibit will be on view through December 31, 2017 at Jewish Museum Milwaukee, 1360 North Prospect Avenue, Milwaukee, WI. Museum hours are Monday-Thursday 10am-5pm (open until 7 pm on the third Thursday of each month), Friday 10am-3pm, and Sunday 12pm-4pm. To plan your visit, a group tour and view special events visit: www.jewishmuseummilwaukee.org.
Jewish Museum Milwaukee is a program of the Milwaukee Jewish Federation. Museum admission: Adults $7; seniors $6; students $4; children age 6 and under are free; active duty military are free.
Jewish Museum Milwaukee is dedicated to preserving and presenting the history of the Jewish people in southeastern Wisconsin and celebrating the continuum of Jewish heritage and culture. The history of American Jews is rooted in thousands of years of searching for freedom and equality. We are committed to sharing this story and the life lessons it brings with it, so that we may enhance the public's awareness and appreciation of Jewish life and culture.
NOTE: This press release was submitted to Urban Milwaukee and was not written by an Urban Milwaukee writer. It has not been verified for its accuracy or completeness.
Mentioned in This Press Release
Recent Press Releases by Jewish Museum Milwaukee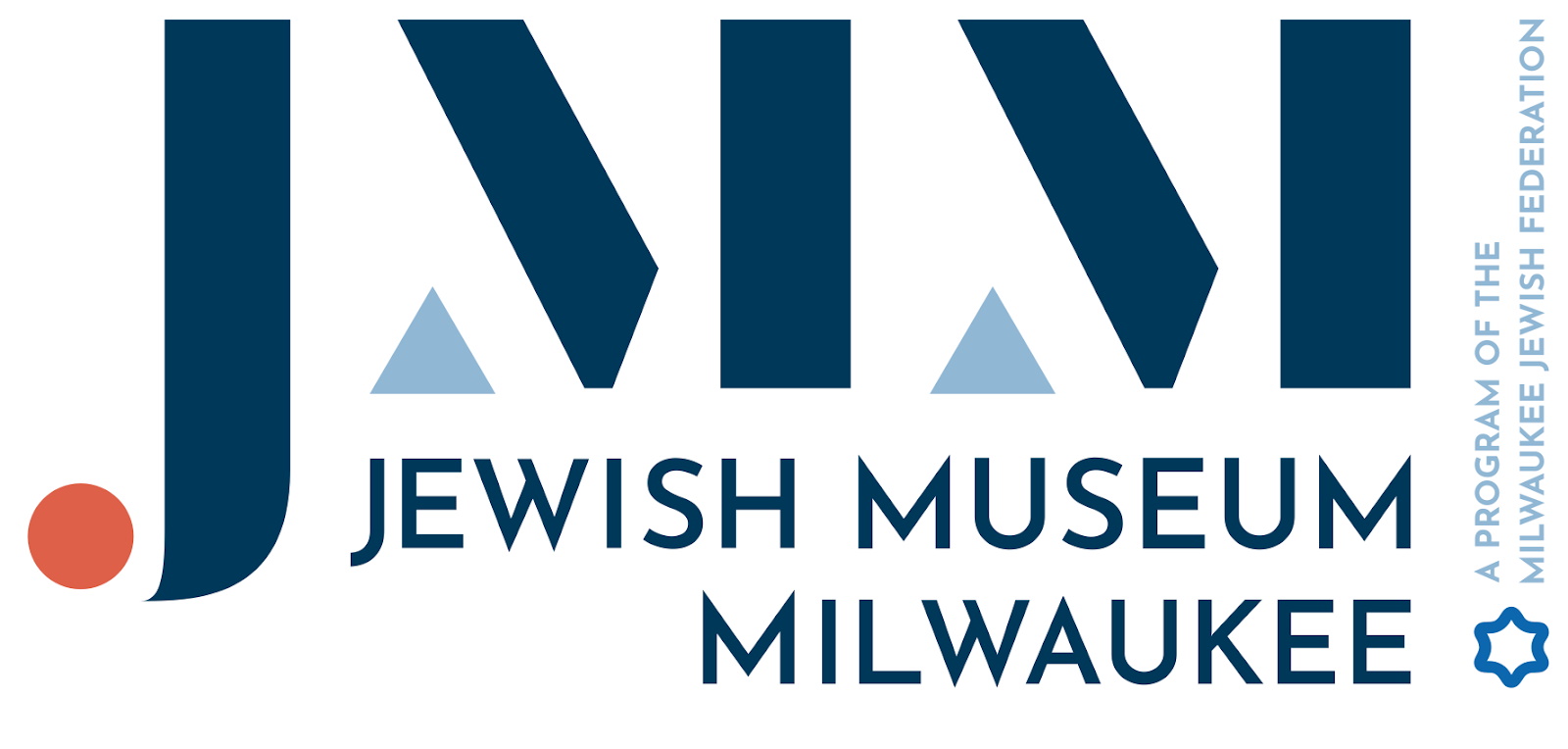 Aug 23rd, 2023 by Jewish Museum Milwaukee
Jewish Museum Milwaukee invites visitors to explore how female artists, using textiles as their medium, challenge social expectations by infusing this soft medium with social and political awareness.