Press Release
The Pride Theatre Company presents THE LION IN WINTER by James Goldman
Directed by Bill Jackson
Set in 1183, Henry II, legendary King of England and a growing British empire, gathers the young Plantagenet princes, Richard, Geoffrey, and John, his dungeoned wife, Queen Eleanor of Aquitaine, his mistress Princess Alais, and King Philip of France to a Christmas court at Chinon Castle in France. In this fictionalized historical comedy, a tangled intrigue is woven through the family as Henry asserts which of the princes is to succeed him to the Throne of England and treason changes the day. The Reign over an Empire is the prize as this family battles among themselves where love abides as devoted romance and lethal weapon.
The company features BILL JACKSON as Henry II and LIZ NORTON as Eleanor of Aquitaine. The scheming princes include SHAYNE STELIGA as  Geoffrey, DERRION BROWN as Richard, and NICHOLAS CALLAN HAUBNER as John.  CORY JEFFERSON HAGEN is King Philip and his sister, Princess Alais, is played by ASHLEY RODRIGUEZ. The casting of this play is a strategy of Deliberate Diversity in an effort to encourage open casting in regional theatre. This cast is a cuvee of talents and backgrounds. There is an LGBTQ link in our play that enhances the intrigue in the castle and shows the universal power of love even in the fomentation of war.
THE PRIDE THEATRE COMPANY is an independent production company inaugurated for the specific purpose of producing THE LION IN WINTER at Alchemist Theatre.
The set is designed by AARON KOPEC, designer and writer of many plays at Alchemist Theatre and it's an experiment in minimal design to showcase action. Costumes are designed by KATE VANNOY, colleague again with Jackson, who also produced the stunning wardrobe for THE MASQUE OF THE RED DEATH.
THE LION IN WINTER is an adult comedy/drama, but is suitable for high school aged students and their families. THE LION IN WINTER was originally produced on Broadway in 1966 with Robert Preston and Christopher Walken in the cast. It became an Academy Award-winning film in 1968 with Peter O'Toole, Katharine Hepburn, Anthony Hopkins, and Timothy Dalton.
Fri January 20 – Sat February 4, 2017
Matinee Sunday January 29 7:30PM
Double Show Sat February 4 4:30/7:30PM
Tickets $25
THE ALCHEMIST THEATRE
2569 S. KINNICKINNIC AVE.   MILWAUKEE, WI 53207
Mentioned in This Press Release
Recent Press Releases by Press Release Sep 1st, 2021 by Press Release
Florentine Opera, Marcus Performing Arts Center, Milwaukee Ballet, Milwaukee Repertory Theater and Milwaukee Symphony Orchestra among organizations announcing COVID audience screening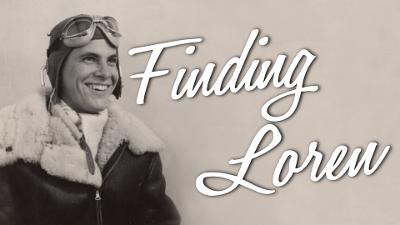 Aug 26th, 2021 by Press Release
Documentary By Milwaukee Producer / Director Premiers Sept. 25 at Bradley Symphony Center