Press Release
The Harley-Davidson Museum® honors those who fight for our freedom
November highlights at the Museum include Veterans Day Appreciation, the 5th annual Black Friday Beerfest and more
MILWAUKEE (Nov. 1, 2016) – As the calendar turns to November, the Harley-Davidson Museum® looks to show its gratitude to those who served our military with pride. Harley-Davidson's deep ties to the men and women of the U.S. military are unparalleled, and Veterans Day always takes on special meaning at the Museum as we try to show our gratitude for their sacrifice.
But it's not just the service men and women who will enjoy a trip to the Museum. New arrivals at The Shop and new additions to the menu at MOTOR® Bar & Restaurant will put a smile on everyone's faces. Plus, the day after Thanksgiving marks the return of Milwaukee's favorite libation celebration: Black Friday Beerfest!
EVENTS
Nov. 11, 12 & 13, 10 a.m. – 6 p.m.
We salute you! On Nov. 11-13, Harley-Davidson Museum will offer free Museum entry for all active military, veterans and their families*. Harley-Davidson has always been on the front line—right next to the troops. The first American to enter Germany after World War I did so on a Harley-Davidson® motorcycle. Learn more about H-D's military involvement during the Military Gallery Talks at 11 a.m. and 2:30 p.m. MOTOR® Bar & Restaurant and The Shop offer a military discount every day.
*Free entry with valid military or veterans ID for 1 additional adult and up to 4 children 18 years old or younger.
Nov. 17, 5 – 9 p.m.
It's the season of giving thanks, and at the Harley-Davidson Museum®, we're grateful for Milwaukee Iron, Bike Nights and you. Come down to MOTOR as our Bike Night series moves indoors and say hi to old friends or make new ones. Grey:Mercy, playing all your favorite covers – along with a few original compositions – provides the soundtrack for this monthly installment. MOTOR will be turning out food and drink specials, including $2 Miller Lite with your MOTOR Bike Night koozie. And it wouldn't be Bike Night without raffles for unique Harley-Davidson merchandise.
The night's festivities will also include samples from Third Space Brewery, a new Menomonee Valley neighbor and one of the many breweries that will be on hand at the 5th Annual Black Friday Beerfest, taking place Nov. 25.
5th Annual Black Friday Beerfest
Nov. 25, 4 – 7 p.m. (V.I.P. entry at 3 p.m.)
Forget the mall. The best way to spend Black Friday is with great friends and your 30 of your favorite craft breweries at the Harley-Davidson Museum. Tickets are now on sale for what is sure to be another sold-out affair. Sample a variety of beers from hoppy IPAs to farm-fresh ciders from many of the Midwest's top craft breweries. VIP packages are $60 and include early entry, H-D Museum ticket, bottle opener and a food voucher. General admission event tickets are $45 and include a food voucher.
MUSEUM NEWS & DISPLAYS
$10 Tuesdays are back!
Don't forget: Museum admission on Tuesdays from October through April is just $10, no reservation required.
Milwaukee-Eight™ Engine Display
More than a century of refinement has produced a procession of iconic 45-degree Harley-Davidson V-Twins. Renowned for their unique look, sound, and for the feel they create as the rider goes down the road, these engines are the heart and soul of our motorcycles. A major redesign of the large-displacement Big Twin engines that power Harley-Davidson cruiser and touring bikes is a rare occurrence. Past designs—the "Knucklehead," "Panhead," "Shovelhead"— have taken on legendary status. The next chapter in this story, the Milwaukee-Eight™, was introduced for the 2017 model year. While retaining the defining features of the classic Harley V-Twin, it introduces substantial improvements for the 21st-century rider. Now on display at the Harley-Davidson Museum, the first ever Milwaukee-Eight to roll of the assembly line has come home.
Custom Kings Contest Winner
On display in the Museum lobby
Harley-Davidson's Custom Kings contest challenged U.S. dealerships to turn a stock Sportster® motorcycle into a work of art. Over a period of two months, more than 90 teams designed and built their masterpieces. The top 64 creations were revealed to the public online, and fans voted for their favorites in a bracket-style tournament to determine the winner.
This year's Custom King is "General Mayhem," from Hal's Harley-Davidson of New Berlin, Wisconsin. Hal's had a unique partner in its effort: the local New Berlin High School BUILD Team, part of an organization dedicated to pairing students with bike-building mentors to teach valuable life and interpersonal skills.
As the holidays approach, The Shop at the Harley-Davidson Museum has new items arriving daily to make this year a happy Harley-Davidson holiday. From stocking stuffers to one-of-a-kind clothing and accessories, The Shop is your one-stop shop for the Harley lover in your life. To order, call 414-287-2770 or email the shop@h-dmuseum.com, and a personal shopper can help you finish your holiday checklist with ease.
The team at MOTOR Bar & Restaurant has been cooking up some outstanding dishes for November. In addition to the ever-popular BBQ & Blues Saturday nights, MOTOR's monthly specials will get your mouth watering. After the success of MOTOR's successful Wild Game Beer Dinner, Hasenpfeffer Stew will return for a limited time, alongside Smoked Gouda Burgers and Pineapple Habanero Wings. Lakefront Brewery's Pumpkin Lager and the drink of the month, MOTOR Spiked Apple, celebrate the tastes of the season.
About the Harley-Davidson Museum
The Harley-Davidson Museum is located at 400 W. Canal St. in Milwaukee and provides a glimpse of American history and culture like you've never seen it before – through the lens of Harley-Davidson Motor Company. The Museum, a top destination in Milwaukee and the state of Wisconsin, is open year-round and attracts hundreds of thousands of visitors to the area each year. The 20-acre campus offers abundant and free parking, and includes MOTOR® Bar & Restaurant and The Shop. For more information on the Museum's galleries, exhibits, special events, tickets and more, visit h-dmuseum.com.
Mentioned in This Press Release
Recent Press Releases by Harley-Davidson Museum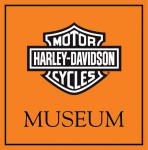 Mar 3rd, 2020 by Harley-Davidson Museum
Check out the official Mama Tried Pre-Party and join John McGivern as he brings a special screening of "Around the Corner" to campus.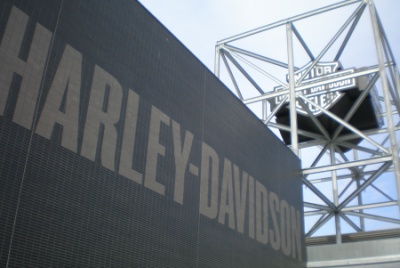 Jan 15th, 2020 by Harley-Davidson Museum
The return of Milwaukee Museum Week, Monster Jam drivers and more events and displays make this the perfect time to visit the crossroads of 6th & Canal.