Press Release
The Constructivists Announce Cast and Creatives for the Midwest Premiere of "TO FALL IN LOVE"
"We feel this play provides a great balance to the epic nature of our fall production of The Pillowman," says Jaimelyn Gray, Artistic Director of The Constructivists
January 28, 2019 – (Milwaukee) The Constructivists, a new Milwaukee Non-Equity Theater Company, are excited to announce the CAST AND CREATIVES for its spring production of TO FALL IN LOVE by JENNIFER LANE – their first MIDWEST PREMIERE and NEW PLAY.
"We feel this play provides a great balance to the epic nature of our fall production of The Pillowman," says Jaimelyn Gray, Artistic Director of The Constructivists, and director of To Fall in Love. "This is truly intimate, real-time, kick-in-the-gut, fly-on-the-wall-theatre."
More than 20 years ago, the psychologist Arthur Aron watched as two strangers, sitting directly across from each other, fell in love in his laboratory as they asked each other a series of 36 questions he had prepared. Six months later, the two participants were married and invited the entire lab to the ceremony. In To Fall in Love, a couple, Merryn and Wyatt, on the verge of ending their marriage, meet in Wyatt's apartment and use the questions in hopes of reconnecting and starting a new phase of their relationship.
The Cast of To Fall in Love includes Madeline Wakley (Merryn Thomas) and Matthew Scales (Wyatt Grimes). The Creative Team includes Jaimelyn Gray (Director), Emmaline Friederichs (Assistant Director), Sarah Harris (Set and Costume Design), Colin Kovarik (Sound Design), Ellie Rabinowitz (Lighting Design), Rose Grizzell (Prop Design), Les Zarzecki (Technical Direction and Set Construction), Laura Sturm (Voice and Movement), and Kellie Wambold (PR & Marketing).
Dates and Production Information
To Fall in Love
By Jennifer Lane
Directed by Jaimelyn Gray
Friday, March 29 – Saturday, April 13, 2019
Thursdays – Saturdays at 7:30pm
Sunday Matinees at 4pm.
At The Underground Collaborative
161 W. Wisconsin Ave., Milwaukee
Information
Tickets are available for purchase online through theconstructivists.org, or by calling The Constructivists Box Office at 414.858.6874. Tickets are $15 online in advance and $18 at the door. Discounts available for Student, Senior, and Military.
About The Constructivists
Live theatre, and the human connection it provides, is needed now more than ever. The Constructivists are committed to creating accessible, viscerally driven live theatre, exposing and exploring the complexity of human nature and the perils it creates. This in an effort to challenge, enlighten, educate, and entertain a diverse mature audience. The Constructivists believe passionate theatre is the necessary catalyst for change.
Mentioned in This Press Release
Recent Press Releases by The Constructivists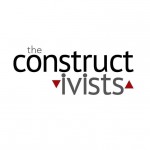 Jan 28th, 2019 by The Constructivists
"We feel this play provides a great balance to the epic nature of our fall production of The Pillowman," says Jaimelyn Gray, Artistic Director of The Constructivists