Press Release
Supervisor Taylor to Host Mobile Meet Up with MCTS
MILWAUKEE – County Supervisor Sequanna Taylor will host a Mobile Meet Up with Milwaukee County Transit System (MCTS) on Wednesday, December 1. Supervisor Taylor will take the opportunity to honor Civil Rights icon Rosa Parks during the meet up.
"I am excited to join MCTS for this Mobile Meet Up," said Supervisor Taylor. "I held yearly meet ups with constituents on MCTS buses before the pandemic because it was a great opportunity to connect while they were going about their day. I look forward to having the chance to have real discussions about their priorities and concerns. I invite anyone who is available to join me on Wednesday."
Mobile Meet Ups is an event series from MCTS that creates a unique opportunity for Milwaukee County and Wisconsin elected officials to meet and talk with their constituents on board MCTS buses along various routes and at bus stops.
Supervisor Taylor will be riding MCTS Route 60. She will depart from the southbound stop at 60th and Silver Spring streets at 10:21 a.m. and 11:13 a.m. She will depart from the northbound stop at 60th Street and Capitol Drive at 10:42 a.m. and 11:44 a.m.
Supervisor Taylor and MCTS encourage participants to arrive 10 minutes ahead of departure times.
MCTS masks regulations will be followed.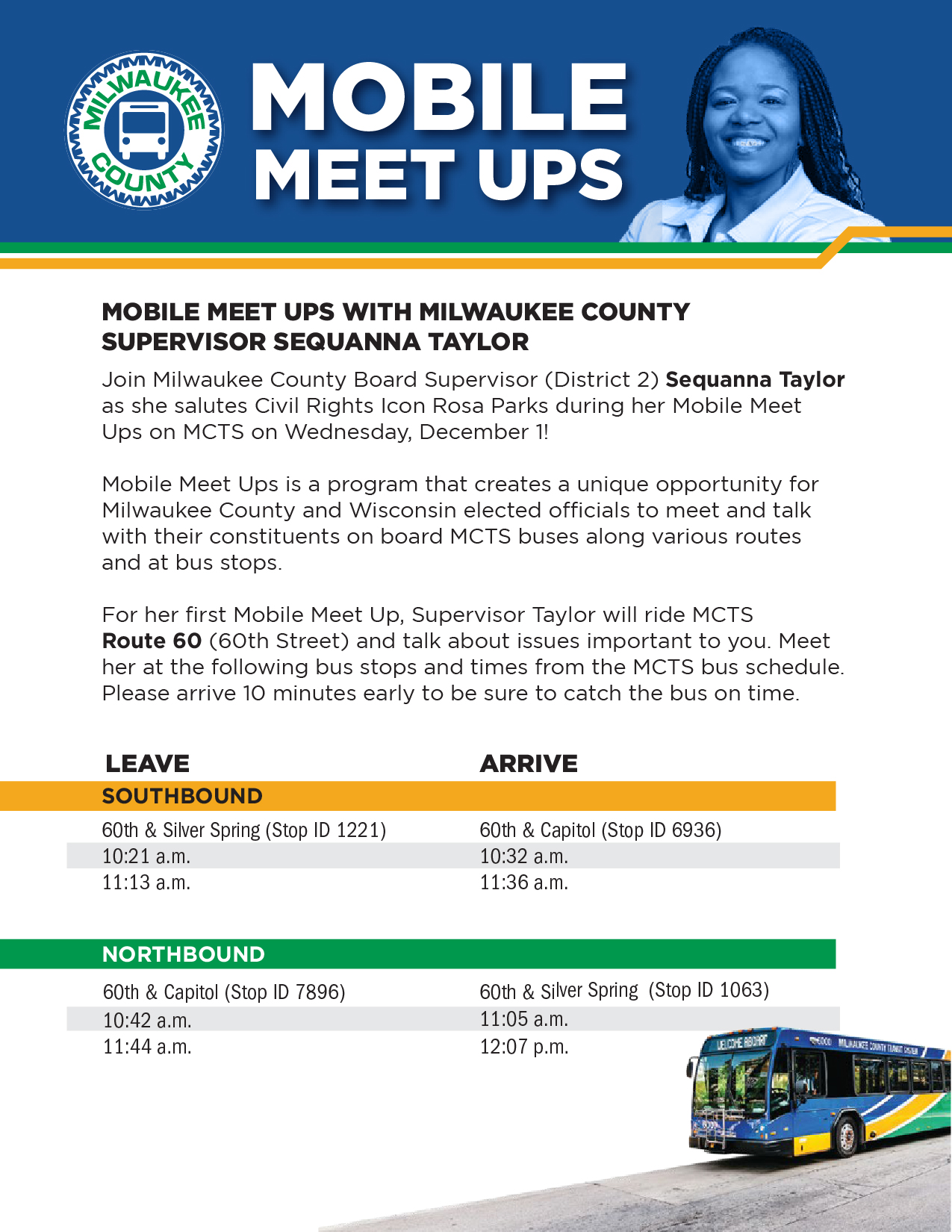 Mentioned in This Press Release
Recent Press Releases by Sup. Sequanna Taylor