Press Release
Steampunk Faire at The Domes, March 4
Creative artists and craftsmen will offer unique entertainment and merchandise inspired by technology, metal, and the Victorian era.
MILWAUKEE (Feb. 27, 2017) – The gadget-filled garden party, known as the Gardens and Gears Steampunk Faire, will return to The Domes for its third year, March 4, from 9 a.m.–9 p.m. The Domes are located at 524 S. Layton Blvd.
To tie in with current display in the Show Dome, the popular faire will put a sci-fi twist on the Old West. Creative artists and craftsmen, all having a vision of an alternate past, will offer unique entertainment and merchandise inspired by technology, metal, and the Victorian era.
Entertainment
At 11 a.m., "Annie Oakley" will discuss her travels as an exhibition shooter.
From 1–3 p.m., Mississippi Sawyer, a Milwaukee-based trio, will play old-time songs and original music. The group performs on traditional and homemade instruments such as banjo, washboard, washtub bass, and musical saw.
From 6–9 p.m., Sweet Sheiks, a toe-tapping five-piece group, will perform on instruments that include guitar, saw, washboard, violin, banjo, clarinet, and tuba. Inspired by the popular music of the 1910s, '20s, and '30s, the group brings a modern flair to early jazz, blues, and Americana classics. At the break, a special fire performance by the Brew City Fire Brigade will be offered. The unique show combines the grace of choreography with the skill and excitement of fire manipulation.
In addition, hourly light shows set to pre-recorded music will run throughout the evening in the Show Dome.
Vendors
From 9 a.m.–5 p.m., 15 artists from Milwaukee to LaCrosse will be selling their hand-crafted wares. Participants in the event include the following vendors. Silversärk will display one-of-a-kind, custom-made gowns, created with historical fashion and modern comfort in mind. The work of Silversärk has been exhibited at the Racine Art Museum. Deborah Olson Milliner Extraordinaire will offer period-correct Victorian, Civil War and Steampunk ladies' hats. Her work has earned her the title of Best Milliner in the Steampunk Chronicles Readers Choice Awards. Elysium Armory will present original leatherwork ranging from goggles and masks to body armor and bandoliers. Muses Jewelry will adorn customers in both vintage and redesigned jewelry using unusual, re-purposed components. Bare Knuckle Barbery will offer a great shave by way of its premium brushes. Made of premium, ethically-sourced woods and hand-applied fibers, the brushes are not only functional, but also works of art.
Garden Train Display
Meanwhile in the Show Dome, The Great Train Robbery garden train display will feature steam-powered, G-scale trains on four sets of tracks crisscrossing the miniaturized landscape of the Wild West. Canyons, southwestern rock formations, and small towns in the territory are located along the show's 700 feet of track. Tiny bandits lurk in the landscape, ready to pull a heist.
Food and beverages will be available for purchase.
Guests are encouraged to wear Wild West and Steampunk attire to this family-friendly event.
The Steampunk Faire is included in admission. Regular Domes Admission for adults age 18 and over is $7; Milwaukee County Seniors with ID, persons with disabilities, students of any age with ID, and youth age 6-17, $5; and children 5 and under, free.
For more information, call The Domes at (414) 257-5611 or visit countyparks.com.
Mentioned in This Press Release
Recent Press Releases by Milwaukee County Parks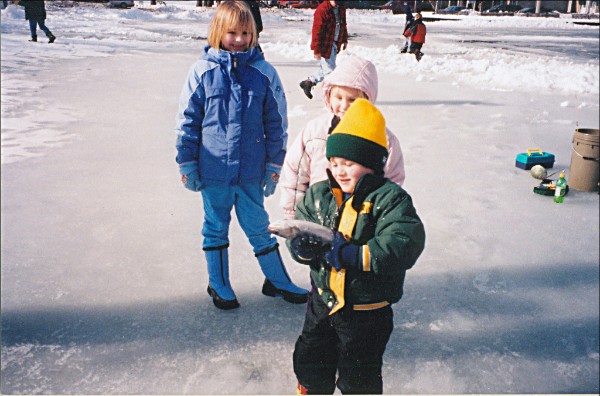 Jan 15th, 2018 by Milwaukee County Parks
Children age 15 and under are invited to hands-on clinics featuring safety on the ice, use of ice fishing equipment, fish identification, regulations, and knot tying.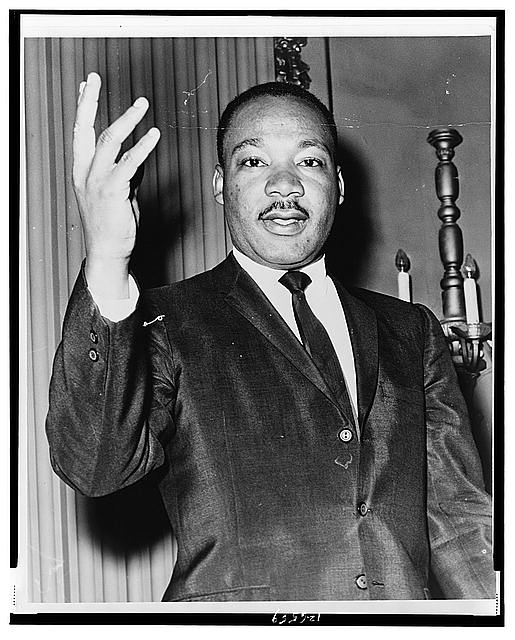 Jan 8th, 2018 by Milwaukee County Parks
To honor King, the program will include music, dance, and spoken word, and will feature guest speaker Nicole Brookshire.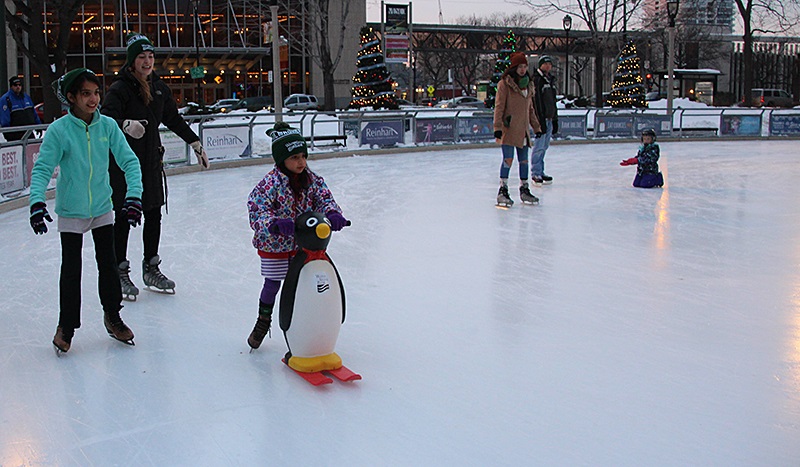 Dec 13th, 2017 by Milwaukee County Parks
Opening weekend, rink hours are Friday until 11 p.m.; Saturday, from 11 a.m.–11 p.m.; and Sunday, from 11 a.m.–9 p.m.