Press Release
Statement from Wisconsin DOT Secretary Dave Ross on cancellation of I-39/90/94 Madison to Portage study and I-90/94 Portage to Wisconsin Dells study
We did not make this decision hastily nor take it lightly.
In an effort to be good stewards of taxpayer dollars, I have directed WisDOT staff to reevaluate and reprioritize all state highway projects. The cancellation of two studies (I-39/90/94 Madison to Portage and I-90/94 Portage to Wisconsin Dells) is a result of this effort. We did not make this decision hastily nor take it lightly. Upon review, it was determined that, at this time, planning for reconstruction or expansion outside of the planning horizon would be wasteful. We listened to hundreds of people whose businesses, farms and homes would have been impacted and were concerned about how their livelihoods and property would be affected, and we heard them. We recognize the importance of this corridor to the economy, and we fully intend to make needed preservation and maintenance improvements to keep people moving safely and efficiently. The study data collected so far will not be wasted. Rather, it will be put to good use in our efforts to replace bridges over the Wisconsin River – something that is very much needed. And the money the department would have spent to continue these studies will now go toward studies needed to replace those bridges and other more pressing needs.
Mentioned in This Press Release
Recent Press Releases by Wisconsin Department of Transportation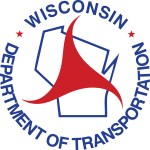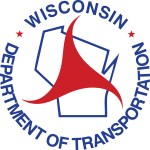 Jul 10th, 2019 by Wisconsin Department of Transportation
Beginning Monday, July 15, crews will be replacing a damaged bridge girder over the I-41/US 45 northbound lanes that was previously hit by an over-height vehicle.