Press Release
Slapstick humor at its best!
Village Playhouse presents "Moon Over Buffalo"
April/May weekends at Inspiration Studios will be filled with laughter as the Village Playhouse offers their rendition of Ken Ludwig's "Moon Over Buffalo," opening Friday, April 17 at 7:30pm for a three weekend run.  Inspiration Studios is located at 1500 S. 73rd Street.
Moon Over Buffalo centers on George and Charlotte Hay, fading stars of the 1950's who are playing Private Lives and Cyrano De Bergerac in rep with five other actors. On the brink of a disastrous split-up caused by George's dalliance with a young ingénue, they receive word that they might just have one last shot at stardom: Frank Capra is coming to town to see their matinee! If he likes what he sees, he might cast them in a classic movie remake. Unfortunately, everything that could go wrong does go wrong, abetted by a visit from their daughter's clueless fiancé and hilarious uncertainty about which play they're actually performing, caused by
Charlotte's deaf stage-manager mother who hates every bone in George's body.
Director Michael Pocaro is happy to undertake this delightful and raucous script as his fourth directorial for Village Playhouse.  "This is vaudeville.  This is slapstick," he writes. "This production has been brazenly plagiarized from all my personal favorites; Laurel and Hardy, Abbot and Costello, The Three Stooges and The Marx Brothers. The beauty of comedies like 'Moon Over Buffalo' is they're built upon the human weakness we all know and celebrate in our own lives.  They're the shifty cousin, the overbearing uncle, the feisty nephew, the bumbling suitor, and most of all – the Self and all its adorable shortcomings!
Pocaro's theater activities span more than twenty years in countless Milwaukee theaters.  A Navy veteran, Paco [his preferred nickname] grew up in Southern California where he began performing in 1979.  He has since appeared in or directed hundreds of productions, workshops, videos and—he gasps—commercials.
Veteran actors Robert Zimmerman and Donna Daniels maneuver their lead roles through hilarious antics as they make their debut on the Village Playhouse stage, assisted by a crafty cast on a colorful set designed by Sandra Wyss.
Assistant Director Jamee Stefanski acclaims, "This is a fast-paced hilarious look at the back stage antics of a traveling theatre company.  Filled with drunken missteps, mistaken identity and slamming doors, this show will have you laughing so hard, you will be in tears.  It's a rip roaring, side splitting, fun evening of theatre."
Village Playhouse presents Moon Over Buffalo
at Inspiration Studios, 1500 S. 73rd Street, West Allis
7:30pm—April 17, 18, 24, 25, May 1, 2
2:00pm—May 3
Tickets  $17 adults   $15 seniors/students
Available online:              vpwmoonoverbuffalo.brownpapertickets.com
Available via voicemail:    414 207-4VPW
Available via email:         moonoverbuffalo@villageplayhouse.org
Mentioned in This Press Release
Recent Press Releases by Village Playhouse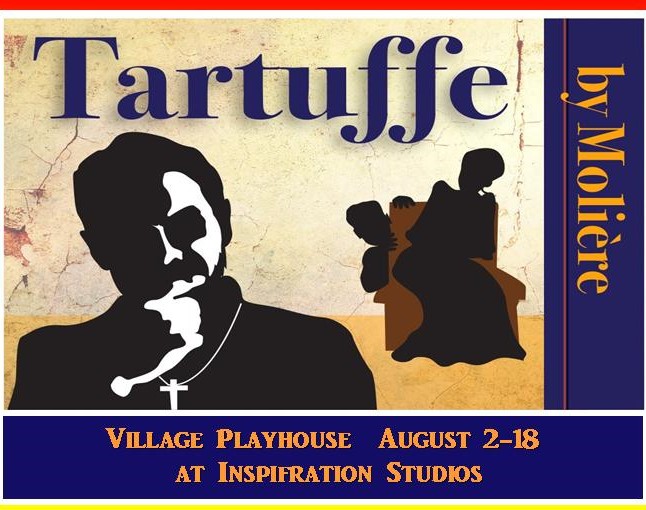 Jul 24th, 2019 by Village Playhouse
"I wanted to offer something more classic and well known, yet not too well known."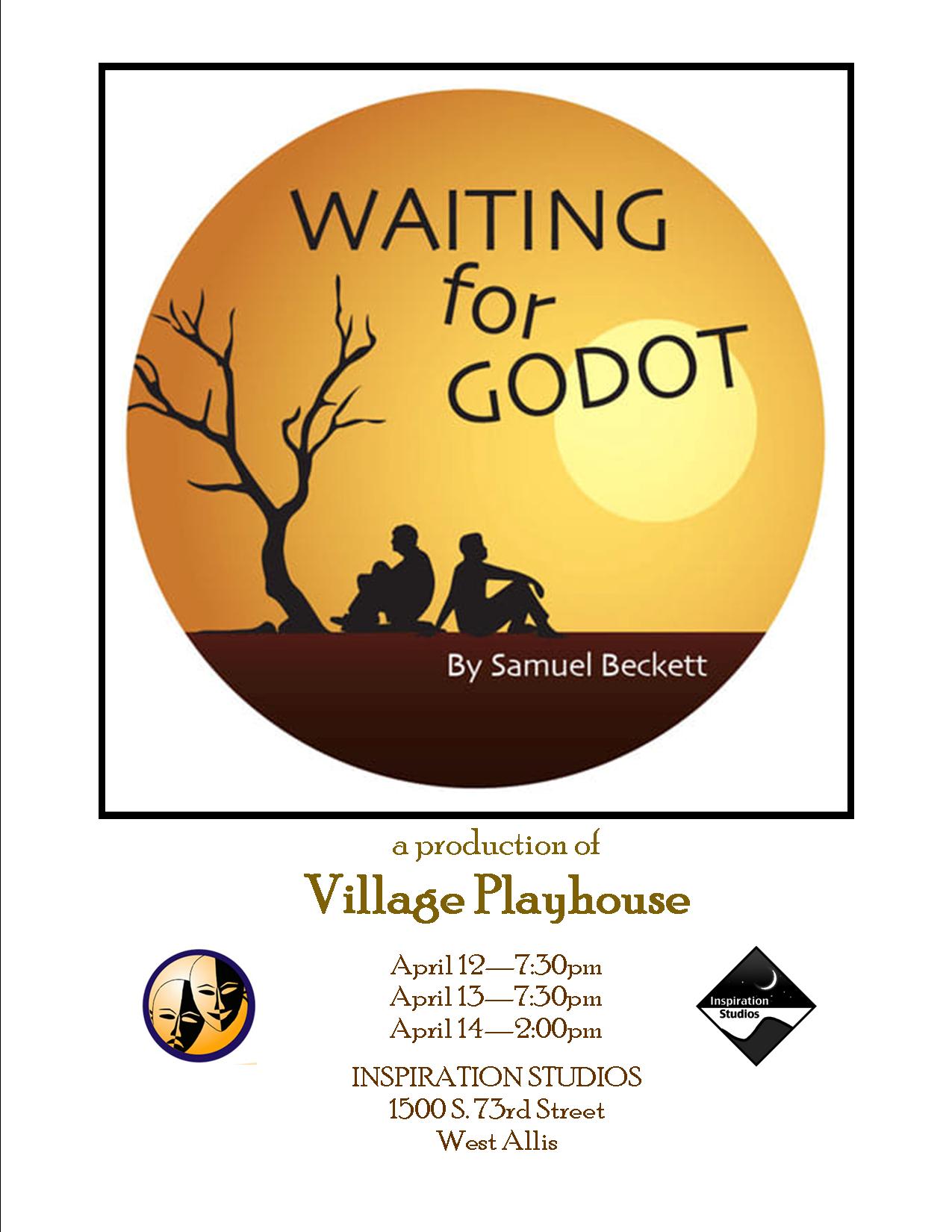 Apr 1st, 2019 by Village Playhouse
Waiting for Godot will invite interpretations that are political, psychoanalytical, biographical, social, and religious