Press Release
Skylight Music Theatre to produce a new production of Once on this Island
Former Artistic Director Bill Theisen returns to direct production.
January 6, 2015 – Milwaukee, WI – Skylight Music Theatre is creating a new production of the award-winning musical Once On this Island. The production runs January 30 through February 22, 2015 in the Cabot Theatre at the Broadway Theatre Center (158 N. Broadway, Milwaukee WI).
Bill Theisen, who will be stage directing and co-choreographing this production, said, "Of all the art forms, I believe that musical theatre has the greatest capacity to bring people of differing backgrounds and differing opinions together…and in so doing, remind us of all that binds us together. At a time in American history when politics and the media compete to drive us apart, Once on This Island ennobles all that unites us."
Once on This Island
is a one-act musical based on the 1985 novel My Love, My Love by Rosa Guy. It is set on an island in the French Antilles where social prejudices run deep. Skin color and geographic location divide the dark skinned community. Peasants, with skin "black as night" live on one side of the island. Lighter-skinned descendants of French planters live on the other.
Ti Moune, a peasant girl rescues Daniel, a wealthy boy from the other side of the island, and falls in love with him. The Gods who preside over the island make bets with each other over which is stronger, love or death. The power struggle amongst the Gods make a magnificent tale that teaches all of us, adults and children alike, that only love has the power to unite communities.
Once On This Island is a family tale for all generations. A primarily local cast of professional black actors adds strength and passion to this beautiful story.
TICKET INFORMATION
Performances of Once On This Island will take place in the Cabot Theatre at the Broadway Theatre Center, 158 N. Broadway in the Historic Third Ward of Milwaukee. Tickets are generally $22.50-$63.50 (plus tax) and can be purchased in person at the Broadway Theatre Center Box Office or by calling (414) 291-7800 Monday – Sunday from noon – 6:00 p.m. Tickets may also be purchased online at www.skylightmusictheatre.org. Group, student, senior and other discounts may also be available. Ticket prices are subject to change.
CREDITS
Once on This Island – A Musical
Book and Lyrics by Lynn Ahrens
Music by Stephen Flaherty
Based upon the novel "My Love, My Love" by Rosa Guy
PRODUCTION TEAM
Stage Director – Bill Theisen
Music Director – Shari Rhoads
Co-Choreographers – Bill Theisen & Lee Palmer
Scenic Designer – Ken Goldstein
Costume Designer – Loyce Arthur
Lighting Designer – Ann Marie Duggan
Sound Designer – Gary Ellis
Assistant Stage Director – Rana Roman
Dialect Coach – Bill Jackson
Stage Manager – Kelly Bowes Turner* & Lesley Anne Stone
ORCHESTRA
Woodwinds – Ronald Foster
Bass – Tom McGirr
Guitars – Steve Lewandowski
Keyboard – David Bonofiglio
Percussion – Michael Lorenz
CAST
Mama Euralie – Sheri Williams Pannell
Tonton Julian – Lee Palmer*
Ti Moune – Kanova Johnson*
Daniel – Sean Jackson
Armand – Chaz'men Williams-Ali
Andrea – Bria Cloyd
Papa Ge – Bill Jackson
Asaka – Raven Dockery
Agwe – Shawn Holmes
Erzulie – Cynthia Cobb*
Little Girl – Makayla Davis
*Proud members of Actors Equity
KEY BIOGRAPHIES
Sheri Williams Pannell (Mama Euralie) –Sheri Williams Pannell enjoys performing, playwriting and directing, especially in her hometown Milwaukee. Credits include: Porgy And Bess, Ain't Misbehavin' Harriet: The Woman Called Moses, Most Happy Fella, The King And I (Skylight Music Theater), Ten Perfect, Spitfire Grill (Old Lyric Rep), Yellowman (University Theater), My Way, Harlem Nocturne and The Care Package (Milwaukee Rep) Merry Widow (University Opera), Once On This Island, Pirates Of Penzance, Disney's Jungle Book, MVP: The Jackie Robinson Story (Children's Theater Madison), A Woman Called Truth, The Wiz, A Midnight Cry, The Watsons Go To Birmingham: 1963, To The Promised Land, Mufaro's Beautiful Daughters and The Three Little Pigs (First Stage). A graduate of Spelman College, Pannell holds a MFA in Theater and Drama – Directing from UW Madison. Pannell is a founding member of the Bronzeville
Lee Palmer (Tonton Julian/ Co-choreographer) -Lee Palmer returns to Milwaukee direct from Actors Theatre of Louisville, where he recently appeared as the Ghost of Christmas Present in A Christmas Carol. Lee trained with Alvin Ailey American Dance Theatre, Joffrey Ballet (New York), and Ballet du Danses Eddy Toussaint (Montreal). He has created volumes of original choreography for dance, opera and theatre productions, including a significant amount of work in the Caribbean. Credits include Five Guys Named Moe, both on tour and at Mill Mountain Theatre; To Kill a Mockingbird, Williams & Walker, Psychedelic Sundae, and Benito Cereno (Milwaukee Repertory Theater); Race, Microcrisis, Perfect Mendacity, and The Exonerated (Next Act Theatre); Timon of Athens, A Few Good Men, and Bridge at Mo Duc (Milwaukee Chamber Theatre); among many more. Favorite musical credits include Gregory in Sophisticated Ladies, Curtis in Dreamgirls, and The Wiz in The Wiz. Lee is represented by Lily's Talent, Chicago.
Kanova Johnson (Ti Moune) -Kanova Latrice Johnson is a native of Omaha, Nebraska and currently resides in New York City. She is thrilled to be headed back to the Island to make her Milwaukee debut! Her favorite roles include Swing/Alice's Daughter in Big River(Goodspeed), TiMoune in Once On This Island (Summerfest), Deena Jones in Dreamgirls (Debaun), Essence in The Waiting Room (New Perspective Theater) and Rosie in Bye Bye Birdie (BFT). Kanova sends Eskimo kisses to her parents and family for their ongoing prayers and support. Thanks to the Once On This Island cast and crew and a special thanks to audiences who support live theater. For the Glory!
Sean Anthony Jackson (Daniel) -Sean Anthony Jackson is glad to once again be working with the wonderful people at Skylight Music Theatre in their production of Once On This Island. This production will be somewhat of a full circle for Sean. Sean Anthony Jackson first starred as Tonton in 5th grade at the beginning of his aspirations as an actor. Now he is on the island once again, in the role of Daniel. Sean Anthony Jackson has also played in Sherlock Holmes the Final Adventure (Sherlock Holmes), Little Women (Laurie Lawrence), Into the Woods (The Wolf), and The Drowsy Chaperone (Gangster). Sean sends his love to his family. Also the Sarah Fischer, Sean couldn't have made it here without his chauffeur.
Chaz'men Williams-Ali (Armand)-Chaz'men Williams-Ali is a young tenor from St. Louis Missouri. Chaz'men studied at the University Of Iowa School Of Music as a voice major. There he studied under Prof. Stephen Swanson and coached with Shari Rhoads. In 2008, Chaz'men made his professional opera debut as Marco in Gilbert and Sullivan's The Gondoliers (Cedar Rapids Opera Theatre), and also sang Ferrando in Mozart's Così fan tutte in Milan, Italy in 2010. Other operatic roles include Alfredo in Verdi's La Traviata and Romeo in Gounod's Romeo et Juliette. Chaz'men is very excited to make his debut at Skylight. Chaz'men would like to thank God for all He's done his family and friends for their endless support.
Bria Cloyd (Andrea) -Bria is thrilled to return to the Skylight Stage! She made her acting debut at the Martin Luther King center in the play Spunk. Since then, she's made several different appearances on stage. Some of her favorite productions include Nunsense (Sunset Playhouse), Burying the Bones (In Tandem), Searching for David's Heart (Acacia Theatre) and portraying Nikki Giovanni in Nina Simone: In Her Own Words. Most recently, Bria worked onstage with Skylight in their production of HAIR. When not onstage, Bria enjoys writing, singing, and playing the piano. Bria is most excited about working in more on-camera projects and taking advantage of taco dip sales at Pick 'n Save. Bria would like to give the biggest thank you to her mother for always being there and to Skylight Music Theatre for including her in one of her dream productions: Once On This Island!
Bill Jackson (Papa Ge) -This is Bill's fourth Skylight performance after Audrey II in Little Shop Of Horrors, Ain't Misbehavin', and as Agwe in Skylight's first production of Once On This Island. Bill's most recent performances include Richard Lionheart in A Lady In Waiting (Theatre RED) and Ragtime (Community Theatre Works) as Booker T. Washington. He's also appeared in Storefront Church (Windfall Theatre) and in Angels In America: Perestroika, Homebody/Kabul, and My Children, My Africa (Milwaukee Chamber Theatre). Plays with the Bay View Players include Peter Pan, Sweeney Todd, Chess and Sideshow. Bill has a Master of Arts degree from Alverno College and founded the Creative Writing Department at Milwaukee High School of the Arts. He is a member of Milwaukee's newest African/American Theatre Company, Bronzeville Arts Ensemble. This spring, he'll direct Hairspray for the Patio Players in Menomonee Falls. Bill's next project is the creation of a Radio Theatre in Milwaukee,
Raven Dockery (Asaka) – Raven Dockery is glad to be back at Skylight in the production of Once on This Island. She was last seen here as Dionne in HAIR. Raven is a recent graduate of the B.F.A. Musical Theatre program from UW-Milwaukee. Upon graduation, she has had the pleasure of performing as Dragon/Mama Bear in Shrek the Musical (First Stage Children's Theater), Kalliope Vocal Arts production of Songs for a New World as Woman 2 and Paramount Theatre's production of Rent in the Ensemble. Other favorite roles include The Narrator in Murder Ballad and The Witch in Into the Woods. You can catch Raven next in Kalliope Vocal Arts production of Rent as Joanne and Sister Felicity in Suddenly Last Summer with Uprooted Theatre. Much love to her Mother, Father, Sisters and Brothers and other family and friends for supporting her in her many endeavors. Enjoy the show!
Shawn Holmes (Agwe)-Shawn is uber excited to be apart of another Skylight production. Loving to swim and having his favorite color being blue, it's only fitting that Shawn's very proud to portray the "Water god" character of Awge. Other previous Skylight shows Shawn has been in were Porgy & Bess (Robbins), Les Miserables (Ensemble), HAIR (Tribe Member), and The Wizard of Oz (Ensemble). You can also see him in the upcoming production of Rent as Tom Collins. A few other shows he's been apart of were Ragtime (Coalhouse Walker Jr.), Hairspray (Seaweed), Beauty and the Beast (Beast), and Songs from a New World (Man 2). Shawn would like to thank his family and friends for their love and support throughout this process. Last words from Shawn, "YYYYAAAASSSSSSS"
Cynthia Cobb (Erzulie)- Cynthia is delighted to return to Skylight in this production after last being seen here in Porgy and Bess. Credits include Gershwin and Friends, Ain't Misbehavin', (Charlaine and Armelia), Smokey Joe's Café (B.J.), Tintypes (Susannah), Blues In The Night (the Lady), and The All Night Strut (Woman 2), all at Skylight Music Theatre. Other favorites: Carousel (Carrie) at Candlelight Dinner Playhouse, Do Black Patent Leather Shoes Really Reflect Up (Mary) at Drury Lane Theatre, Elmer Gantry (Epatha) at Marriott Theatre at Lincolnshire, Cowgirls (Lee) at Northlight Theatre, and Showboat (Queenie) at Gateway Playhouse. Cynthia has also traveled the world as a featured singer with Royal Caribbean Cruise Lines.
Makayla Davis (Little Girl) – Makayla is 10 years old and a 5th grader at Cumberland Elementary School in Whitefish Bay, Wisconsin. Makayla loves performing for audiences and has been attending classes at First Stage Children's Theatre in Milwaukee since 2008. Makayla's most recent performance was in the Spring 2014, where she played the lead role in her class play, Blame it on the Wolf. In Makayla's free time she enjoys spending time with family and friends playing board games, watching movies and taking long bike rides through the state parks in Door County. Makayla's high energy, positive attitude and love of life radiates throughout the people around her. She is a kind, compassionate young girl with a strong vibrant personality.
Bill Theisen (Stage Director, Co- Choreographer) – Currently the Director of Opera at the University of Iowa, Bill is happy to return to the Skylight for this production of Once On This Island. During his nine years as artistic director of the Skylight, Bill directed 24 productions including Porgy and Bess, Sunday in the Park with George, The Music Man and The Mikado, which was filmed for Wisconsin Public Television. Other credits include The Pirates of Penzance for Santa Fe Opera, The Barber of Seville with Lyric Opera of Kansas City, Sweeney Todd at Cleveland Opera and Cosi fan Tutte for Portland Opera. Locally Bill has worked with the Florentine Opera, Milwaukee Chamber Theatre, Milwaukee Rep, First Stage Children's Theatre, Next Act Theatre, Milwaukee Symphony Orchestra, American Folklore Theatre and Door Shakespeare. Special thanks to the Skylight staff- it's an honor to once again collaborate with all of you.
Shari Rhoads (Music Director) -Conductor and pianist Shari Rhoads conducted opera in Europe for 20 years. She was accompanied many of the greatest opera singers of our time and was a professor at the Musikhochschule Luzern and Conservatoire de Lausanne, Switzerland for 19 years. She has appeared as guest artist at the Aix-en-Provence Festival, The International Music Festival in Luzern and the Beethovenhaus concert series in Bonn, Germany. Miss Rhoads has appeared as a chamber music musician throughout Europe and the United States. She is the co-creater of "Szenische Gestaltung mit Mozart" and regularly works with young ensembles in Italy and Switzerland with stage director Georges Delnon. Shari has recently added musical theater to her repertoire and was musical director at the Way Off Broadway Sondheim Center in Fairfield, Iowa for the 2012-2013 season. She music directs at the Old Creamery in the Amana Colonies and with director/choreographer Pat Birch conducted "Orphan Train" in New York City at Grand Central Station's 100th anniversary cultural celebration. She is the artistic director of the chamber orchestra and opera company Concertia. Shari is excited to be part of the Skylight Theater family and lives in Coralville, Iowa with her saint of a husband.
Mentioned in This Press Release
Recent Press Releases by Skylight Music Theatre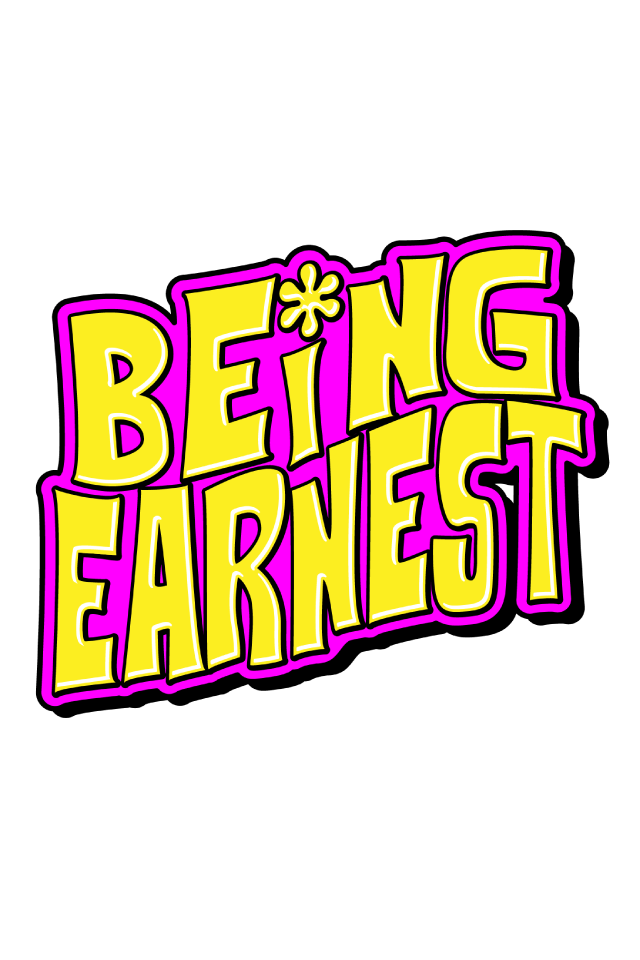 Oct 7th, 2020 by Skylight Music Theatre
Behind-the-Scenes Skylight Social Interview Oct. 13; Live Film Premiere and Talkback in the Cabot Theatre Oct. 17; Musical Available Streaming Online Oct. 16 - Nov. 12, 2020

Aug 31st, 2020 by Skylight Music Theatre
Line-Up Adjusts Productions, Timeline to Present Outstanding Music Theatre while Addressing Safety Measures