Press Release
Skylight Music Theatre Combines Opera and Fashion in Rossini's Cinderella
Skylight Music Theatre is creating a new production of Rossini's classic opera La Cenerentola. The production runs September19th through October 5th in the Cabot Theatre at the Broadway Theatre Center (158 N. Broadway, Milwaukee WI). Under the stage direction of Jill Anna Ponasik (Milwaukee Opera Theatre) and with music direction by Skylight's Artistic Director, Viswa Subbaraman, this production will feature the costume designs of fashion icon Cesar Galindo. Based in New York City, Cesar began his career designing corsets and period costumes for the Miami City Ballet and Houston Grand Opera. In addition to designing his own private label, CZAR, Galindo has designed for Dolce & Gabbana and Calvin Klein, and his fashions have graced the cover of Elle magazine. With such a prominent force behind the costume designs, the production has taken a decidedly fashion-centric theme. In Skylight's version the family that Cinderella is sent to live with is obsessed with material objects, most notably fashion. The evil stepsisters are clothes whores obsessed with having and wearing all of the latest fashion trends, sometimes all at once. The mansion is strewn from floor to ceiling with excessive clothing and accessories. Cinderella spends her days sorting, cleaning, folding and hanging their belongings. Set in the fairytale present, the costume designs for the famous grand ball scene were inspired by Truman Capote's 1966 Black and White Masquerade Ball.  Complete with a red-carpet paparazzi runway, Skylight's La Cenerentola will masterfully display the beautiful fashions designed by Cesar Galindo. CREDITS Music by Gioachino Rossini Libretto by Jacopo Ferretti English Translation by Amanda Holden PRODUCTION TEAM Stage Director –  Jill Anna Ponasik Music Director –  Viswa Subbaraman Choreographer –  James Zager Scenic Designer –  Lisa Schlenker Costume Designer –  Cesar Galindo Lighting Designer  – Noele Stollmack Assistant Music Director – Scott Arens Assistant Scenic Designer – Adam Stoner Assistant Costume Designer  – Jason Orlenko Stage Manager –  Kelley Turner Assistant Stage Manager  – Ryan Treviranus ORCHESTRA Flute –  Heather Johnson Oboe –  Philip Koch Clarinet –  Christian Ellenwood Bassoon –  Lori Babinec Timpani –  Michael Lorenz Violin I –  Catherine Bush Violin I –  Pamela Simmons Violin I –  Joseph Ketchum Violin II –  Pamela Foard Viola –  Olga Tuzhilkov Cello –  Timothy Archbold Bass –  Charles Grosz CAST Angelina –  Sishel Claverie Ramiro –  Luke Grooms Dandini –  Dimitrie Lazich Magnifico –  Andy Papas Clorinda –  Erin Sura Tisbe –  Kristen DiNinno Alidoro –  LaMarcus Miller Chorus – Doug Clemons, Tim Rebers, Joseph Riggenbach, Nathan Wesselowski, Ian Toohill, Adam Estes Dancers –  Leigh Akin, Liz Faraglia KEY BIOGRAPHIES Sishel Claverie (Angelina) – Mexican mezzo-soprano Sishel Claverie was seen last season as Daniela in the musical In The Heights, and is thrilled to return to Skylight Music Theatre to play the role of Angelina. Last fall she sang the role of Komponist in Strauss'sAriadne auf Naxos with the Manhattan Opera Studio. With The Santa Fe Opera, she performed as Charlotte, in their 2013 production of Offenbach's La Grande Duchesse de Gérolstein.  With Utah Opera, Sishel performed the role of Berta in Il Barbiere di Siviglia;Second Lady in Die Zauberflöte, Inez in Il Trovatore, and Giovanna in Rigoletto. Last Spring, Sishel made her Carnegie Hall debut singing as a soloist in the […]
Skylight Music Theatre is creating a new production of Rossini's classic opera La Cenerentola. The production runs September19th through October 5th in the Cabot Theatre at the Broadway Theatre Center (158 N. Broadway, Milwaukee WI).
Under the stage direction of Jill Anna Ponasik (Milwaukee Opera Theatre) and with music direction by Skylight's Artistic Director, Viswa Subbaraman, this production will feature the costume designs of fashion icon Cesar Galindo.
Based in New York City, Cesar began his career designing corsets and period costumes for the Miami City Ballet and Houston Grand Opera. In addition to designing his own private label, CZAR, Galindo has designed for Dolce & Gabbana and Calvin Klein, and his fashions have graced the cover of Elle magazine.
With such a prominent force behind the costume designs, the production has taken a decidedly fashion-centric theme. In Skylight's version the family that Cinderella is sent to live with is obsessed with material objects, most notably fashion. The evil stepsisters are clothes whores obsessed with having and wearing all of the latest fashion trends, sometimes all at once. The mansion is strewn from floor to ceiling with excessive clothing and accessories. Cinderella spends her days sorting, cleaning, folding and hanging their belongings.
Set in the fairytale present, the costume designs for the famous grand ball scene were inspired by Truman Capote's 1966 Black and White Masquerade Ball.  Complete with a red-carpet paparazzi runway, Skylight's La Cenerentola will masterfully display the beautiful fashions designed by Cesar Galindo.
CREDITS
Music by Gioachino Rossini
Libretto by Jacopo Ferretti
English Translation by Amanda Holden
PRODUCTION TEAM
Stage Director –  Jill Anna Ponasik
Music Director –  Viswa Subbaraman
Choreographer –  James Zager
Scenic Designer –  Lisa Schlenker
Costume Designer –  Cesar Galindo
Lighting Designer  – Noele Stollmack
Assistant Music Director – Scott Arens
Assistant Scenic Designer – Adam Stoner
Assistant Costume Designer  – Jason Orlenko
Stage Manager –  Kelley Turner
Assistant Stage Manager  – Ryan Treviranus
ORCHESTRA
Flute –  Heather Johnson
Oboe –  Philip Koch
Clarinet –  Christian Ellenwood
Bassoon –  Lori Babinec
Timpani –  Michael Lorenz
Violin I –  Catherine Bush
Violin I –  Pamela Simmons
Violin I –  Joseph Ketchum
Violin II –  Pamela Foard
Viola –  Olga Tuzhilkov
Cello –  Timothy Archbold
Bass –  Charles Grosz
CAST
Angelina –  Sishel Claverie
Ramiro –  Luke Grooms
Dandini –  Dimitrie Lazich
Magnifico –  Andy Papas
Clorinda –  Erin Sura
Tisbe –  Kristen DiNinno
Alidoro –  LaMarcus Miller
Chorus – Doug Clemons, Tim Rebers, Joseph Riggenbach, Nathan Wesselowski, Ian Toohill, Adam Estes
Dancers –  Leigh Akin, Liz Faraglia
KEY BIOGRAPHIES
Sishel Claverie (Angelina) – Mexican mezzo-soprano Sishel Claverie was seen last season as Daniela in the musical In The Heights, and is thrilled to return to Skylight Music Theatre to play the role of Angelina. Last fall she sang the role of Komponist in Strauss'sAriadne auf Naxos with the Manhattan Opera Studio. With The Santa Fe Opera, she performed as Charlotte, in their 2013 production of Offenbach's La Grande Duchesse de Gérolstein.  With Utah Opera, Sishel performed the role of Berta in Il Barbiere di Siviglia;Second Lady in Die Zauberflöte, Inez in Il Trovatore, and Giovanna in Rigoletto. Last Spring, Sishel made her Carnegie Hall debut singing as a soloist in the American National Choirs Concert. Her future engagements include the title role of Carmen with Opera in the Heights, in Houston TX.  Ms. Claverie holds a Master of Music degree from Rice University.She currently resides in New York City.
Luke Grooms (Ramiro) – Newport, Tennessee born Luke Grooms has performed many roles in both opera and musical theatre.  Focusing mainly on the Bel Canto repertoire of Rossini, Bellini, and Donizetti, he has performed the roles of Tonio, Elvino, Lindoro, Count Almaviva, Roderigo, and Nemorino, to name a few, with companies such as The Metropolitan Opera (cover artist), Glimmerglass Opera, Lyric Opera of Baltimore, Opera Orchestra of New York, New York City Opera, Mississippi Opera, Opera in the Heights, Carnegie Hall, and many others.  In musical theatre, Luke performed the role of Piangi on the final tour of the original production of The Phantom of the Opera, performed in the New York premiere of Jerry Springer: the Opera at Carnegie Hall as Dwight/God and then reprised the role for Speakeasy Stage Company. Recently he has been seen as Jean Valjean in Les Misérables with Skylight Music Theatre and Red Mountain Theatre Company, and as Beadle Bamford in Sweeney Todd with Fulton Theatre, a role he will reprise in April 2015 for Hawaii Opera Theatre.  www.lukegrooms.com
Dimitrie Lazich (Dandini) – Baritone Dimitrie Lazich is thrilled to be making his debut with Skylight Music Theatre. Most recently he performed to great acclaim as Danillo in The Opera Theater of Pittsburgh's production of The Merry Widow, as well as Papageno in The Magic Flute, Edwin Cheney in Daren Hagen's Shining Brow, and as the three villains in The Tales of Hoffmann. This season he made his debut with Pittsburgh Opera singing Schaunard in La Bohéme. In Europe he debuted with the Staatsoper Stuttgart in Doctor Faustus, as well as with De Nederlandse Reisopera in La Traviata. In the UK, he sang Zurga in Les Pêchures De Perils and Escamillo in Carmen.  In the US he has performed many leading roles with the Opera Company of Philadelphia and Cleveland Opera, and also worked with Sarasota Opera, performing roles such as Thomas Putnam in The Crucible, Imperial Commissioner in Madama Butterfly, and Moralès in Carmen.
Andy Papas (Magnifico) – Praised by the St. Louis Post-Dispatch for his "rich voice and comic timing", Baritone Andy Papas hails from Boston and is making his Skylight debut. He was seen recently in L'Italiana in Algeri with The Opera Company of Middlebury, where The Rutland Herald called his portrayal of Ali "a riot". Andy was Ko-Ko in The Mikado with Opera Providence in July, and will be back in New England in October to reprise his signature role, The Major-General in The Pirates of Penzance. In April he sings Stephano inThe Tempest with The Shakespeare Concerts in Boston. Last season Andy was Dr. Bartolo inThe Barber of Seville with Opera for the Young, touring to 70 venues throughout Wisconsin and the Great Lakes, and will return to OFY this season. Andy has performed and covered leading roles with Opera New Jersey, St. Petersburg Opera, Lyric Opera Cleveland, and Union Avenue Opera. M.M. U-Houston; B.Mus. U-Michigan. andypapas.com
Erin Sura (Clorinda) – Soprano Erin Sura, a student of Connie Haas,  has most recently been seen performing the Countess in Le Nozze di Figaro with St. Petersburg Opera Company's emerging artist program, Mrs. Hayes in Susannah with the Florentine Opera Company and the Mother in Amahl and the Night Visitors with Music by the Lake.  Additional roles include Nedda in Pagliacci, Fiordiligi in Cosi fan tutte, Dido in Dido and Aeneas, Mother Marie in Dialogues of the Carmelites, Gertrude in Hansel and Gretel,Gianetta in Gondoliers, and Rosalinde in Die Fledermaus.  Ms. Sura is also an active concert performer and has been heard as a featured soloist in Seven Last Words of Christ by Dubois, Vivaldi's Gloria, Handel's Messiah, and in several outreach concerts with St. Petersburg Opera Co., Florentine Opera Co., Milwaukee Opera Theatre, Fresco Opera Theatre and others.
Kristen DiNinno (Tisbe) – Kristen DiNinno is excited to perform her second main stage role with Skylight Music Theatre. Most recently, Kristen was featured as the Mezzo in Glass'Hydrogen Jukebox with Skylight. In 2013, she performed the role of Mercedes in Carmenand Mrs. Herring in Albert Herring, both with The Florentine Opera Company.  Other credits with The Florentine Opera Company include Turandot, as Mrs. Ott in Susannah, and as a Cretan woman in Idomeneo . Ms. DiNinno was Suzy in Puccini's La Rondine with Des Moines Metro Opera. Kristen was also a Gerdine Young Artist with  The Opera Theatre of Saint Louis in 2011 where she covered the roles of Swiss Grandmother, Austrian Woman, and British Dancing Girl in John Adam's The Death of Klinghoffer. As a Young Artist with The Shreveport Opera Company, she performed in Don Giovanni as Zerlina, as The Mute inThe  Fantasticks, as The Moorish Girl Dancer in Man of La Mancha , and covered The Mother in Amahl and the Night Visitors.  Ms.  DiNinno received Third Prize in the Mary Jacobs Smith Singer of the Year Competition in 2010. While obtaining her Masters Degree at The Manhattan School of Music in New York City, Ms. DiNinno was involved in a new contemporary chamber opera called Love/Hate by Jack Perla through American Opera Projects where she debuted the role of Laura. She also performed the role of The Girl in The Manhattan School of Music's Griffelkin by Lukas Foss, for which she was praised by The New York Times.
LaMarcus Miller (Alidoro) – Hailed as "a voice to remember" while performing at The Rockwall Music Festival, LaMarcus Miller has been an active young artist, appearing in a number of leading and supporting operatic roles such as Don Giovanni in Don Giovanni, Palemon in Thais, Raimondo in Lucia di Lammermoor, Dr. Falke in Die Fledermaus, Dancaire in Carmen, and Simone & Marco in Gianni Schicchi.  He also made his musical theatre debut as The Beast in Beauty and the Beast in 2011.  Most recently Mr. Miller made his Kennedy Center debut singing the leading role of USMC Philip Houston in the new operaFallujah, First Opera on the Iraq war, by Tobin Stokes & Heather Raffo. "In the operaFallujah LaMarcus Miller's sensitive and vulnerable portrayal is riveting. His vocal command will have you hanging onto every note"- DCMTA. Mr. Miller will be returning to the The Kennedy Center for the 2014 TEDMED Conference singing excerpts from Fallujah.
SYNOPSIS
Act I
The fairy-tale present. In the run-down castle of Don Magnifico, his daughters Clorinda and Tisbe are in the middle of one of their usual arguments. Their stepsister Angelina, called Cenerentola, who serves as the family maid, sings her favorite song about a king who married a common girl ("Once Upon a Time There Was a King"). There is a knock on the door and Alidoro, tutor to the prince Don Ramiro, enters, dressed as a beggar. The stepsisters want to send him away, but Cenerentola gives him bread and coffee. Courtiers arrive to announce that Ramiro will soon pay a visit: he is looking for the most beautiful girl in the land and will hold a ball to choose his bride. Magnifico hopes that it will be one of the stepsisters: marriage to a wealthy man is the only way to save the family fortune. When the room is empty, Ramiro enters alone, dressed in his servant's clothes so he can freely observe the prospective brides. Alidoro has told him that there is a girl in the house worthy to be a princess, and Ramiro is determined to find out who she is. Cenerentola returns and is startled by the presence of a stranger. The two are immediately attracted to each other (Duet: "A gentleness I have never known"). He asks her who she is, and Cenerentola stammers a confused explanation, and then runs away. Finally, the "prince" arrives—in fact Ramiro's valet, Dandini, in disguise. To Ramiro's amusement, Magnifico, Clorinda, and Tisbe fall over themselves flattering this prince, who invites them to the ball. Cenerentola asks to be taken along but Magnifico refuses (Quintet: "Sir, one word"). Ramiro notes how badly Cenerentola is treated. Alidoro reenters with information that there is a third daughter in the house but Magnifico claims she has died. Left alone with Cenerentola, Alidoro tells her he will take her to the ball and explains that God will reward her good heart. At Ramiro's country house, Dandini shares with the prince his negative opinion of the two sisters. But both men are confused, since Alidoro has spoken well of one of Magnifico's daughters. Clorinda and Tisbe appear again, having followed Dandini who still poses as the prince. When he offers Ramiro as a husband to the sister the prince does not marry, they are outraged at the idea of marrying a servant. Alidoro enters with a beautiful unknown lady who strangely resembles Cenerentola. Unable to make sense of the situation, they all sit down to supper, feeling as if they are in a dream.
Act II
Magnifico fears that the arrival of the stranger could ruin his daughters' chances to marry the prince ("Whichever one of my daughters)."). Cenerentola, tired of being pursued by Dandini, tells him that she is in love with his servant. Overhearing this, Ramiro is overjoyed and steps forward. Cenerentola, however, tells him that she will return home and doesn't want him to follow her. If he really cares for her, she says, he will find her. The prince resolves to win the mysterious girl ("Yes, I swear to find her again"). Meanwhile Magnifico, who still thinks that Dandini is the prince, confronts him, insisting that he decide which of his daughters he will marry. Dandini first advises him to be patient, then reveals that he is in fact the prince's servant (Duet: "An important secret"). Magnifico is furious. Magnifico and the sisters return home in a bad mood and order Cenerentola, again in rags, to prepare supper. During a thunderstorm, Alidoro arranges for Ramiro's carriage to break down in front of Magnifico's castle so that the prince has to take refuge inside. Cenerentola and Ramiro recognize each other as the various parties comment on the situation (Sextet: "Is it you?"). When Ramiro threatens Magnifico and his daughters who are unwilling to accept defeat, Cenerentola asks him to forgive them.
At the prince's palace, Ramiro and Cenerentola celebrate their wedding. Magnifico tries to win the favor of the new princess, but she asks only to be acknowledged at last as his daughter. Born to misfortune, she has seen her life change and invites her family to join her, declaring that the days of sitting by the fire are over ("No longer shall I sit alone").
ADDITIONAL INFORMATION
Additional information can be found at http://www.skylightmusictheatre.org/shows-events/on-stage/cinderella
PERFORMANCE SCHEDULE
Performances of Cinderella will take place September 19th through October 5th in the Cabot Theatre at the Broadway Theatre Center, 158 N. Broadway in the Historic Third Ward of Milwaukee. Tickets are generally $22.50-$65.00 (plus tax) and can be purchased in person at the Broadway Theatre Center Box Office or by calling (414) 291-7800 Monday – Sunday from noon – 6:00 p.m. Tickets may also be purchased online at www.skylightmusictheatre.org. Group, student, senior and other discounts may also be available. Ticket prices are subject to change.
| | |
| --- | --- |
| Fri. Sept.19th, 2014 | 7:30 p.m. |
| Sat. Sept.20th, 2014 | 7:30 p.m. |
| Sun. Sept.21st, 2014 | 2:00 p.m. |
| Wed. Sept. 24th, 2014 | 2:00 p.m. |
| Wed. Sept. 24th, 2014 | 7:30 p.m. |
| Fri. Sept. 26th, 2014 | 7:30 p.m. |
| Sat. Sept. 27th, 2014 | 7:30 p.m. |
| Sun. Sept. 28th, 2014 | 7:30 p.m. |
| Wed. Oct. 1, 2014 | 7:30 p.m. |
| Fri. Oct. 3rd, 2014 | 7:30 p.m. |
| Sat. Oct. 4th, 2014 | 7:30 p.m. |
| Sun. Oct. 5th, 2014 | 2:00 p.m. |
Mentioned in This Press Release
Recent Press Releases by Skylight Music Theatre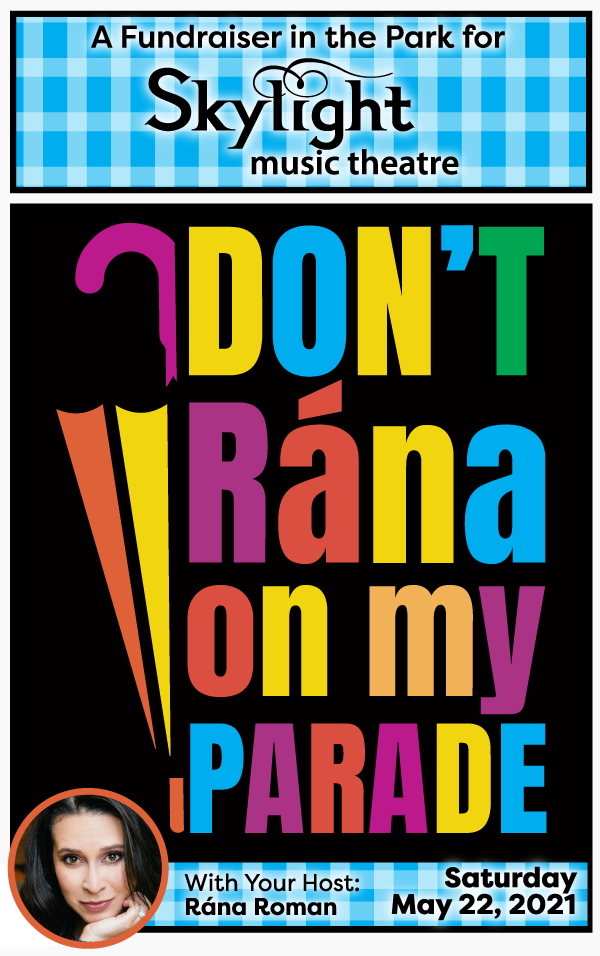 Apr 19th, 2021 by Skylight Music Theatre
Outdoor Concert and Picnic in the Park to Benefit Skylight Music Theatre Saturday, May 22, 2021, 6 p.m.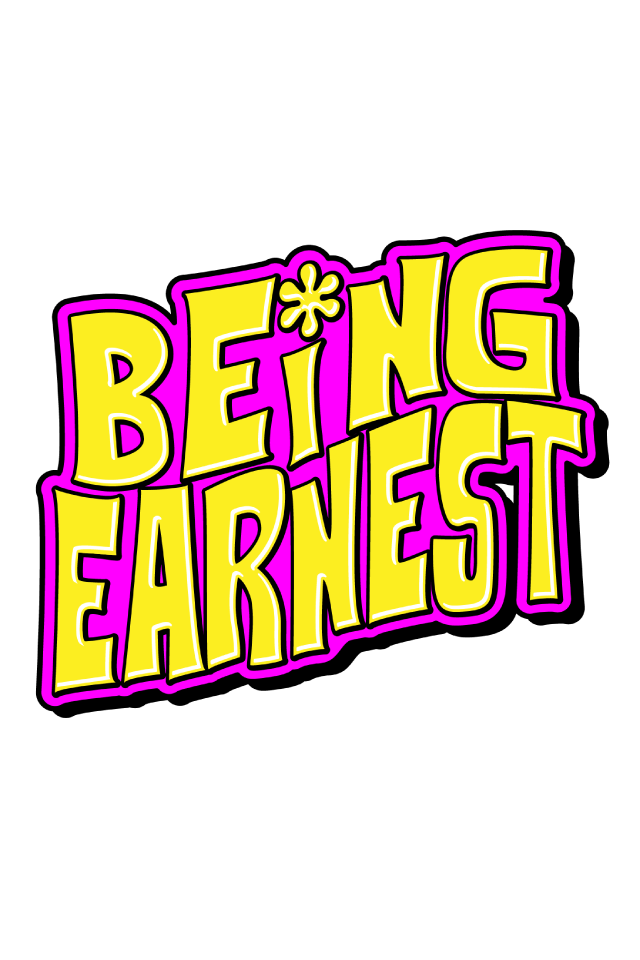 Oct 7th, 2020 by Skylight Music Theatre
Behind-the-Scenes Skylight Social Interview Oct. 13; Live Film Premiere and Talkback in the Cabot Theatre Oct. 17; Musical Available Streaming Online Oct. 16 - Nov. 12, 2020