Press Release
"Skin Deep" Exhibition by Milwaukee Artist Sara Risley Opens at UW Sheboygan
University of Wisconsin-­‐Sheboygan Fine Arts Gallery's latest art exhibition "Skin Deep" by artist Sara Risley opens August 1.
Please join us at the University of Wisconsin-­‐Sheboygan Fine Arts Gallery for our latest art exhibition "Skin Deep" by artist Sara Risley. A special artist's reception is planned for Friday, August 1, from 6:00 p.m. to 8:00 p.m. The reception is free and open to the public. The show runs through August 29.
Sara's fascination with light and color led her to study fine art photography at Southern Methodist University in Dallas, Texas. Her experiments in long shutter speed photography and subject movement became too expensive with film and, having grown up with Depression era parents, she felt the strong responsibility to pay her own way. She left the fine art world for a creative job in portrait photography. During her 27-­‐year portrait career, she constantly looked for the odd angle, dramatic lighting, or unique setting to create a more dynamic portrait. With the advent of digital photography, the exploration she had begun post-­‐ college was renewed. She currently lives in Milwaukee, Wisconsin and shows her work locally and has been part of juried shows or solo exhibitions in Wisconsin, Louisiana, Missouri, Illinois, Minnesota, Indiana, and Florida.
Sara believes that we live in a society that worships perfect physical beauty. "Diet solutions are broadcast multiple times an hour on any show targeted to women. Advertisements for the local gym all feature perfect women in tiny outfits who do not sweat" she explains.
"As a fat woman, I am commonly perceived to be an unattractive person by these American media standards of beauty," she says. "When I turn the camera on myself, I confront these standards for beauty versus the reality before the lens and question the validity of either," she further states.
"The photographic work I create celebrates color, energy, and intensity. While creating them, I often wish I could be immersed in that color. By combining my self-­‐ figure studies with my vibrant color choices, I get to bathe myself vicariously in the riot of color and movement and, at the same time, confront the standards of beauty established by mainstream media and my own esteem. Does this unacceptable body become less so as it morphs into a brilliant landscape? Does color enhance or improve the imperfections, as they become new shapes unidentifiable as human? Is beauty, truly, only skin deep?" Sara explains.
The Fine Arts Gallery is open Monday through Thursday from 9 a.m. to 9 p.m. and Friday from 9 a.m. to 6 p.m. All of Risley's work will be available for purchase. For more information about the show or UW-­‐Sheboygan's Fine Arts Gallery, contact Gallery Director Dan Smith at dan.smith@uwc.edu.
Skin Deep Gallery
Mentioned in This Press Release
Recent Press Releases by Press Release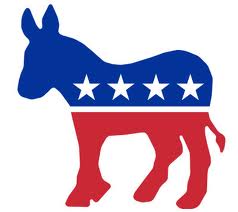 Jan 21st, 2020 by Press Release
The package consists of five bills which repeal a multitude of regressive Republican water policies.