Press Release
Senate Passes Baldwin Supported Bill to Ensure Federal Workers Affected by Shutdowns Receive Retroactive Pay
Currently, 420,000 federal workers are being forced to work without pay, and another 380,000 federal workers were sent home over the holidays without pay
WASHINGTON, D.C. – Twenty days into the federal government shutdown, the Senate yesterday unanimously passed a bipartisan bill cosponsored by U.S. Senator Tammy Baldwin to ensure federal and other government workers impacted by the current federal government shutdown will receive their back pay. The Government Employee Fair Treatment Act, led by Senators Ben Cardin (D-MD), Susan Collins (R-ME), Chris Van Hollen (D-MD), Mark Warner (D-VA), and Tim Kaine (D-VA), stipulates that all employees shall be paid as soon as possible after the lapse in appropriations ends – this includes those forced to work without pay and those locked out of their jobs during the shutdown.
"About 800,000 federal workers, including nearly 3,000 in Wisconsin, are either furloughed or working without pay during President Trump's shutdown. These hardworking Americans are suffering because President Trump and Republicans in Congress refuse to support bipartisan legislation to end this shutdown and reopen the government," said Senator Baldwin. "The House did their job and passed bipartisan legislation to end the President's shutdown, it's time for Majority Leader McConnell to stop obstructing a vote in the Senate, and allow us to vote to end this shutdown and reopen the government."
The bill also clarifies that excepted employees who have scheduled previously approved leave occurring during an appropriations lapse may indeed take that leave without undue penalty. It also clarifies that its provisions also apply to employees of the District of Columbia (DC) Government, D.C. Courts and D.C. Public Defenders Service, who are also affected by federal government shutdowns.
Additional cosponsors of the Government Employee Fair Treatment Act are: Senators Michael Bennet (D-CO), Richard Blumenthal (D-CT), Sherrod Brown (D-OH), Maria Cantwell (D-WA), Tom Carper (D-DE), Robert Casey (D-PA), Chris Coons (D-DE), Catherine Cortez Masto (D-NV), Tammy Duckworth (D-IL), Richard Durbin (D-IL), Dianne Feinstein (D-CA), Kirsten Gillibrand (D-NY), Kamala Harris (D-CA), Maggie Hassan (D-NH), Martin Heinrich (D-NM), Mazie Hirono (D-HI), Doug Jones (D-AL), Angus King (I-ME), Amy Klobuchar (D-MN), Patrick Leahy (D-VT), Joe Manchin (D-WV), Ed Markey (D-MA), Robert Menendez (D-NJ), Lisa Murkowski (R-AK), Patty Murray (D-WA), Jack Reed (D-RI), Bernie Sanders (I-VT), Brian Schatz (D-HI), Jeanne Shaheen (D-NH), Tina Smith (D-MN), Debbie Stabenow (D-MI), Tom Udall (D-NM), Elizabeth Warren (D-MA), Sheldon Whitehouse (D-RI) and Ron Wyden (D-OR).
Senator Baldwin this week joined her colleagues in pressing the Trump Administration to pay federal contractors who are caught in the middle of the President's shutdown, and to make sure families in Wisconsin and across the country don't fall behind on bills or risk losing their home. Senator Baldwin is also a cosponsor of the Federal Employee Civil Relief Act to protect federal workers and their families from foreclosures, evictions and loan defaults during a government shutdown.
NOTE: This press release was submitted to Urban Milwaukee and was not written by an Urban Milwaukee writer. It has not been verified for its accuracy or completeness.
Mentioned in This Press Release
People
:
Amy Klobuchar
,
Angus King
,
Ben Cardin
,
Bernie Sanders
,
Brian Schatz
,
Catherine Cortez Masto
,
Chris Coons
,
Chris Van Hollen
,
Debbie Stabenow
,
Dianne Feinstein
,
Dick Durbin
,
Donald Trump
,
Doug Jones
,
Edward Markey
,
Elizabeth Warren
,
Jack Reed
,
Jeanne Shaheen
,
Joe Manchin
,
Kamala Harris
,
Kirsten Gillibrand
,
Lisa Murkowski
,
Maggie Hassan
,
Maria Cantwell
,
Mark Warner
,
Martin Heinrich
,
Mazie Hirono
,
Michael Bennet
,
Mitch McConnell
,
Patrick Leahy
,
Patty Murray
,
Richard Blumenthal
,
Robert Casey
,
Robert Menendez
,
Ron Wyden
,
Sheldon Whitehouse
,
Sherrod Brown
,
Susan Collins
,
Tammy Baldwin
,
Tammy Duckworth
,
Tim Kaine
,
Tina Smith
,
Tom Carper
,
Tom Udall
Recent Press Releases by U.S. Sen. Tammy Baldwin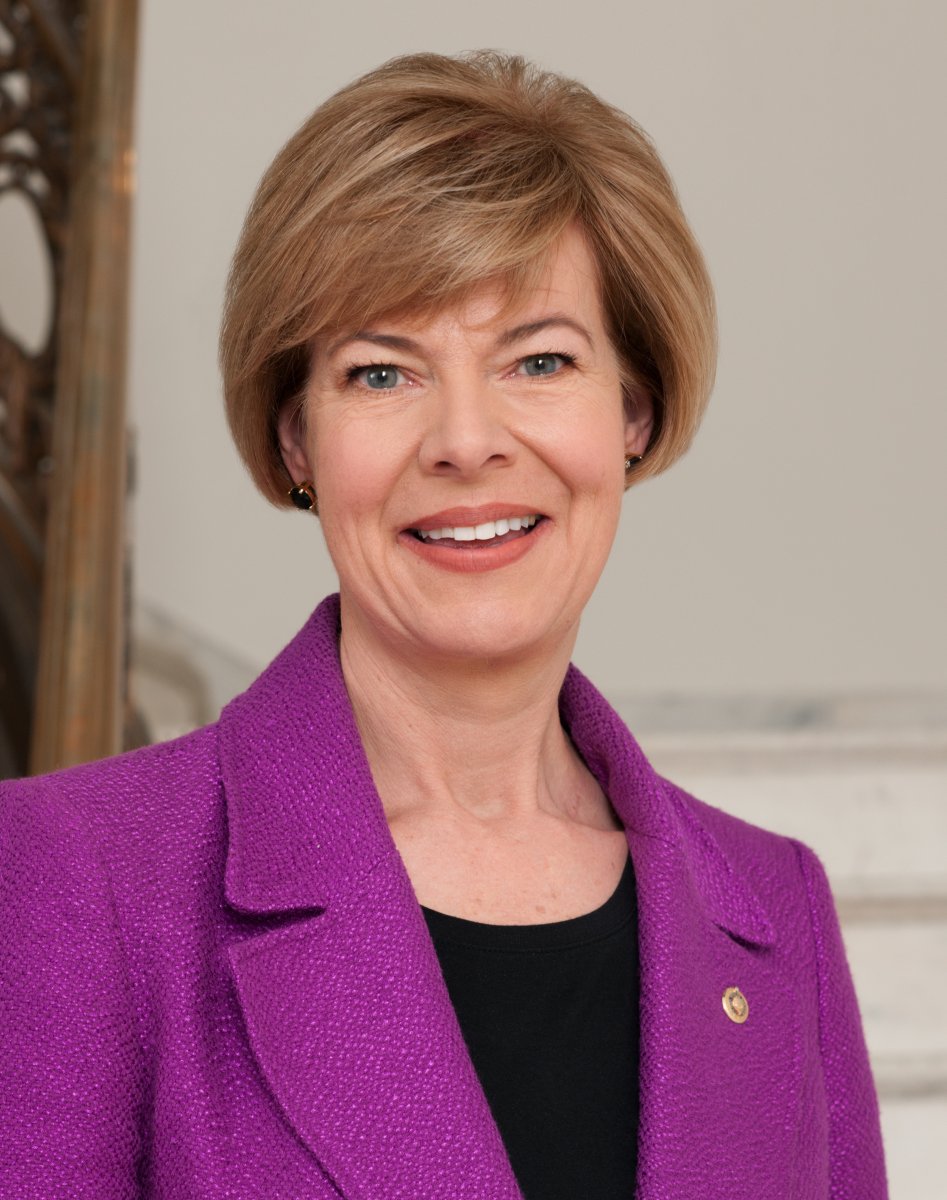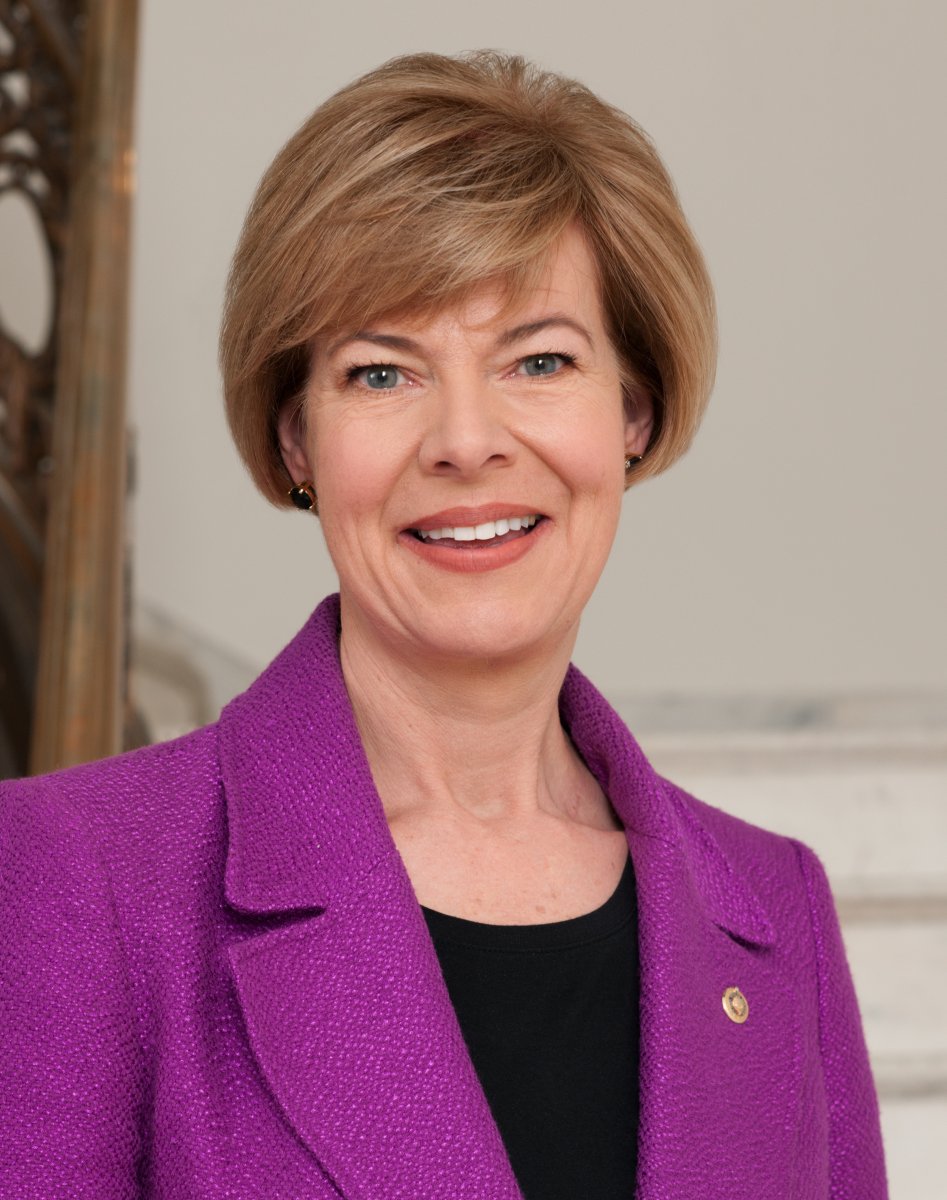 Nov 29th, 2023 by U.S. Sen. Tammy Baldwin
Climate change accelerating algae growth on Great Lakes, hurting ecosystems, outdoor recreation, and local economies