Press Release
Scott Walker's Record Has Been Disastrous for Milwaukee African Americans
'Walker Has Built a Career Exploiting Racial Prejudice, Punishing Milwaukee's Communities of Color'
MADISON, Wis. — With the eyes of the nation focused on racial unrest in Milwaukee, Gov. Scott Walker has provided no leadership on bringing communities together and healing racial wounds. Quite the contrary, Walker's career has been built on and is embodied by fomenting racial strife in Milwaukee, according to a review of Walker's 24-year record as an elected official conducted by One Wisconsin Now.
"Like no other politician in Wisconsin, Gov. Scott Walker has built a career exploiting racial prejudice and punishing Milwaukee's communities of color," said Ross. "From his countless attacks on Milwaukee as an Assemblyman, County Executive and as Governor, to his pandering to racist right wing Milwaukee talk radio, Scott Walker is a shocking reminder of the damage one person with an agenda can do to a community."
Milwaukee, where Walker served as an Assembly Representative (1993-2002) and as the county executive (2002-2011) before taking the reins as governor, has been rated one of the worst places in the nation to be black. [NPR, 3/5/2015] Wisconsin was ranked as the "worst state for black Americans." [Milwaukee Journal Sentinel, 12/15/2014] Studies show that Wisconsin leads the nation in incarceration of African-Americans, and that in Milwaukee County, more than half of all African-American males in their 30s and 40s had served time in state prison. [Urban Milwaukee, 4/25/2013]
Despite the numerous studies showing that Wisconsin has a serious problem with racial disparities, Scott Walker has not led on this issue. In fact, his history shows that instead of leading on solving racial disparities, he is a supporter of policies that continue to contribute to disparities and that he is seemingly uninterested in a recognizing a diverse community.
A summary of just some of the significant actions taken by Walker that impact race and disparities in Wisconsin, but in particular Milwaukee, includes:
Championed voter restrictions, including a "voter ID" law and drastic cuts to early voting to end "Souls to the Polls" voting drives done by African American churches, in Wisconsin that will result in voter suppression, particularly of minority communities. A federal judge said of Walker's schemes "I find that 2013 Wis. Act 146, restricting hours for in-person absentee voting, intentionally discriminates on the basis of race. I reach this conclusion because I am persuaded that this law was specifically targeted to curtail voting in Milwaukee without any other legitimate purpose. The legislature's immediate goal was to achieve a partisan objective, but the means of achieving that objective was to suppress the reliably Democratic vote of Milwaukee's African Americans."
Ended equal pay protections, despite African American women making just 63 cents on the dollar that a white man in the same job makes.
Eliminated a reporting requirement for law enforcement that would have allowed for collection of data regarding racial profiling.
Cut $445,000 from the ShotSpotter program in Milwaukee, which assists MPD in identifying where shots are being fired in real time. Republicans later restored $175,000 of these funds.
Cut $1 billion from university and technical college funding, left 41,000 eligible students without financial aid and tried to end regulation of the predatory private "for-profit" college industry, which preys upon communities of color.
Underfunding the state Department of Justice program charged with providing independent reviews of officer-involved shootings.
Gutted public schools by $1 billion and transferred hundreds of millions of dollars to private, unaccountable schools, using Milwaukee's children as test subjects in a failed education experiment.
Cut $56 million from the Earned Income Tax Credit.
Supported "truth in sentencing" legislation and private prisons, leading to an increasing number of incarcerated individuals and longer periods of voting disenfranchisement when out of prison.
Refused to call for removal of the Confederate Flag in pander to South Carolina presidential primary voters, calling it a "state issue."
Has been a regular guest throughout his career on Milwaukee's right wing talk radio, which has been a megaphone for racism and racial division.
While Milwaukee County Executive, Walker asked staff to provide assistance to a group interested in putting up voter suppression billboards — the billboards, which were placed around Milwaukee during Walker's first run for governor, were revealed to have been financed by his campaign co-chair.
Called raising the minimum wage "political grandstanding."
Passed concealed carry and the "Castle Doctrine," while opposing common sense background checks on gun purchases, despite pleas from Milwaukee's African American leaders .
Has on at least two occasions removed artwork depicting minorities out of the public eye, including in the Governor's Mansion.
Co-authored a bill to create prison chain gangs in Wisconsin.
Closed the local juvenile incarceration facility near Milwaukee and sent juveniles hundreds of miles north, where news reports of sickening physical and sexual assault of young people under the supervision of Walker's Department of Correction have exploded.
Increased punitive requirements for accessing public benefits to those in need, including delaying unemployment checks for a week, requiring drug tests for people getting public benefits and enacting a plan that has cut 120,000 people from food stamps — all while the unemployment rate for African Americans is four times higher than for whites, and even larger for African American youth.
Has a track record of close aides who share or send racist emails, including a case in which then-county executive Walker responded to a racist rant regarding immigration with the suggestion that his staffer not "hold back" when she wanted to share her missive with county board members.
Phasing out the long-standing Chapter 220 program that fosters school integration.
Stopped the tradition of using inaugural fundraising in excess of costs to benefit the Boys & Girls Club.
As County Executive, closed the Community Justice Resource center, "a day reporting alternative to incarceration with a success rate better than 85% one year after completion" and at a much lower cost to taxpayers.
Authored bills sending 15-year-olds to adult prison and supported legislation allowing for juveniles as young as 10 to be tried in adult court.
Vetoed funding for Milwaukee underserved youth sports program and cut youth job programs.
Proposed removing 29,000 kids and 34,000 adults from BadgerCare (Wisconsin's Medicaid program). 16% of non-elderly Medicaid recipients in Wisconsin are African-American according to a Kaiser Family Foundation analysis of 2014 data. By comparison, 6.6% of Wisconsin's population is African-American according to 2010 census data.
Leaders in Milwaukee's African American community had to sue Walker in order to fund public transportation accommodations during a massive interchange project. Walker settled the suit for $13.5 million, showing the massive scope of the harm committed.
"We need leaders who will work to heal our communities, not further divide them," said Ross. "We need to end the attacks by Gov. Walker and the Republican-controlled legislature on communities of color, particularly in Milwaukee."
More about Walker's record can be found at http://onewisconsinnow.org/scottwalker/.
One Wisconsin Now is a statewide communications network specializing in effective earned media and online organizing to advance progressive leadership and values.
Mentioned in This Press Release
Recent Press Releases by One Wisconsin Now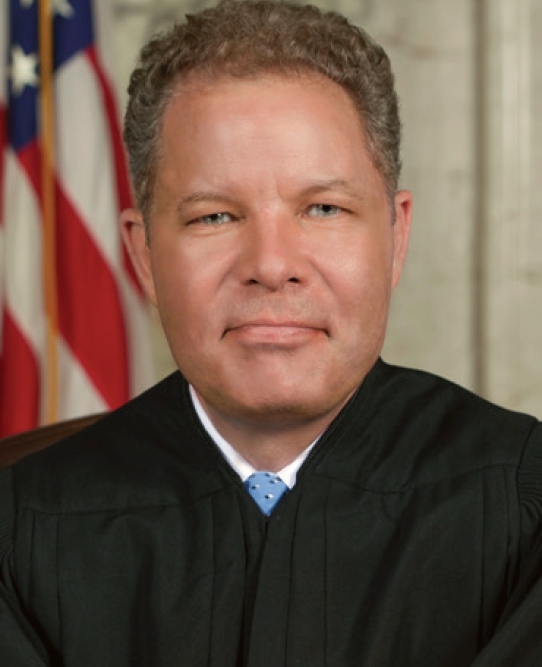 Jan 30th, 2020 by One Wisconsin Now
State Supreme Court Candidate Co-Authored Column Opposing Efforts to Clean Up Court Campaigns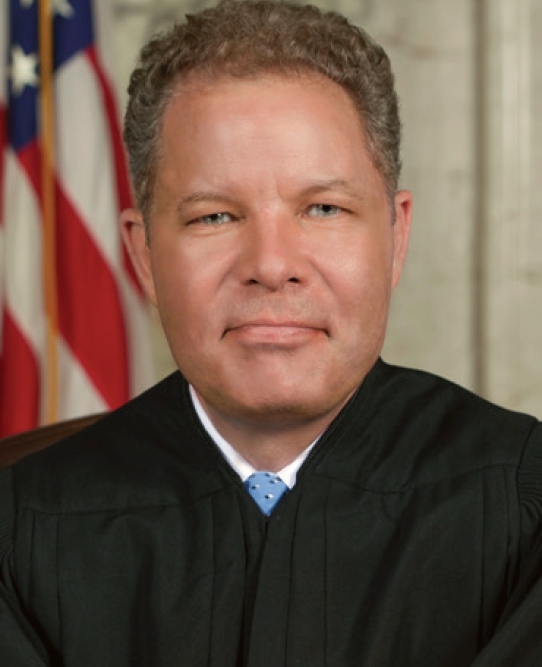 Jan 16th, 2020 by One Wisconsin Now
Over $14,000 from Board Members of Right-Wing Legal Group to State Court Justice's Campaign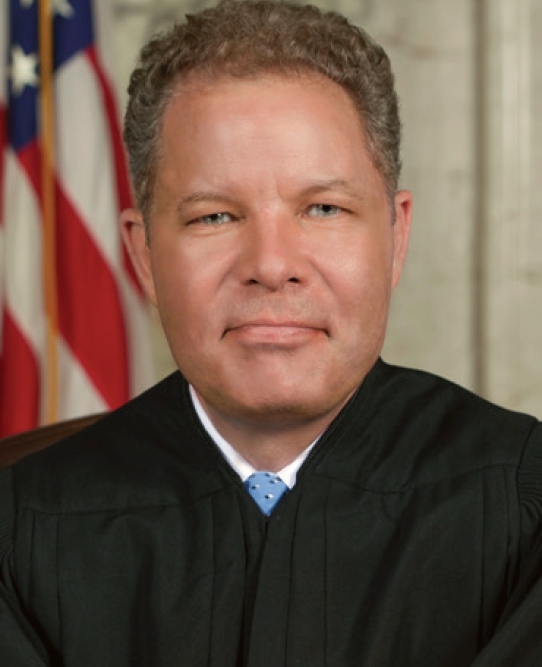 Jan 15th, 2020 by One Wisconsin Now
Dan Kelly Supporters Want Court Action to Allow Enforcement of Abortion Ban Dating to 19th Century