Press Release
Robots becoming mainstream topic of Marquette engineering lecture
Tim Trainer, vice president of robotic products for iRobot, will present "Robots Go Mainstream," Friday, Oct. 24.
MILWAUKEE – Tim Trainer, vice president of robotic products for iRobot, will present "Robots Go Mainstream," Friday, Oct. 24, at noon in Marquette University's Engineering Hall, room 236, 1637 W. Wisconsin Ave. The lecture, free and open to the public, is part of the Opus College of Engineering Connecting with the World lecture series.
For more than two decades, iRobot has been developing the latest in robotic technologies. Trainer will talk about how creating value – dependable robots that perform their tasks well and are within reach to the everyday consumer – led to robots entering the mainstream.
Trainer will trace his path to iRobot and the company's focus on making practical robots that integrate seamlessly into people's lives – robots that help people accomplish a variety of dull, dirty, dangerous and other tasks. He will discuss how the company's PackBot and other defense and security robots have saved countless lives since being introduced in 2002, including how they helped shut down the Fukushima Daiichi nuclear power plant and are allowing military, police and first responders to remove a threat from a distance.
After receiving his bachelor's degree in mechanical engineering from Marquette in 1979 on an ROTC scholarship, Trainer served more than 30 years in the Navy. As the leader of iRobot's robotic products team, he is responsible for all international business development and sales efforts. Prior assignments at the company have included interim general manager, vice president of operations, vice president of programs and vice president of engineering. Trainer earned his master's degree in aeronautical engineering from the Naval Postgraduate School, and he is a graduate of the U.S. Naval Test Pilot School and has accumulated more than 2,700 flight hours in 56 different aircraft types.
The Opus College of Engineering's Connecting with the World lecture series brings the most influential minds in engineering to Marquette's campus to share innovations and ideas that have changed or promise to change our world for the better. Through this lecture series, students, faculty, and local industry and academic partners benefit from opportunities to meet and learn directly from leaders in the field. The series is supported by the generosity of Marquette alumnus Ronald O'Keefe.
Mentioned in This Press Release
Recent Press Releases by Marquette University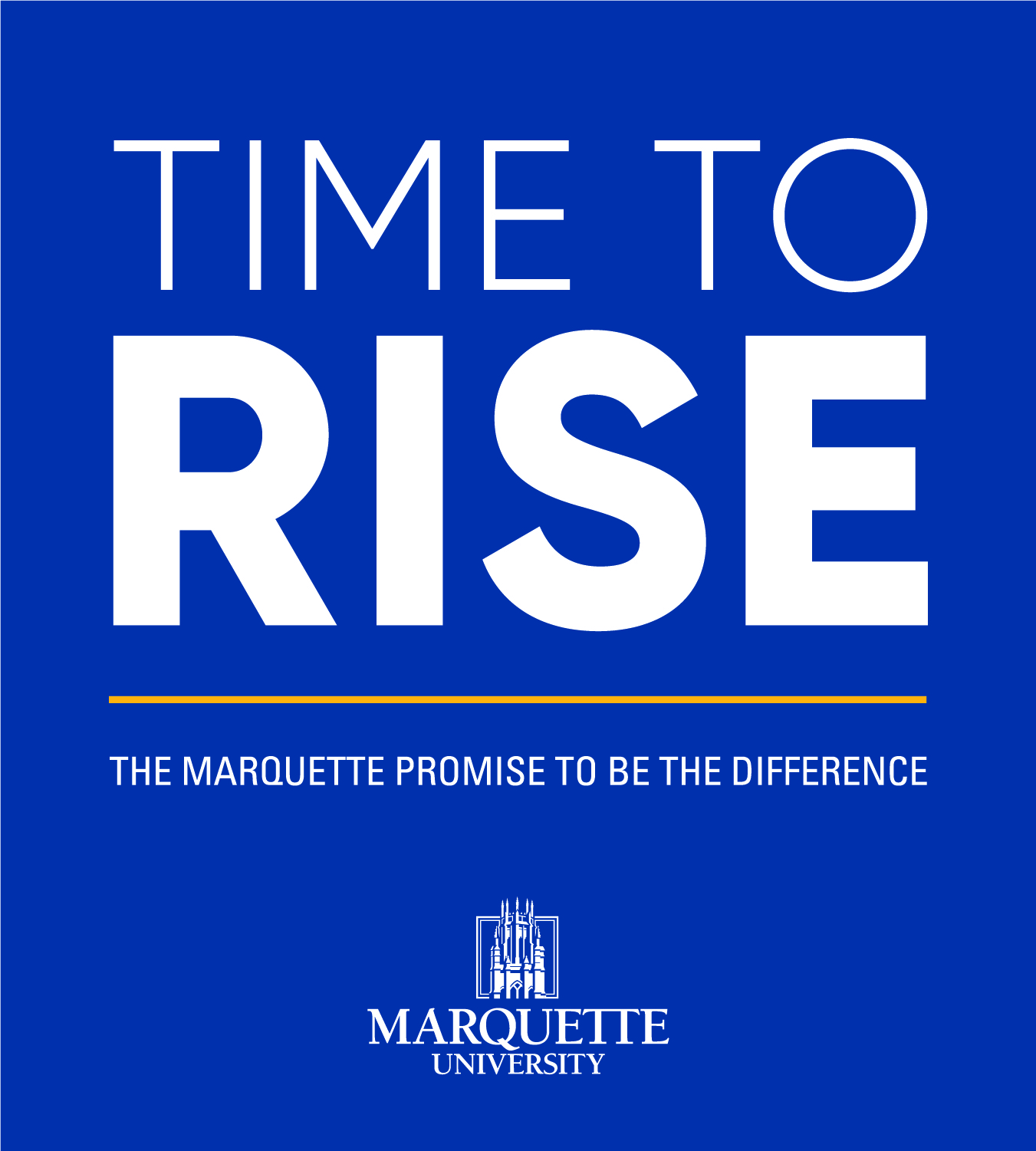 Apr 8th, 2021 by Marquette University
Time to Rise is largest comprehensive fundraising campaign in university history