Press Release
Republican War on Women Continues with Latest Attacks on Access to Birth Control
Representative Lisa Subeck Blasts Politically Motivated Anti-Women's Health Bills Ahead of Committee Hearing
MADISON –Today, the Assembly Health Committee will hold a public hearing on two bills introduced by Representative Andre Jacque (R-DePere) that directly attack Planned Parenthood and other providers of women's health care. The two bills could block access to needed health care for women across Wisconsin through further defunding of trusted women's health care providers.
AB 310 would take federal Title X funding from Planned Parenthood, redirecting funds to the state, and would adopt new guidelines making Planned Parenthood ineligible for this funding. In Wisconsin, Planned Parenthood has been the recipient of federal Title X funding for the last 35 years. Each year, Planned Parenthood receives $3.4 million, allowing approximately 50,000 Wisconsinites to access preventative care, cancer screening, family planning services, and STD testing and treatment.
AB 311 would change the way Medicaid reimburses family planning providers for prescription drugs, significantly reducing the payments these providers receive for contraceptives. The bill would reverse longstanding policy, resulting in diminished access to birth control for low-income and uninsured women.
"These politically motivated and mean spirited Republican bills will reduce access to women's healthcare," said Representative Lisa Subeck (D–Madison). "It is sad that Republicans in the State Legislature are so obsessed with their quest to defund Planned Parenthood that they are willing to leave women without access to critical health care."
Since Republicans gained control of the Governor's office and both houses of the Legislature, they have passed an onslaught of bills reducing access to women's health care and interfering with personal decisions women and their doctors make regarding family planning, birth control, and abortion.  This includes a 2011 decision to strip Planned Parenthood of its state Title V funding, which forced the closure of 5 women's health clinics and left women in some areas of the state with nowhere to turn for care. In 2012, Republicans stripped Planned Parenthood of Well Women Program funds, leaving thousands of women without resource and referral services related to critical cancer care. AB 310 and AB 311 are the latest politically motivated attacks in this Republican war on Wisconsin women.
"Since 2011, Republicans have engaged in an all-out war on Wisconsin women, and their motivation is clear. At the hands of legislative Republicans, women have lost ground when it comes to access to reproductive health care and the ability to make private health care decisions without intrusion from politicians," said Rep. Subeck. "Wisconsin women will be the ones who pay the price for the Republicans' obsession with defunding Planned Parenthood. These mean spirited and politically motivated bills introduced by Rep. Andre Jacque constitute yet the latest attempt by a male Republican legislator to control the lives of women and the decisions women make."
Mentioned in This Press Release
Recent Press Releases by State Rep. Lisa Subeck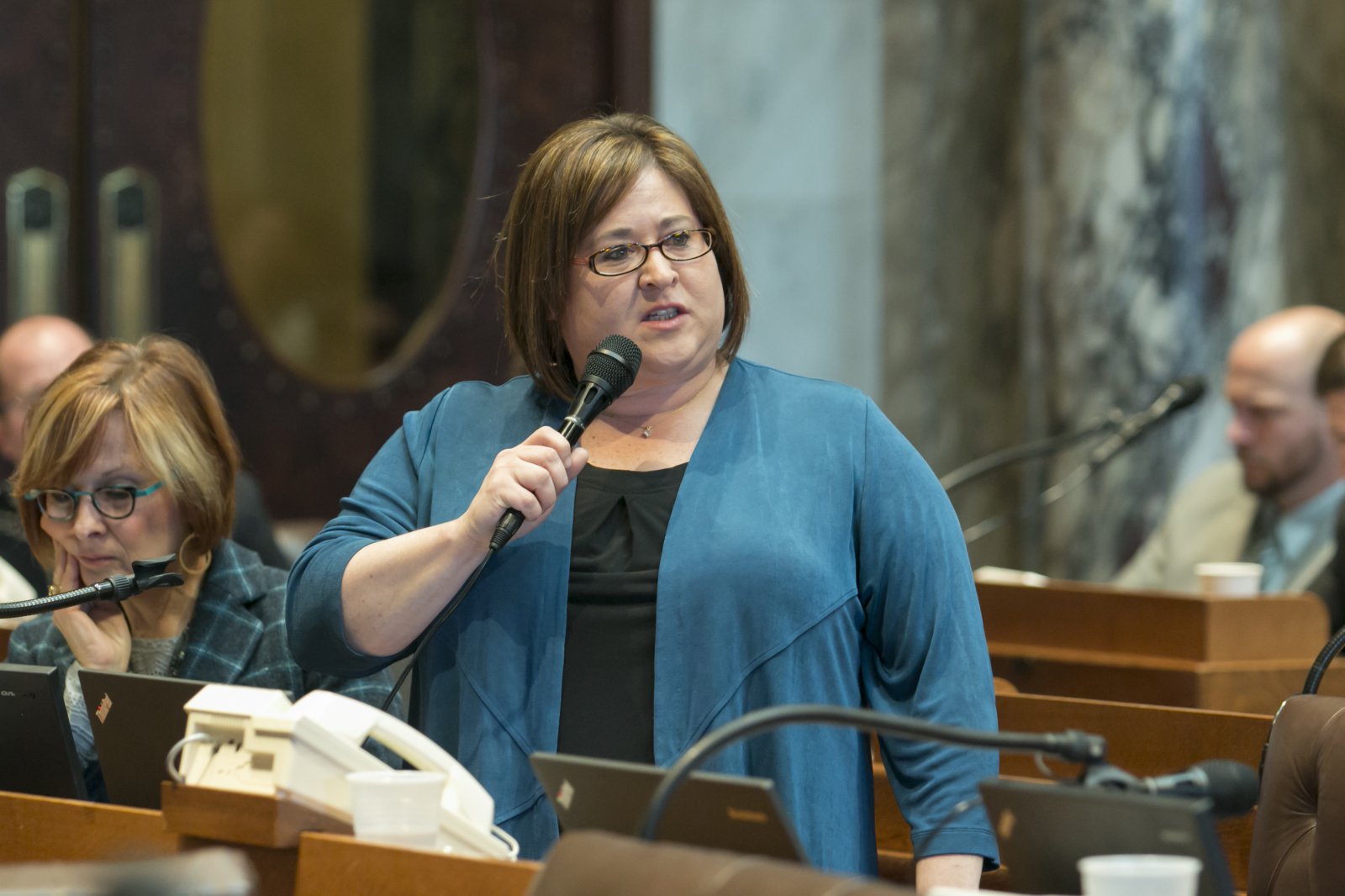 Jan 12th, 2021 by State Rep. Lisa Subeck
Democrats are ready to put people first on Wisconsin's road to recovery