Press Release
Rep Holiday Artisan Craft Fair
Sunday, December 14 • 11:00 am – 7:00 pm
November 24, 2014 – [Milwaukee] – Now celebrating its fifth year, the Rep Holiday Artisan Craft Fair is a great opportunity for the public to come and meet Rep staff, talk with them about their creative work, and take home some unique, beautiful handmade items. When Rep staff are not working on Rep projects, many of them continue to do what they love do in their free time – they make more art and craftwork. This year's fair will take place on Sunday, December 14, 2014 from 11:00 am until 7:00 pm in Gallerie M of the InterContinental Hotel, 139 E Kilbourn Ave., on the ground floor of the Milwaukee Center – just in time for the holidays!
While the majority of the work The Rep staff does during the season is in service to a design for a particular show, the Rep Holiday Artisan Craft Fair will boast an array of pieces that most fully expresses the joy that they experience from the act of creation. Expect a wide variety of unique work from hats and hand-beaded ornaments, to fine examples of graphic art, silk scarves, photography, and greeting cards.
The artists include:
Regail Blade, Housekeeping Staff – Rocking Chair Photo Frames
Pete Koenig, Production Purchaser – Photography
Amy Langenecker, Stagehand – Handmade Soap
Shannon Mann, Lead Scenic Artist – Illustration
Jef Ouwens, Tailor – Handmade Hats
Jenny Paul, Former Rep Stage Manager, Hand-beaded Ornaments
Casey Schroeter, Audience Services Manager – Graphic Art
Jenny Toutant, Education Director – Greeting Cards, Magnets, Paper crafted items
Libby Winchester, Assistant Technical Director – Knit Items and Silk Scarves
Vallea Woodbury, Artistic Intern Ensemble Member – All natural hair and body products
Properties Director Jim Guy says, "The people who produce the art and crafts for The Rep's Holiday Artisan Craft Fair come from all areas and departments of The Rep. Their work tells you a lot about who those individuals really are. The fair's popularity has grown significantly in the last four years, and this year's fair promises to offer a body of exciting original work by familiar as well as new artists and craftspeople. It's a wonderful opportunity to find a wide variety of actual one-of-a-kind holiday gifts and to meet and support the people who produce art on and off our stages."
Through the efforts of The Rep's artistic and administrative teams, the Rep Holiday Artisan Craft Fair will take place in Gallerie M of the InterContinental Hotel located in the Milwaukee Center in the heart of downtown Milwaukee. Don't miss this fun, creative event and the chance to see what Rep staff has been up to!
For more information, please call the Administrative Offices at Milwaukee Rep at 414-224-1761 or e-mail jtoutant@milwaukeerep.com or pkoenig@milwaukeerep.com.
Milwaukee Repertory Theater is a nationally-recognized company that presents compelling dramas, powerful classics, award-winning contemporary works, full-scale musicals, housed in its three unique performance venues – the Quadracci Powerhouse, Stiemke Studio and Stackner Cabaret. The Rep also produces an annual production of A Christmas Carol at the beautiful and historic Pabst Theater. Under the leadership of Artistic Director Mark Clements and Managing Director Chad Bauman, The Rep is committed to creating plays that are meaningful and relevant to the society we live in – plays that are challenging, visceral and engage the community through the issues they explore, demonstrating how a theater deeply rooted in its locality can also enjoy a richly influential and resonant national voice.
Mentioned in This Press Release
Recent Press Releases by Milwaukee Repertory Theater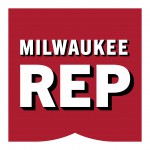 Jun 11th, 2020 by Milwaukee Repertory Theater
Through the Donald & Donna Baumgartner and The Elizabeth Quadracci Harned Family Matching Gift Double-Down for Artists Challenge