Press Release
Rep. Goyke to Lead Assembly Democrats on Criminal Justice and Public Safety
"As the Ranking Democrat on this important Committee, I pledge to work with anyone, from any party, and any part of the State, toward our shared goal of a safer and truly equal Wisconsin."
MADISON – State Representative Evan Goyke (D-Milwaukee) released the following statement announcing his appointment as Ranking Member on the State Assembly Committee on Criminal Justice and Public Safety:
"Wisconsin incarcerates African Americans at the most disproportionate rate in America – and are thus world leaders in this terrible way. Not only do we pay massively to maintain this system, it has not made our communities safer. 2015 must be a year of seismic change within our Criminal Justice System.
"I do not ignore the valuable contributions of our servants in law enforcement and welcome the opportunity to work together towards a safer Wisconsin. At the same time my community experiences disproportionate incarceration; we also experience disproportionate levels of violence. Safety is the number one concern for my community, for me and my family, and a challenge that we must meet head on. I believe we can make Milwaukee safer while still achieving the important goals of equality. I, for one, am up to the challenge.
"As the Ranking Democrat on this important Committee, I pledge to work with anyone, from any party, and any part of the State, toward our shared goal of a safer and truly equal Wisconsin."
Rep. Goyke will also serve in the 2015-2016 legislature as a member of the Assembly Committees on Constitution and Ethics, Public Benefit Reform, Agriculture, Judiciary, and Veterans.
On Monday, January 5th, Rep. Goyke will be sworn in for his second term representing the 18th Assembly District in the City of Milwaukee.
Mentioned in This Press Release
Recent Press Releases by State Rep. Evan Goyke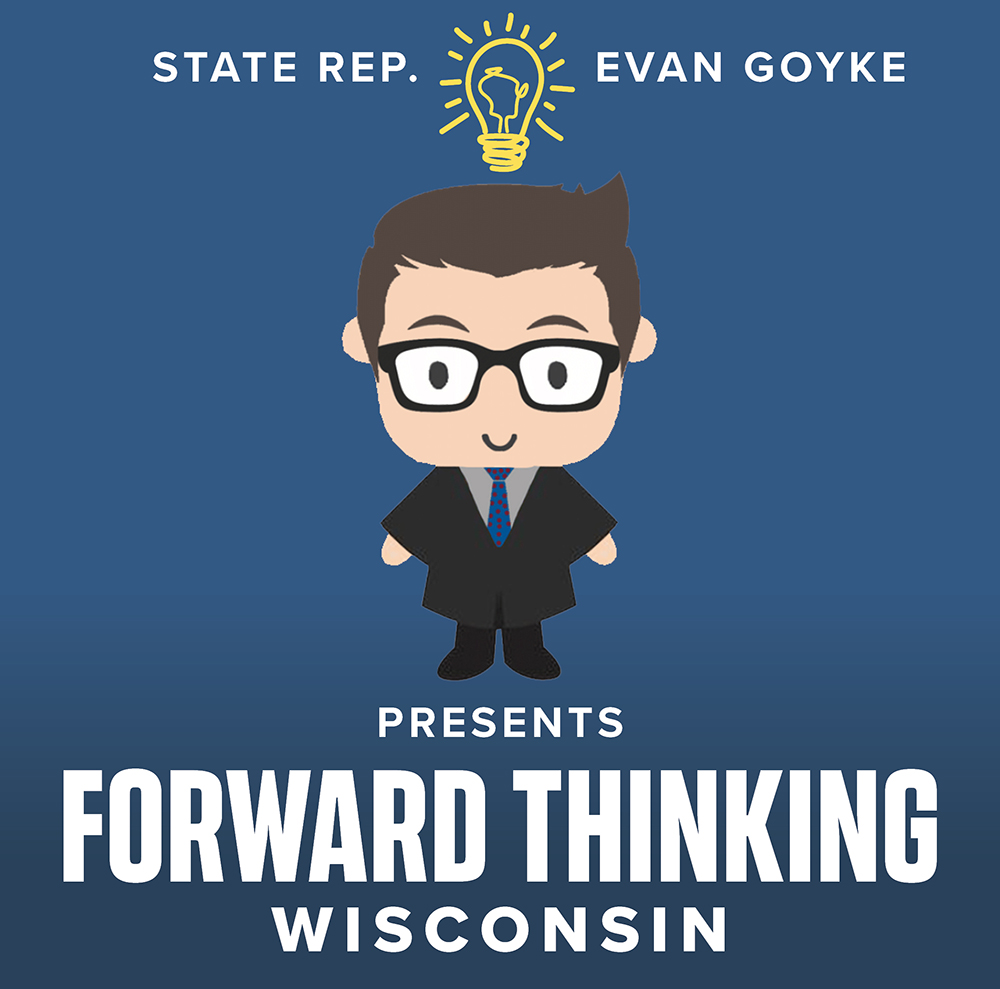 Jan 25th, 2021 by State Rep. Evan Goyke
Forward Thinking Wisconsin is a podcast and website that hosts a number of tools to help others explore and learn about state policy