Press Release
Real-Time Vehicle Information Now Available to Hop Riders
TransLoc Rider app provides real-time positioning of streetcars and next vehicle arrival estimates for all stations along the route
Milwaukee – The Hop, presented by Potawatomi Hotel & Casino, announced today the initial rollout of a new real-time solution designed to improve the rider experience for streetcar users. The TransLoc Rider service, developed by TransLoc – an industry leader in transit technology – offers a host of rider amenities including real-time positioning of all streetcars along the route, next vehicle arrival time estimates for each station, the ability to receive alerts when a vehicle is nearing a particular station and a platform for providing system alerts when service is impacted or delayed.
"We're still in the early stages of rolling out this real-time solution and will continue working to add additional amenities and monitor the system's accuracy, but given the inclement weather we're experiencing we wanted to get this asset into the hands of our riders as quickly as possible," Milwaukee Commissioner of Public Works Jeff Polenske said. "With slower conditions on the road today, riders can start tracking the streetcars now to get a better sense of arrival times."
The free TransLoc Rider app is available for iOS devices on iTunes here, or for Android devices via Google Play here. Upon launching the app, users should select "M-Line: Burns Commons to Intermodal Station" as the selected route. Vehicle location information can also be accessed via the web on either desktop or mobile platforms at thehopmke.transloc.com. Additionally, riders can access arrival information via SMS by texting HOPMKE [Station Code] to 41411 (station codes can be found by clicking on the map in the link above).
Mentioned in This Press Release
Recent Press Releases by The Hop
Nov 1st, 2019 by The Hop
Fiber network provider furthers investment in Milwaukee through streetcar partnership including a festive holiday-themed streetcar debuting this month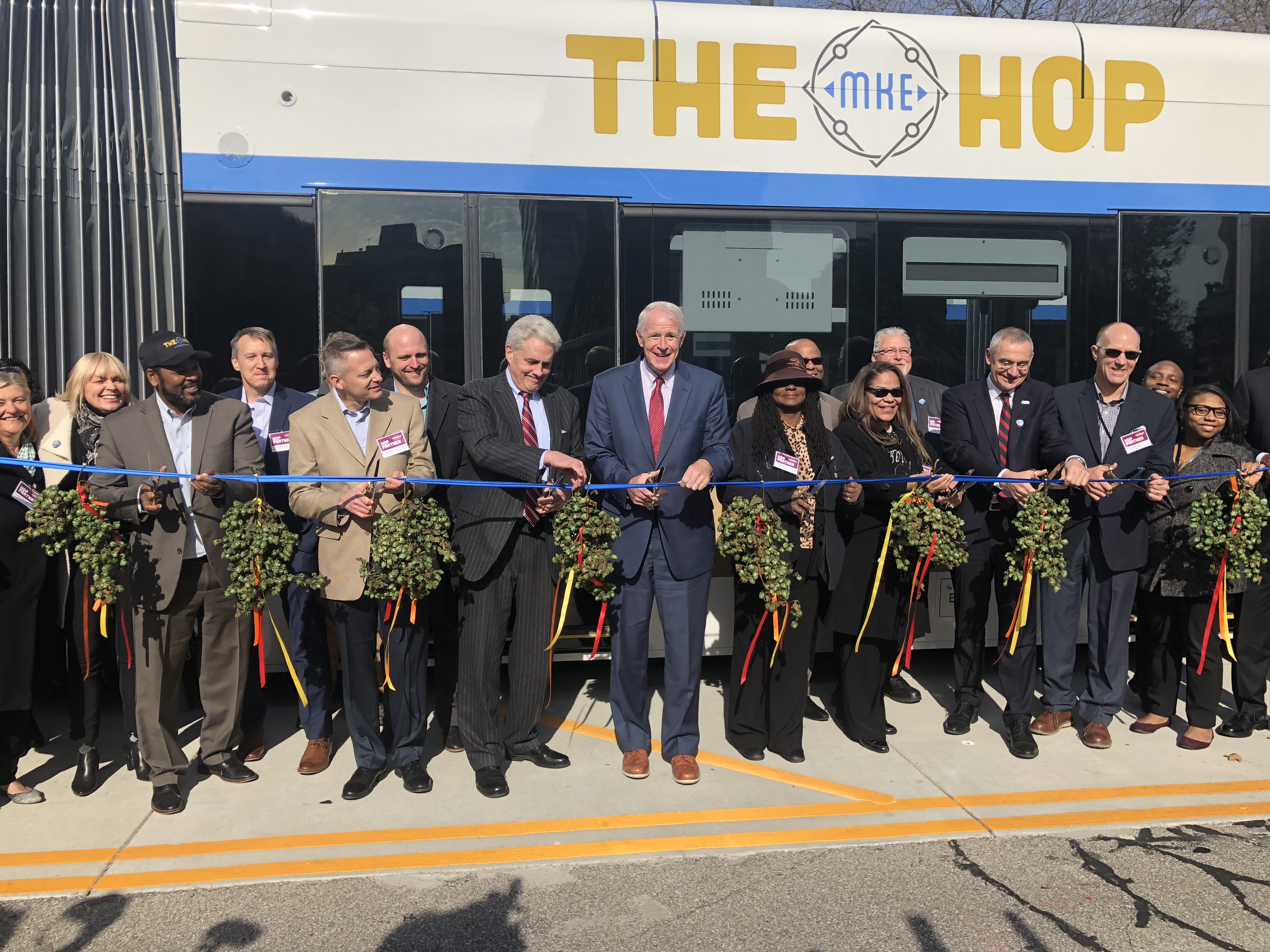 Oct 23rd, 2019 by The Hop
The Hop to celebrate its first year of service with free public event on Friday, Nov. 1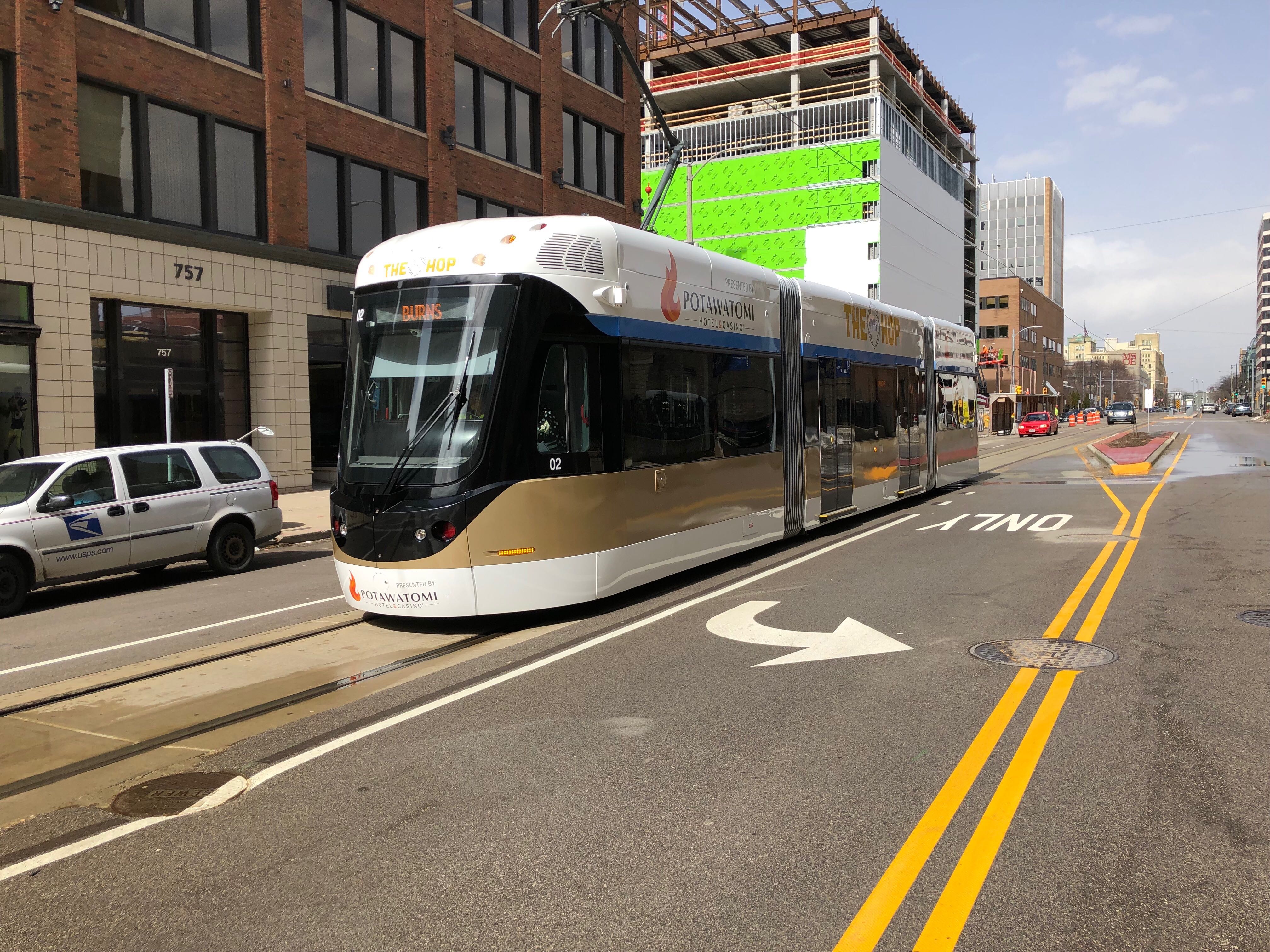 Sep 25th, 2019 by The Hop
Over 40 Doors Open sites within a few blocks of the route; Milwaukee Downtown Public Service Ambassadors to hand out Hop giveaways on the streetcar during the event