Press Release
Public Meeting in Riverwest Next Week
A joint public meeting with Alderman Nik Kovac and Alderwoman Milele A. Coggs will be held at 6 p.m. on Monday, September 23, 2013.
Dear Riverwest Neighbor,
Hope all is well. We will be hosting a neighborhood meeting with the Riverwest Neighborhood Association on Monday, September 23, 2013 from 6:00 p.m. until 7:30 p.m.
The meeting will be held at Gordon Park Pavilion located at 2828 N. Humboldt Blvd. Captain Stigler, the new captain of the Fifth District, will be in attendance to introduce himself, give a presentation on crime statistics relative to your neighborhood and answer any questions you might have.
If you have any questions, please feel free to give Alderwoman Coggs a call at (414) 286-2994 or Alderman Kovac a call at (414) 286-3765.
Hope to see you there!
Mentioned in This Press Release
Recent Press Releases by Milwaukee Common Council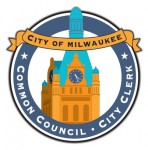 Feb 15th, 2019 by Milwaukee Common Council
From Alderman Ashanti Hamilton, Alderwoman Milele A. Coggs, Alderman Russell W. Stamper, II, Alderwoman Chantia Lewis, Alderman Khalif J. Rainey, Alderman Cavalier Johnson and Alderwoman Nikiya Dodd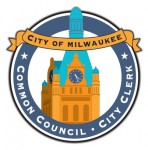 Feb 8th, 2019 by Milwaukee Common Council
From Alderman Ashanti Hamilton, Alderman Cavalier Johnson, Alderman Nik Kovac, Alderman Robert J. Bauman, Alderwoman Nikiya Dodd, Alderwoman Milele A. Coggs, Alderman Khalif J. Rainey, Alderman Robert Donovan, Alderwoman Chantia Lewis, Alderman Michael J. Murphy, Alderman Mark A. Borkowski, Alderman Jóse G. Pérez, Alderman Terry L. Witkowski, Alderman Tony Zielinski, and Alderman Russell W. Stamper, II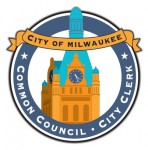 Feb 6th, 2019 by Milwaukee Common Council
From Alderman Ashanti Hamilton, Alderman Michael J. Murphy, Alderwoman Milele A. Coggs, Alderman Jóse G. Pérez, Alderman Robert Donovan, Alderman Russell W. Stamper, II, Alderwoman Chantia Lewis, Alderman Robert J. Bauman, Alderman Khalif J. Rainey, Alderman Nik Kovac, Alderwoman Nikiya Dodd, Alderman Terry L. Witkowski, Alderman Cavalier Johnson and Alderman Mark A. Borkowski