Press Release
Present Music Ensemble Member Wins Grammy
Pianist Cory Smythe Set to Perform World Premiere of John Zorn's "Novalis" with PM in Milwaukee, February 19-21
(February 9, 2015 – Milwaukee, Wis.) Present Music is thrilled to announce ensemble member and pianist Cory Smythe's Grammy win, February 8th, at the 57th Grammy Awards. He and Hilary Hahn won the award for Best Chamber/Small Ensemble for "In 27 Pieces: the Hilary Hahn Encores." This album features pieces by living composers, many of whose works have been performed by Present Music over the years, including Richter, Muhly, Higdon and Lang. This is the first time a PM ensemble member has won a Grammy.
Pianist Cory Smythe engages a broad repertoire of new, classical, and improvised music. He has performed widely, making frequent appearances with Present Music, with the International Contemporary Ensemble, and in recital with violinist Hilary Hahn. The Washington Post recently praised Smythe for "…the ferocity and finesse of his technique."
Come together for the Connecting in the Chamber as PM connects the old and the new in a series of intimate concerts at three unique locations. Experience the virtuosity of Ravel and Mozart, and the world-premiere of John Zorn's "Novalis" as performed by PM ensemble member, Grammy award winning pianist Cory Smythe. Hear the rhythmic vitality of Stravinsky, Bruce Adolphe, the surprising modernity of Gesualdo, the wild and at times serene music of Kamran Ince, the austere beauty of Harry Partch, and the reflections of Sofia Gubaidulina.
"Modern music often has a strong connection to the past," states Present Music artistic director Kevin Stalheim. "It's fascinating to see what our living composers are inspired by and hear it alongside the old stuff." Join us as we bring the past and present together in unconventional ways. (Program subject to change.)
Tickets
Single tickets ($25-80) are available at www.presentmusic.org or at (414) 271-0711.
February 19, 7:30pm
February 20, 11:00am
February 20, 7:30pm
February 21, 7:30pm
House concert (see website for location)
Anodyne Coffee Roasting Co. is located at 224 W. Bruce St. Milwaukee WI 53204. Street parking is free after 6pm.
Villa Terrace Decorative Arts Museum is located at 2220 N. Terrace Ave. Milwaukee WI 53202. 3 hour free parking is available along Terrace Ave. Metered street parking is available.
Present Music
Present Music is Milwaukee's internationally acclaimed new music ensemble. Celebrating over 30 years of new music, Present Music commissions, performs, records, and tours the music of living composers. In the past quarter century, more than 55 new works, by composers from around the world, have come into existence because of Present Music. Founded by Kevin Stalheim, Present Music works closely with many of the world's most exciting and significant composers while supporting the talents of emerging voices. It nurtures the next generation of composers through its education program, the Creation Project.Present Music is a member of the United Performing Arts Fund, which provides major financial support. This season is supported by a grant from the Wisconsin Arts Board with funds from the State of Wisconsin and the National Endowment for the Arts. Additional support provided by CAMPAC and by the generosity of foundations, corporations and individuals. PM has won the ASCAP/Chamber Music America's Adventurous Programming Award an unprecedented six times and can be heard on nine compact disk recordings on the Argo, Albany, Aoede, Northeastern, Naxos and Innova labels.
Present Music engages artists and audiences in imaginative and provocative experiences with new music through ensemble performance, education and commissioning.
This concert is sponsored by UPAF, CAMPAC, and the Wisconsin Arts Board. Media support provided by WMSE.
Mentioned in This Press Release
Recent Press Releases by Present Music
Jan 12th, 2018 by Present Music
Four fortuitous concerts, seven compositions, in four distinct venues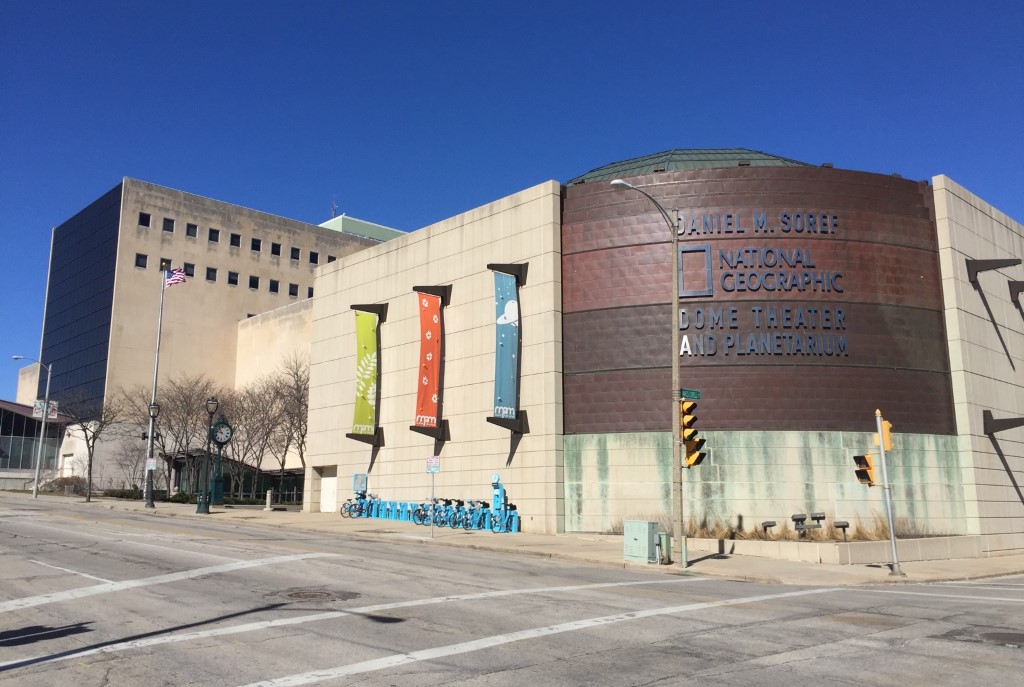 Mar 20th, 2017 by Present Music
Featuring first-ever collaboration with the Milwaukee Public Museum
Jan 12th, 2017 by Present Music
Concerts feature five musicians and 100 metronomes in three intimate venues