Press Release
PianoArts 2014 Competition and Music Festival Set For June 5-11
Twelve young artists coming to Milwaukee to compete for prizes and MSO performance opportunity
MILWAUKEE, WI (Wednesday, May 21, 2014) -lover (luv'er) n…e) a person who greatly enjoys some (specified) thing.  In Southeastern Wisconsin, rock music lovers have Summerfest in Milwaukee.  Chocolate lovers have Chocolatefest in Burlington.  And for classical music lovers… there's the PianoArts 2014 Competition and Music Festival, set for Thursday, June 5, 2014 through Wednesday, June 11, 2014 at the Wisconsin Conservatory of Music and the Marcus Center for the Performing Arts, both in Milwaukee.
PianoArts presents this challenging international piano competition that has an equal emphasis on musical performance and articulate presentation. It addresses the belief that the coming generations of musicians need to be able to both speak about and play their music convincingly in order to deepen the audience experience and, ultimately, build audiences for classical music.
Twelve semifinalists, with hometowns as far away as Taipei, Taiwan, and as near as Madison, Wisconsin, have been selected by a distinguished jury of Anthony Padilla,Associate Professor of Music/Chair, Keyboard Department at the Lawrence UniversityConservatory of Music; Aaron Wunsch, faculty member, The Juilliard School and Artistic Director, Music Mondays concert series in New York City; and Frank Weinstock,Professor Emeritus of Piano, University of Cincinnati College-Conservatory of Music.  To select the twelve semifinalists who will compete live in June, the jury listened to 40 pianists by way of 17 hours of DVD performances!
Competition Week will include six days at the Wisconsin Conservatory of Music, June 5-10, and the June 11 Finals and Awards Concert with the Milwaukee Symphony Orchestra in Uihlein Hall of the Marcus Center for the Performing Arts. The  world-renowned panel of judges includes Lydia Artymiw, University of Minnesota; Yoheved Kaplinsky, The Juilliard School, and André-Michel Schub, Manhattan School of Music and the 1981 grand prize winner of the Van Cliburn International Piano Competition.
Events open to the public at the Conservatory include a recital by Sahun Hong, returning 2012 first place winner; solo competition recitals; collaborative competition recitals;  master classes and a recital given by Lydia Artymiw, with Susan Babini, MSO principal cellist; and Robert Hanford, concertmaster of the Chicago Lyric Opera (and former MSO violinist). Events at the Marcus Center include Piano Promenades, a recital by the semifinalists that did not advance to the finals, "Inside the Music," a pre-concert session with former MSO associate concertmaster Samantha George, and the Finals and Awards Concert.
It takes a village to run a competition!  Volunteers help with staffing the event, putting together hospitality, driving contestants around, and each semifinalist, a junior jury of young pianists and the 2012 winner will be housed by a Milwaukee area family, where many lasting bounds have been created.
About PianoArts:
Based in Milwaukee, PianoArts' mission is to foster appreciation and performance of classical music by identifying and mentoring a new generation of pianists with exceptional musical and verbal communication skills and by presenting them to diverse audiences.  The highest profile event that fulfills this mission is the presentation of the biennial North American Piano Competition and Music Festival.  It is a challenging international piano competition for pianists, ages 16 through 20, that has an equal emphasis on offering support to young musicians as they build their musical careers; performing side-by-side with professional musicians, and acquiring skills in audience development. Prizes and scholarships are substantial, judges are internationally renowned, and three finalists have the opportunity to perform a full concerto with the acclaimed Milwaukee Symphony Orchestra. Additional opportunities to the finalists are fellowships to return to Milwaukee to perform and lead  PianoArts music education programs in the schools as well as for adults.
PianoArts presents school programs in the Milwaukee Public Schools, through a grant from the Milwaukee Arts Board, and, in the Waukesha School District through a grant from the Wisconsin Arts Board.  PianoArts also collaborates with the Milwaukee Symphony Orchestra to present the Wisconsin Youth Piano Competition, for pianists ages 11-15.  The next Wisconsin Competition will be held in 2015.
For more information about PianoArts, please contact (414) 255-0801 or visit www.PianoArts.org
2014 COMPETITION SEMIFINALISTS
Top row:
Sasha Bult-Ito, age 16, Fairbanks, Alaska, Interlochen Arts Academy, Chaeyoung Park, age 16, Lawrence, Kansas, home school, Aleksandra Kasman, age 19, Vestavia Hills, Alabama, University of Alabama at Birmingham
Second row: Carmen Knoll, age 16, Carlstadt, New Jersey, home school, Juilliard
Pre-College, Garrick Olsen, age 18, Madison, Wisconsin, between high school and college, Huan Li, age 16, Elmhurst, New York/China, Professional Children's School, Juilliard Pre-College.
Third row: Priscila Navarro, age 20, Lima, Peru/Fort Myers, Florida, Gulf Coast University, Tristan Teo, age 17, Canada/New York, The Juilliard School,
Stephanie Tang, age 19, Upland, California, Colburn Conservatory of Music
Fourth row: Derek Wang, age 16, Needham, Massachusetts, The Rivers School and Juilliard Pre-College, Allison Freeman, age 20, Leland, North Carolina, Oberlin Conservatory of Music, Ling-Yu Lee, age 20, Taipei, Taiwan/Ogden, Utah, Weber State University
Mentioned in This Press Release
Recent Press Releases by PianoArts
May 24th, 2018 by PianoArts
Aristo Sham Opens the PianoArts Festival on May 31
Jun 15th, 2017 by PianoArts
PianoArts concert reaches across musical and cultural boundaries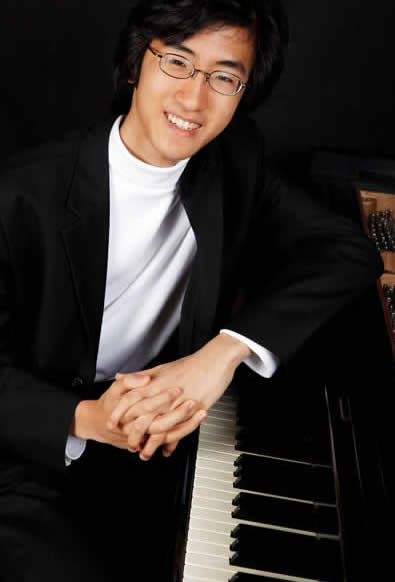 Jun 3rd, 2014 by PianoArts
Nineteen Year old pianist Sahun Hong will present a program of Chopin, Schumann and Kirchner