Press Release
Pew Research Center's Taylor goes "On the Issues" to discuss impact of changes to U.S. population demographics
Tuesday, Feb. 17, from 12:15 to 1:15 p.m. in Eckstein Hall, 1215 W. Michigan St.
MILWAUKEE – Paul Taylor, a senior fellow at Pew Research Center, will be the featured guest of an upcoming "On the Issues with Mike Gousha," Tuesday, Feb. 17, from 12:15 to 1:15 p.m. in Eckstein Hall, 1215 W. Michigan St.
Taylor is the author of The Next America: Boomers, Millennials, and the Looming Generational Showdown. His book explores the changing demographics of the United States, a nation that is getting older and more diverse, with a generation gap between baby boomers and millennials that is growing wider by the day.
In his visit to Marquette Law School, Taylor will explore how these changes are profoundly reshaping our country. Among his conclusions: Boomers and millennials are "divided by race, politics, values, religion and technology to a degree that's rare in our history."
Taylor is a former
Washington Post
reporter who covered national politics and served as a foreign correspondent. He also previously oversaw Pew's demographic, social, and generational research.
Seating is limited; registration is available online. For those who can't attend in person, a "watch now" button on the registration page will provide access to a live video stream.
Gousha, an award-winning television journalist, is the Law School's distinguished fellow in law and public policy. His "On the Issues" series of conversations with newsmakers supports Marquette Law School's commitment to serve as a modern-day public square for the city of Milwaukee, the state of Wisconsin and beyond.
Through the Marquette Law School Poll, debates featuring candidates in significant political races, public lectures by leading scholars and topical conferences — all open to the community — the Law School serves as a venue for serious civil discourse about law and public policy matters.
Mentioned in This Press Release
Recent Press Releases by Marquette University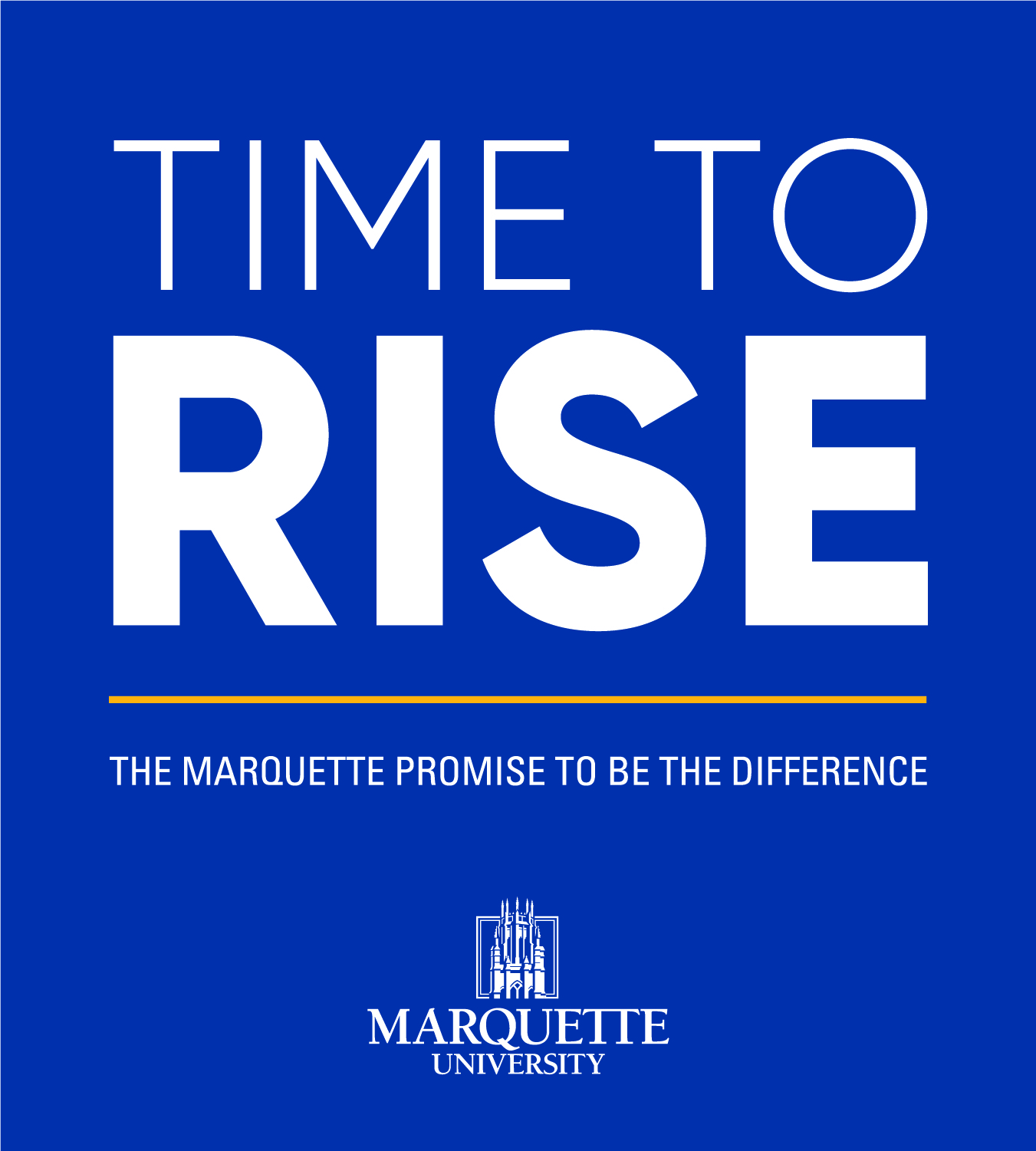 Apr 8th, 2021 by Marquette University
Time to Rise is largest comprehensive fundraising campaign in university history