Press Release
Petco Foundation to Match All Donations up to $25,000 to Wisconsin Humane Society's Virtual Pet Walk
Investment will help save more animal lives in Wisconsin through the COVID-19 crisis
Milwaukee, WI (May 18, 2020) – From May 18 to June 30, all donations to the Wisconsin Humane Society (WHS) Virtual Pet Walk will be matched up to $25,000 by the Petco Foundation to help save twice as many pet lives.
"The Petco Foundation's support during this crisis is critical, as our work for animals and families is more important than ever," said Anne Reed, president and CEO of WHS. "By matching donations to our Virtual Pet Walk up to $25,000, the Petco Foundation will be making a wonderful impact on our ability to help animals."
Instead of gathering in Veterans Park for WHS's annual Pet Walk on June 20, WHS is waiving all Pet Walk registration fees and inviting people to join them for a digital kickoff online, followed by a run or walk through their own neighborhood or on their treadmill. To register, or to make a donation to the Wisconsin Humane Society's Virtual Pet Walk with twice the impact, please visit www.petwalkmke.com. Sign up for the virtual walk and join WHS on June 20, 2020 to help save the lives of animals in need.
This grant is part of the Petco Foundation's Pledge to Save Pet Lives during this COVID-19 crisis by distributing $1M in product and cash donations and putting out a national call to implore animal lovers to take action to help save animal lives. This commitment follows the Petco Foundation's recent distribution of more than $13M to animal welfare ­organizations nationwide.
"Animal welfare organizations are facing the business impacts of COVID-19, just like many other businesses during this crisis. But when your business is saving animal lives, the consequences of a business failure are devastating," said Petco Foundation President, Susanne Kogut. "At the Petco Foundation, we will support our partner's most critical needs during this time and help mobilize the public to take action to help save animal lives. We hope this matching grant support will help Wisconsin Humane Society do just that."
The Petco Foundation is committed to supporting their animal welfare partners' most critical needs as they face the dual responsibilities of protecting human health and saving animal lives through the COVID-19 crisis to ensure that every pets gets the chance to live their best life. To learn more about the Petco Foundation's relief efforts, visit petcofoundation.org/relief.
Mentioned in This Press Release
Recent Press Releases by Wisconsin Humane Society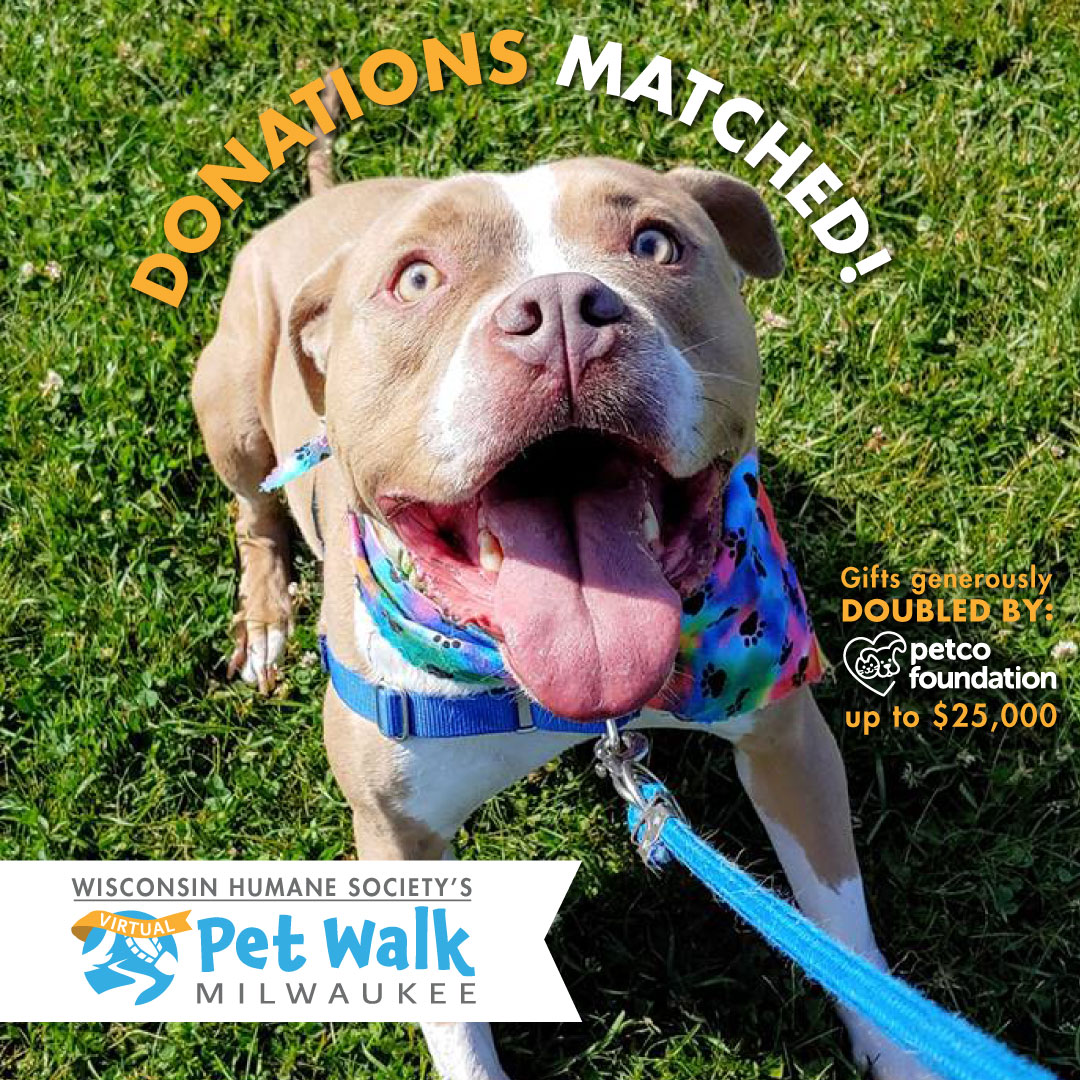 May 18th, 2020 by Wisconsin Humane Society
Investment will help save more animal lives in Wisconsin through the COVID-19 crisis