Press Release
Outdoor Estate Sale at the Historic Pabst Mansion
Saturday, June 8, 2019 9:00 a.m. – 4:00 p.m. First-ever Outdoor Estate Sale includes cookout featuring Crafty Cow MKE
Milwaukee, WI – May 20, 2019 – The historic Pabst Mansion is cleaning out their attic (and basement and kitchen too!) and holding a huge Outdoor Estate Sale on Saturday, June 8, 2019 from 9:00 a.m. – 4:00 p.m. The event will be held rain or shine immediately across the street from the Pabst Mansion at 2000 W. Wisconsin Avenue in the Pabst Mansion parking lot. Attendees will reap the benefits of the Pabst Mansion's spring cleaning and will find unique items for purchase including architectural fragments parceled from lost Milwaukee buildings, antique furniture, framed artworks, decorative objects, Christmas décor, glassware, breweriana and much more! Avid antique collectors, Milwaukee history buffs, college students and fans of estate sales will all be sure to find a treasure! Items are priced from $2 up to $1,500.
Milwaukee favorite Crafty Cow MKE, www.craftycowwi.com, will be heating up the grill from 11:00 a.m. to 3:00 p.m. A portion of the proceeds from Crafty Cow MKE sales will be donated to the Pabst Mansion.
When Pabst Mansion President Pamela Williams-Lime was asked why hold an Outdoor Estate Sale she replied, "After opening our doors as a historic home for tours 40 years ago, our focus has been to secure decorative arts furnishings and artwork that are original to the Pabst Mansion. Through the generosity of our donors and Pabst family members, many pieces have returned to the Mansion. Among the items available for sale are fine art, decorative objects and furniture that had been on display but have since been exchanged for the original pieces now on view." She added, "Other items included in the sale are a range of objects including pieces used for exhibits and items from holiday displays such as the mechanical Dickens' characters from Milwaukee's Gimbels' Christmas windows. This is also an opportunity to clean out our attic, kitchen and basement of contemporary and vintage pieces no longer in use. We thought just for fun we would also add a cookout with Crafty Cow to the event too!"
Event details: Outdoor Estate Sale at the Pabst Mansion, June 8, 2019 from 9:00 a.m. – 4:00 p.m. The event will be held rain or shine in the parking lot immediately across the street from the Pabst Mansion. Items for sale are not part of the Pabst Mansion Collection. All proceeds from sales at this event will be used to support the Pabst Mansion. All sales are final. Cash and credit cards will be accepted. Items sold at the Outdoor Estate Sale will need to be taken by the end of the sale date. Limited parking will be available at the Pabst Mansion and street parking is recommended. For more information, call 414-931-0808 or e-mail: info@pabstmansion.com.
ABOUT PABST MANSION
The Pabst Mansion, Milwaukee's most legendary residential landmark, was built by the famed brewing family between 1890 and 1892. It remains one of the largest and most expensive houses to have ever been constructed in the city. Filled with rich details executed in wood, stained glass and wrought iron, the Pabst Mansion is further enhanced by original furnishings and an exceptional collection of fine and decorative arts. Captain Frederick Pabst Mansion, Inc., a registered non-profit organization located in Milwaukee, Wisconsin, operates a vital house museum that preserves the legacy of the Pabst family and their impact on the citizens, history and culture of the Greater Milwaukee community. The Pabst Mansion is located at 2000 W. Wisconsin Avenue. For more information, please go to: www.pabstmansion.com.
Mentioned in This Press Release
Recent Press Releases by Captain Fredrick Pabst Mansion, Inc.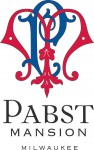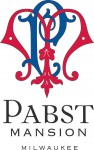 Nov 5th, 2019 by Captain Fredrick Pabst Mansion, Inc.
This year's Holiday Season brings back popular Christmas at the Pabst Mansion and Twilight Tours as well as new Paper Ornament and Cookie Decorating Workshops