Press Release
North Shore Bank Hosts Ninth Annual Race for the Hungry at Milwaukee El Rey Food Mart
Supermarket race benefits Milwaukee Christian Center food pantry
BROOKFIELD, Wis. – North Shore Bank today announced that the ninth annual Race for the Hungry event, held at El Rey Foodmart, 1320 W. Burnham St, raised more than $500 for the Milwaukee Christian Center food pantry. Race for the Hungry is an annual community event that challenges participants in a head-to-head competition to support local food pantries and win free groceries.
Two members from the Milwaukee Christian Center board of directors, Karen W. Higgens, Executive Director, and Jennifer Torres, raced through the supermarket aisles to fill the pantry's wish list. The winner received a $100 grocery gift card and the runner-up received a $50 card. North Shore Bank donated the food collected during the race to the pantry.
"In the spirit of the holiday season, this annual event gives us the opportunity to help our neighbors in need," said Alfredo Martin, area branch manager for the bank. "We encourage everyone to get involved, whether by dashing up and down supermarket aisles or by donating non-perishable food items. Together we can help make a family's holiday season a little brighter."
The race between the two selected finalists was held at 10:30 a.m. on Wednesday, Dec. 27.  All items collected during the race will feed local families in need.
North Shore Bank, headquartered in Brookfield, has assets at $1.9 billion and 46 offices throughout eastern Wisconsin and northern Illinois. Wisconsin locations are in metro Milwaukee, Ozaukee County, Racine, Kenosha, Appleton, Menasha, Green Bay and surrounding areas, Burlington, Union Grove, Muskego, and Door County. Locate a North Shore Bank office. You can also connect with the bank on Facebook, Twitter, Pinterest, and Instagram.
Mentioned in This Press Release
Recent Press Releases by North Shore Bank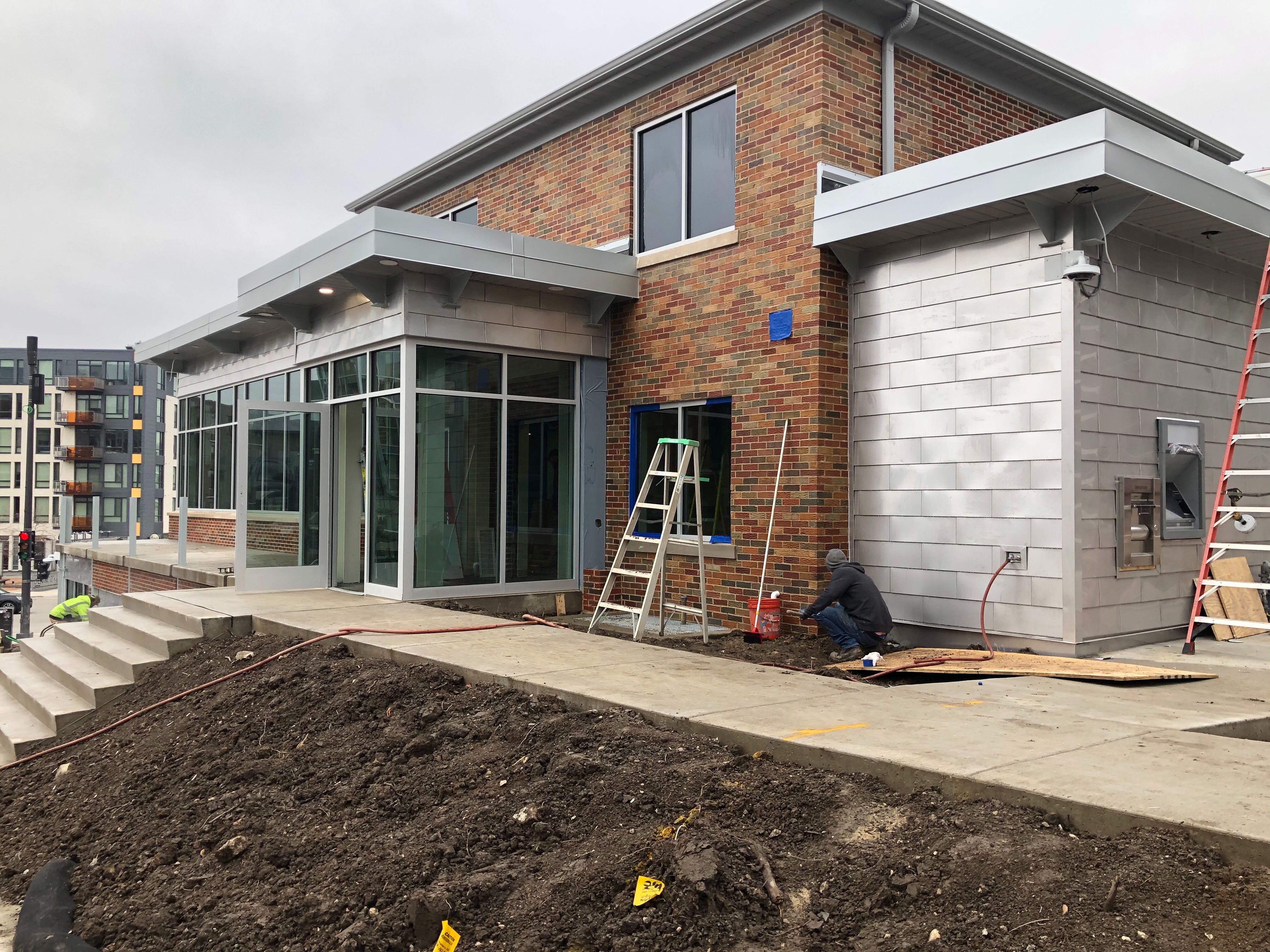 Jun 3rd, 2020 by North Shore Bank
Volunteers needed to reach goal of 3.5 million masks made and donated