Press Release
Nohl Fellowship Exhibition Opens Thursday, June 9
The 2015 Greater Milwaukee Foundation's Mary L. Nohl Fund Fellowships for individual artists exhibition
JUNE 9-JULY 31, 2016
Haggerty Museum of Art
13th & Clybourn Streets, Milwaukee, Wisconsin 53233
Hours: Monday-Saturday, 10 am to 4:30 pm; Thursday, 10 am to 8 pm; Sunday, noon to 5 pm.
Opening night reception: Thursday, June 9, 2016, 5-8 pm
Gallery talk at 6:30 pm.
NOHL EXHIBITION EVENTS
All events take place at the Haggerty Museum of Art and are free unless otherwise indicated.
Th June 23 at 6 pm: Join Jon Horvath for a reading and book launch and a tour of This Is Bliss. Informal video viewing begins at 5 pm.
Th July 14 at 6 pm: A conversation about Too Much Sea for Amateurs and the history of the Breakwater Lighthouse with artist Maggie Sasso, researcher Laura Meine, and moderator Darcie Kileen.
Th July 21, 6-8 pm Variety Night@The Watering Hole with Zach Hill and a cast of thousands.
W Oct. 26 at 7:30 pm Artists Now! talk with Maggie Sasso (ACL).
Th Oct. 27 at 6:30 pm Talks by 2016 Nohl jurors (reception begins at 6 pm).
W Nov. 16 at 7:30 pm Artists Now! talk with Jon Horvath (ACL).
OTHER LOCATIONS
ACL: UWM Arts Center Lecture Hall, 2400 E. Kenwood Blvd.
Events will be added to the web site as they are scheduled. Watch for screenings by Ben Balcom, Zach Hill and Frankie Latina at the UWM Union Cinema, future Watering Hole events, and more.
For complete information on events: marquette.edu/haggerty or (414) 288-1669.
Mentioned in This Press Release
Recent Press Releases by Lynden Sculpture Garden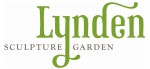 Aug 24th, 2018 by Lynden Sculpture Garden
In Im•Positioned, Buie suspends several larger-than-life figures from her Power Pose series at various heights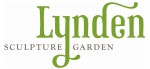 Aug 2nd, 2018 by Lynden Sculpture Garden
Admission is $9 general, $7 for students and seniors. Members and children under 6 are free.