Press Release
NEWaukee Launches New Experiential Recruiting Services
NEWaukee's new services take on the whole talent lifecycle.
Milwaukee, Wisc. Monday, October 16, 2017 – Following an extensive year of piloting new programs and services, NEWaukee officially launches a suite of new experiential recruiting services aimed at equipping municipalities, organizations, and corporations with innovative solutions for talent attraction and retention.
This burgeoning theory is defined as recruitment designed around an experience which starts with exposing prospective candidates to the reality of the work environment. NEWaukee takes these experiences one step further by creating community engagement through events and programs aimed at improving the greater Milwaukee area.
Over the years, NEWaukee has become known for its signature events and programs. What began as a simple way for people to meet their peers and explore the city they call home has evolved into a testing ground for NEWaukee to study human engagement in the past nine years. What truly makes people tick, what motivates them to take action and, most applicable to this conversation, how do they seek new employment.
"As NEWaukee has established its expertise in employer branding and experiential recruiting, we have encountered a severe disconnect between what companies say they want and what they actually do to attract and retain talent," explains Angela Damiani, CEO of NEWaukee. "People-based experiences are fickle and time consuming. Most companies are stricken with intense demands for new talent and limited budgets to try something previously unprecedented by the organization or department. But that is not enough of a reason to simply continue using the same dysfunctional strategies and tactics and expect different results."
NEWaukee's new services take on the whole talent lifecycle from developing prospective candidates, turning the recruitment process into a mutual discovery process for candidates and employers, and establishing an engagement plan that begins on day one of employment and continues throughout that employee's tenure, increasing employee retention.
Employer Branding Services
Community Events, Programs, & Projects | A customized plan that integrates a company's employer value proposition both online and in-person at the 100+ public opportunities NEWaukee hosts annually.
NEWaukee Job Network | Leverage NEWaukee's 202K+ curated network and heavily trafficked website to showcase what it means to work for you.
Experiential Recruiting Services
Milwaukee Concierge & Relocation Services | A one-on-one custom Milwaukee concierge and relocation service for executive candidates.
Make it in Milwaukee Program | A proactive approach to attracting people to Milwaukee by building an immersive 3-day experience for job shadowing and interviewing as well as community exhibition.
Engagement: Onboarding, Development, & Retention Services
ChooseMKE Program | A program designed to get new employees and interns engaged in the city by providing multiple activation points.
Employee Resource Group Development | ERGs are regularly used as engagement mechanisms for employee populations. NEWaukee designs and activates programs for companies.
Talent Accelerator | A pipeline that creates access, awareness, and opportunities for digital engineering talent that will work in southeastern Wisconsin to ensure their leadership in the digital economy.
To learn more about experiential recruiting or about how NEWaukee can service your talent needs, please visit: www.newaukee.com/services.
Mentioned in This Press Release
Recent Press Releases by Newaukee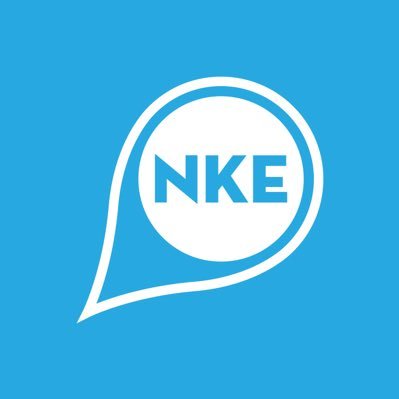 Oct 14th, 2020 by Newaukee
Tickets Available for NEWaukee's Virtual 'YPWeek' Conference on October 20 & 21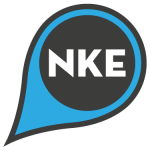 Feb 27th, 2020 by Newaukee
University Invests in NEWaukee Programming for Young Professionals