Press Release
NEWaukee and Palermo's Pizza Partner on #MKEMade Campaign
Local food manufacturer doubles down on city investments
Milwaukee, Wisc. February 6, 2017 — NEWaukee proudly announces a new project with Palermo's Pizza called #MKEMade, which showcases the frozen pizza manufacturer's deep investments in the city of Milwaukee.
The #MKEMade campaign features new and interesting programs that bring Palermo's Pizza to the Milwaukee community and also invites the public to experience different aspects of the Palermo's story and brand. A short video documentary captures these experiences and details the company's legacy and plans for the future.
"Through three generations, the Fallucca family has chosen Milwaukee as its home to live, work and invest in," explains
Nick Fallucca
, VP-Marketing and R&D. "Palermo's Pizza has come a long way since my grandparents founded the family business in 1964. Still family-run, our company continues to innovate and find new ways to support the community. We believe this partnership with NEWaukee will enhance our ability to connect with Milwaukee."
Throughout 2016, NEWaukee introduced Palermo's Pizza to a variety of audiences – including a pizza-making happy hour at Palermo Villa, multiple focus groups of targeted demographics for testing new recipes, pop-up pizza parties at local corporations and a keynote presentation by senior leadership at the Speaker Crawl hosted during Milwaukee Startup Week. Each of these experiences exposed new audiences to the Milwaukee-based company.
"NEWaukee is proud of the way Palermo's Pizza has stepped up time and time again to invest in Milwaukee," says Angela Damiani, CEO & Co-Founder of NEWaukee. "Highlighting those investments is critical to our mission of changing the way people connect to the place they call home."
The new #MKEMade documentary is now available: https://youtu.be/APkbqdrg7ZU.
For more information about #MKEMade, please visit: http://newaukee.com/mkemade/.
Palermo Villa, Inc. is one of the most recognized frozen pizza manufacturers in the United States, known for its innovation and the quality of its branded and private label products. The family-owned company was founded in 1964 and is located in Milwaukee. Palermo's growing Family of Brands includes Palermo's Pizza®, P'mos™, Screamin' Sicilian™ and Urban Pie Pizza Co.™ For more information, visit www.palermospizza.com, www.screaminsicilian.com, www.eatUPpizza.com.
NEWaukee is a social architecture firm that specializes in community-based signature experiences centered on high-profile issues of importance for cities across the country. NEWaukee also provides consumer, employer brand and talent engagement services to major employers looking to attract and retain talent necessary to grow their businesses. For more information, please visit: www.newaukee.com
Mentioned in This Press Release
Recent Press Releases by Newaukee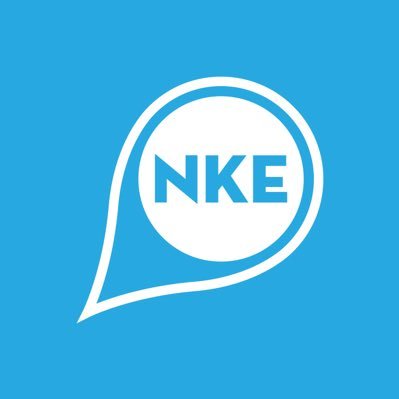 Oct 14th, 2020 by Newaukee
Tickets Available for NEWaukee's Virtual 'YPWeek' Conference on October 20 & 21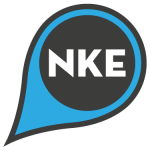 Feb 27th, 2020 by Newaukee
University Invests in NEWaukee Programming for Young Professionals