Press Release
New Report Ranks Milwaukee 15th Among 70 Major American Cities For High-Tech Transportation Options
The research demonstrates how rapid technological advances have enabled new transportation tools that make it convenient for more Americans to live full and engaged lives without owning a car.
A new report from WISPIRG Foundation and Frontier Group ranks American cities on how many new technology-enabled services and tools they have to meet transportation needs. It finds that Milwaukee ranks 15th among the nation's 70 largest cities.
The report, "The Innovative Transportation Index: The Cities Where New Technologies and Tools Can Reduce Your Need to Own a Car," compares cities based on the presence of these new technologies, including ride sourcing services like Uber and Lyft, car sharing services like Zipcar, bike share and ride sharing systems, apps for navigating public transit and hailing taxis, and virtual ticket purchasing, among others. It is the first study of its kind.
The research demonstrates how rapid technological advances have enabled new transportation tools that make it convenient for more Americans to live full and engaged lives without owning a car.
"None of these options even existed a few years ago, and the trend is just beginning," said Bruce Speight WISPIRG Director. "Technological advances are giving people new and convenient ways to get around more freely without having to own a car."
"Expanding the availability of shared-use transportation modes and other technology-enabled tools can give more Americans the freedom to live "car-free" or "car-light" lifestyles," said
Jeff Inglis
, a policy analyst at
Frontier Group
and co-author of the report. "Smartphone apps and new transportation services are making it easier for people to get where they need and want to go, while avoiding many costs associated with owning, insuring and maintaining a private vehicle."
Milwaukee was recognized for having a municipal bike share program (Bublr Bikes), peer-to-peer car-sharing, round-trip car-sharing (Zipcar).  Milwaukee has real-time transit tracking apps, but lacks virtual ticketing via a transit app and one-way car sharing (like Car2Go).
Leading the pack among the 70 cities are Austin, San Francisco and Washington, DC, which each have at least 10 of the 11 high-tech transportation options examined in the report. Milwaukee was tied for 15th with Houston, TX and Miami and Tampa, FL.
Milwaukee was among the group of 19 top cities with a combined population of 28 million that offer eight or more technology-enabled transportation services and options.  These cities with abundant choices all adopt open-data policies, which have led to the development of multi-modal apps that allow passengers to transition seamlessly through different modes of transportation. For example, switching from transit to bike share for the last mile of a commute.
Other findings from this new study:
Individually, these services and tools make a difference. But together, they are more than the sum of their parts. Someone considering riding public transit instead of driving, for instance, will want to know about complementary options for times when riding the bus or train wouldn't be convenient.
The cities in this report all host a variety of services or tools that make it easier for Americans—and Millennials especially—to lead a car-free or car-light lifestyle. Having a suite of options allows people to spontaneously choose the most convenient option for them.
There is much that cities can do to encourage more and better use of innovative transportation choices. Just because these services are new shouldn't stop officials from responsibly integrating them into their plans and policies.
"Bublr Bikes is a convenient, healthy and simple way Milwaukee residents get from A to B," said Kevin Hardman, Launch Director of Bublr Bikes. "It's only possible because of advancements in technology. We utilize data that allows us to serve even more customers in the future."
Many newer transportation options involve sharing vehicles, or sharing space in a vehicle. "The shared mobility industry is growing and evolving at an incredibly rapid pace," said Sharon Feigon, executive director of the Shared-Use Mobility Center, based in Chicago. "These innovative services not only provide riders with new transportation options but, by integrating with existing transit systems, they have the potential to offer tremendous social and economic benefits such as reducing emissions, lessening congestion and improving public access to transportation."
Even when these services provide access to a car, they still make it easier for Americans to reduce their auto dependence because a traveler does not need to pre-commit to long-term costs of ownership, repairs, insurance and parking.
"WISPIRG applauds Milwaukee and the other cities in this report for helping to bring new transportation technology choices," said Speight. "These new options will help define city life in the years to come."
The report calls on policy-makers and elected officials to explore ways to tap the potential of technology-enabled services to address transportation challenges and increase the number of people with the option to live car-free or car-light lifestyles
To read the WISPIRG Foundation report, click HERE.  To read WISPIRG Foundation's series on Wisconsin's misplaced transportation priorities and the end of America's driving boom, go here.

WISPIRG Foundation works to protect consumers and promote good government. We investigate problems, craft solutions, educate the public, and offer meaningful opportunities for civic participation. www.wispirgfoundation.org.
Mentioned in This Press Release
Recent Press Releases by WISPIRG Foundation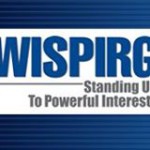 Apr 7th, 2020 by WISPIRG Foundation
Voters shouldn't have to choose between their health and democracy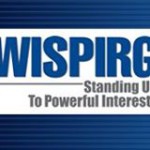 Nov 21st, 2019 by WISPIRG Foundation
Report identifies most common dangers, calls for government action