Press Release
New Director of Hospitality at Eastcastle Place in Milwaukee
Dining at Its Finest
It was his wish to reinvigorate his "spirit with meaning" that brought Carlos Matos to Eastcastle Place. The new director of hospitality for the retirement community on the East Side of Milwaukee has a long and prestigious resume, including a degree from the Culinary Institute of America and experience at the Ritz Carlton Hotel, Laredo Country Club, Doral Arrowwood Resort, and more.
"In 2011, I moved from hotels and country clubs to acute care hospitals. Most recently I was at Columbia St. Mary's. I had been a chef for many years and got burnt out. I was looking for more purpose in my work. Rather than just cooking for people who are out for dinner, I wanted to be part of a caring experience, working in a setting where people are dependent on the staff for great service and care. I really enjoy that," he said. Matos said that moving on to Eastcastle Place was a perfect fit for him. "The biggest benefit of working here is the personal connection I'm able to make with the residents. It's such a wonderful environment; everyone is so nice."
As the director of hospitality, Matos is responsible for dining services at Eastcastle Place, including developing menus, overseeing operations of dining in independent living, assisted living, memory support, and skilled care. He also ensures that cleanliness and sanitation standards are met and exceeded and hires and trains people for the department "to help make the team the best it can be."
Matos said that his priority is to take dining services at Eastcastle Place to the next level. "I want to give the residents the benefit of more fresh foods and more cooked-to-order selections. I want to inspire and refresh the passion of the team to achieve a bit more and to provide the most professional and friendly service. We want to make sure that the meals are more on trend with the market of what folks can find in the great restaurants on the East Side."
Seeking and integrating resident input is a priority for Matos. "Lots of communication will be the hallmark of what we do," he said. "I don't have preconceived ideas for huge changes. I want to hang back and listen to what the residents want."
Matos is looking forward to participating in a number of special events throughout the year, including a celebratory kick-off to Milwaukee's Polish Fest, an observance of "Bastille Day with the rest of Milwaukee, a luau, Oktoberfest and more. "We also have smaller events such as cocktail hours on the patio," he said.
"Dining is so important in a community such as Eastcastle Place. The residents have traveled and eaten at the finest dining establishments and are used to having the best.  We are committed to honoring their high standards," he said.
Eastcastle Place is a Life Plan Community located on Milwaukee's vibrant East Side. Eastcastle Place offers independent living, promoting an active and engaging lifestyle for seniors. The Health Center at Eastcastle Place offers assisted living, memory support, rehabilitation and skilled nursing services, thus providing complete continuing care for seniors. Eastcastle Place is managed by Life Care Services®. For additional information call 414-219-1398 or visit www.EastcastlePlace.com.
Mentioned in This Press Release
Recent Press Releases by Eastcastle Place
May 30th, 2018 by Eastcastle Place
The Health and Rehabilitation Center at Eastcastle provides assisted living, memory support, rehabilitation and skilled care.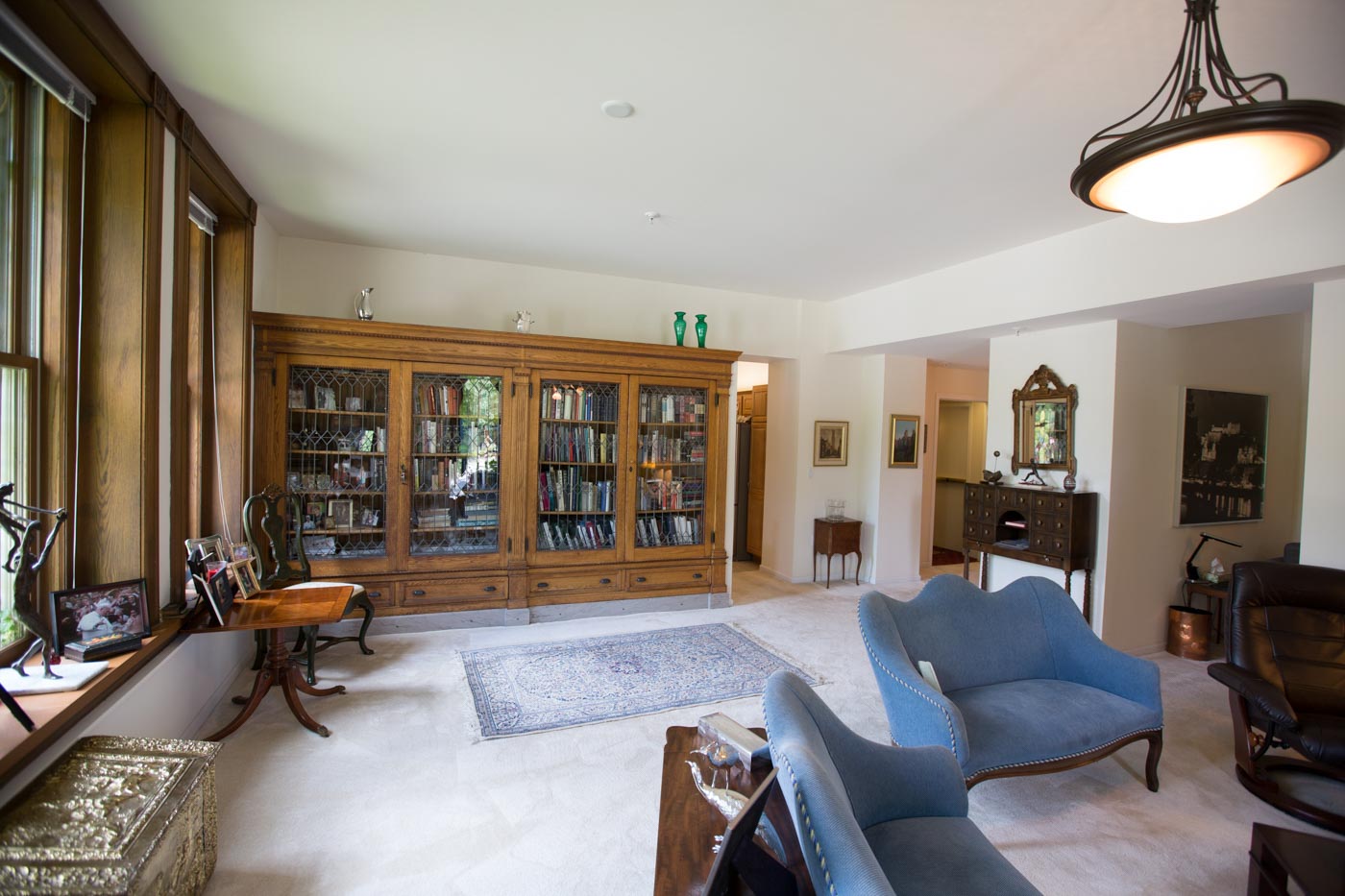 Jan 18th, 2018 by Eastcastle Place
The Doulton is a spacious one-bedroom, one-bathroom apartment home with a den, and features original woodwork, built-in leaded glass bookcases, and decorative fireplace.