Press Release
National Endowment for the Arts Supports the Concert Recording of WUTHERING HEIGHTS
Carlisle Floyd's iconic American opera will be recorded for the first time in a live concert performance through support from the NEA.
December 2, 2014 –Washington, DC— The National Endowment for the Arts (NEA) continues to support the arts and creativity to improve lives and communities in the United States. In its first fiscal year 2015 announcement, the NEA will award $29.1 million through 1,116 grants in three categories including Art Works funding for the Florentine Opera Company's Carlisle Floyd Recording Initiative.
NEA Chairman Jane Chu said,"Since coming to the NEA, I have met with many NEA grantees and have seen first-hand the positive impact they have on their communities (Chairman Jane Chu met with the arts community of Milwaukee in a Town Hall meeting hosted by MIAD and the Wisconsin Arts Board in November 2014). These new projects will continue to demonstrate the power the arts have to deepen value, build connections, and foster an atmosphere of creativity and innovation both at the community level and with individuals throughout the nation."
The NEA's Art Works grants support the creation of art that meets the highest standard of excellence, public engagement with diverse and excellent art, lifelong learning in the arts, and the strengthening of communities through the arts.  NEA funds will support phase one of the Carlisle Floyd Recording Initiative. The project features a concert performance and professional recording of "Wuthering Heights" by composer Carlisle Floyd. NEA Opera Honoree Carlisle Floyd's canon of operas is amongst the most performed by any living American opera composer, however four essential operas have never been commercially released. With the composer acting as artistic advisor, this Florentine premiere recording will feature conductor Joseph Mechavich, soprano Georgia Jarman (Cathy), baritone Kelly Markgraf (Heathcliff), soprano Heather Buck (Isabella), tenor Vale Rideout (Edgar), tenor Chad Shelton (Hindley), mezzo-soprano Susanne Mentzer (Nelly), tenor Frank Kelley (Joseph), The Florentine Opera Chorus and the Milwaukee Symphony Orchestra. The live concert recording by Soundmirror of Boston, MA will be released by the Bridge Records label.
On January 9 and 11, 2015, the Florentine continues it's tradition of highlighting American operatic classics with a premiere commercial recording project featuring Carlisle Floyd's
WUTHERING HEIGHTS at the Sharon Lynne Wilson Center in Brookfield, WI –
FO General Director William Florescu announced,
"Through the support of the NEA, this project will add to the canon of great American opera recordings–The Florentine Opera brings American Opera Composer Carlisle Floyd's operatic masterpiece to life in this concert staging of the classic English novel by Emily Brontë. Floyd's score takes you to the heart of Catherine and Heathcliff's devastating love story".  WUTHERING HEIGHTS
will be presented in concert, live on the stage of the Sharon Lynne Wilson Center with an all-star cast of Florentine favorites, and the Milwaukee Symphony Orchestra, conducted by Maestro Joseph Mechavich. Soprano Georgia Jarman (Elettra in
Idomeneo
, 2012; Marie in
La Fille du Regiment
, 2006; Giulietta in
I Capuleti e i Montecchi
, 2008; Gilda in
Rigoletto
, 2010) sings the role of Catherine with baritone Kelly Markgraf as Heathcliff. Soprano Heather Buck (Valencienne in
The Merry Widow
, 2007; Queen of the Night in The
Magic Flute
, 2009; and Lulu Baines in
Elmer Gantry
, 2010) returns to the Florentine as Isabel, while tenor Vale Rideout (Frank Shallard in
Elmer Gantry
, 2010 ; Igneo in
Rìo de Sangre
, 2010) returns as her brother, Edgar. Tenor Chad Shelton makes his Florentine debut as Hindley. Acclaimed mezzo-soprano Susanne Mentzer makes her return to the Florentine stage as Nelly, and tenor Frank Kelley (Spoletta in
Tosca
, 2009; Eddie Fislinger in
Elmer Gantry
, 2010; Pang in
Turandot
, 2011; and Basilio in
The Marriage of Figaro
, 2013) sings the role of Joseph.
TICKETS
Single ticket prices begin at just $30 with 'Friday Evening' and 'Sunday Matinee' season ticket packages from $78-$318. 'Flex Packages' are also available (allowing you to choose the dates and times that work best for you). New subscription and ticket sales are currently available.  For more information on ordering ticket packages visit www.florentineopera.org or call (414) 291-5700 ext. 224 or 1-800-32 OPERA.
PERFORMANCE / EVENT INFORMATION
WHAT:    WUTHERING HEIGHTS
By Carlisle Floyd
Performed in English with English translations projected above the stage      

WHEN:        Friday, January 9, 2015 @ 7:30 PM
Sunday, January 11, 2015 @ 2:30 PM
WHERE:    All performances are held in the Harris Theater at Sharon Lynne Wilson Center for the Arts
19805 W Capitol Dr, Brookfield, WI 53045
CAST:       
Conductor / Joseph Mechavich
Catherine / Georgia Jarman
Heathcliff / Kelly Markgraf *
Isabel / Heather Buck
Edgar / Vale Rideout
Hindley / Chad Shelton
Nelly / Susanne Mentzer
Joseph / Frank Kelley
           *denotes Florentine debut
INFORMATION / INTERVIEWS
For additional biographies or to schedule an interview, please contact Richard Clark, Director of Marketing & Communications, by telephone at 414/291.5700 ext 213, or via email at rclark@florentineopera.org.
ABOUT THE FLORENTINE OPERA COMPANY
The Florentine Opera Company's productions reflect the highest musical and theatrical standards, while supporting community and educational programs. As a leader in Wisconsin's art community and the nation's sixth-oldest opera company, the Florentine Opera seeks to establish a significant presence in the cultural, educational and civic life of the state of Wisconsin and beyond. Audiences enjoy beautiful main stage productions that include first-rate vocal artistry brought to life by established and emerging international, national and local opera stars. With a foundation of fiscal responsibility, the company continues to grow its artistic and educational programs. Through its community engagement and in-school educational programming, the Florentine provides vital arts education experiences for children, nurtures new audiences, and expands cultural horizons for the next generation. The Florentine Opera is a cornerstone member organization of the United Performing Arts Fund and receives funds from Milwaukee County the State of Wisconsin and the National Endowment for the Arts, as well as support from corporations, foundations and individuals. The Florentine Opera Company is an organizational member of OPERA America.
Mentioned in This Press Release
Recent Press Releases by Florentine Opera Company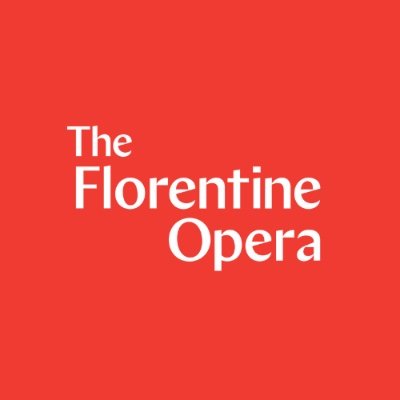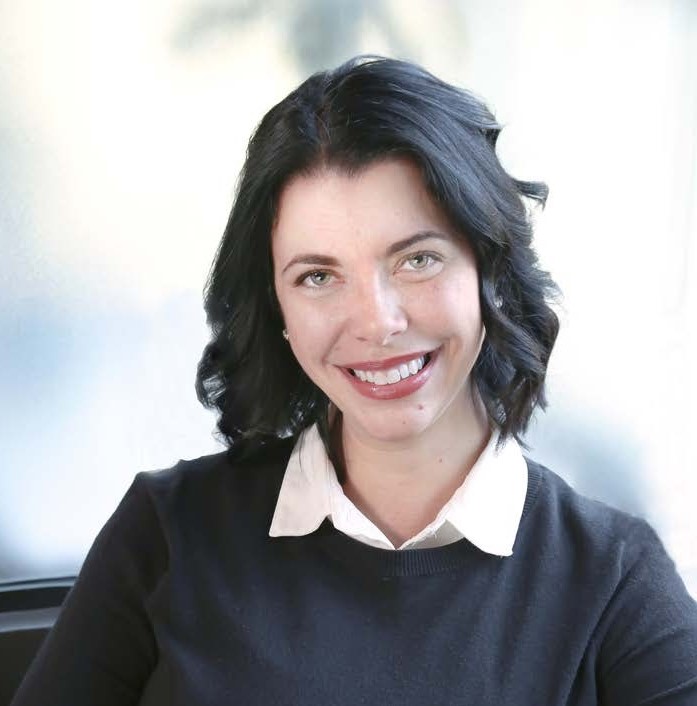 Jan 19th, 2021 by Florentine Opera Company
Hood Brings Two Decades of Integrated Marketing Experience to the Longstanding Arts Organization