Press Release
Nari Milwaukee Announces Dates for 60th Annual Spring Home Improvement Show
Show Runs February 18-20 at State Fair Park
MILWAUKEE (January 28, 2022) – Today more homeowners are choosing to make the most of their homes. They are remodeling to create work, school and entertaining spaces. They are doing home improvements for better aesthetics, functionality and comfort. For those looking to make changes or improvements to their indoor or outdoor space, the 60th annual NARI Milwaukee Spring Home Improvement Show is the place to be.
The Show runs Feb. 18 – 20 at State Fair Park in the Wisconsin Exposition Center, 8200 W. Greenfield Ave., West Allis, and is packed with qualified, trusted, local professionals who can help homeowners realize their dreams of a home that looks better, functions better and fits their lifestyle needs better.
The Show includes approximately 150 NARI Milwaukee members who provide remodeling and home improvement services and products – from design/build firms to specialized contractors for all areas of the home, including roofing, gutters, windows, doors, HVAC, electrical, painting and more.
The 2022 Spring Home Improvement Show will feature:
150 NARI Milwaukee members – Talk with trusted, local experts who are ready and willing to answer any and all questions, no matter how big or small they might be. These experts can also make recommendations and provide homeowners with guidance, solutions and creative suggestions.
2022 Hygge Living Challenge (pronounced who – ga) – Hygge comes from the Danish culture and refers to an environment of coziness and conviviality that creates a feeling of contentment or wellbeing. Stroll four different hygge living spaces designed by students from Milwaukee Area Technical College, the Milwaukee Institute of Art & Design (MIAD) and Mount Mary University.
"The Plant Doctor" Melinda Myers – Each day at 12:30 p.m., Melinda Myers will share her knowledge of all things green and growing. On Feb. 18, she'll give practical tips and advice for "Food Gardening Success: Bountiful Gardens for People with Limited Time, Space & Budget"; Feb. 19 is "Low Maintenance Gardening for Loads of Beauty & Health Benefits"; and Feb. 20 the topic turns inside to "Growing Indoor Plants to Brighten Your Home & Relieve Stress."
Color Know How – On Friday, February 18 and Saturday, February 19 at Noon, Diane Nelson, CRPM, from Diane Nelson Interiors, LLC, will share her color insight. Painting is a simple way to update a home but choosing the right color can be tricky. Learn about the color trends for 2022, how to select paint colors and how natural light and interior lighting impact the color, tone and warmth of the paint.
All About Cabinet Painting – On Friday, February 18 and Saturday, February 19 at 2:15 p.m., Mike Madson from Colorwheel Painting, LLC will share his knowledge. Professional cabinet painting can refresh and revive a kitchen, bathroom or another room of the house. See before and after pictures and learn more about the process and cost for this home improvement option.
Let the Sun Shine In – On Friday, February 18 and Saturday, February 19 at 2:45 p.m. Steve Winters join from Solatube-Brighter Concepts, Ltd. Not only does natural light add warmth to a home, it also delivers numerous health and wellness benefits. Learn about natural daylighting systems and the Federal Tax Credits that are currently available for homeowners.
Knowledge On Demand – From 3-8 p.m. each day, show visitors can easily access a variety of educational information by visiting The Park and using an interactive kiosk programmed with insight from NARI Milwaukee.
To say thank you to front-line workers and medical personnel, NARI Milwaukee is providing free admission (with I.D.) to the show. Each year, NARI offers free admission to veterans and active-duty military personnel (with I.D.) and decided to expand the offering to recognize those who have worked tirelessly this past year.
NARI Milwaukee, State Fair Park and Valley Expo Services are closely monitoring the coronavirus and, if needed, will implement applicable safety protocols as part of the show. A detailed Health and Safety Policies document is available at NARIMilwaukeehomeshow.com.
Spring Home Improvement Show Hours, Tickets & Parking
Fri., Feb. 18, 10 a.m. – 8 p.m.
Sat., Feb. 19, 10 a.m. – 8 p.m.
Sun., Feb. 20, 10 a.m. – 5 p.m.
$10 in advance (online only at NARIMilwaukeeHomeShow.com); $12 at the door; Adults 60+ are $10 at the door; children age 17 and younger, veterans and active-duty military personnel and front-line workers and medical personnel (with I.D.) are free.
$10 for parking at State Fair; ample street parking is also available
For more information on the NARI Spring Home Improvement Show or to receive a free copy of "Renovate," the 2022 consumer magazine and membership directory, visit NARImilwaukee.org or call 414-771-4071.
Mentioned in This Press Release
Recent Press Releases by NARI Milwaukee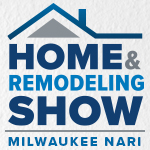 Jan 27th, 2022 by NARI Milwaukee
Show Runs February 18-20 at State Fair Park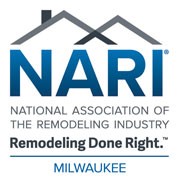 Feb 10th, 2021 by NARI Milwaukee
Front-Line Workers to Receive Free Admission