Press Release
MU prof to be inducted into National Academy of Inventors
Dr. Joseph Schimmels, assistant dean for research and professor of mechanical engineering, will receive award March 20
Dr. Joseph Schimmels, assistant dean for research and professor of mechanical engineering at Marquette University, will be included into the National Academy of Inventors on Friday, March 20.
Election to the National Academy of Inventors is a professional distinction for academic inventors, who are nominated by their peers for innovation in areas such as patents and licensing, innovative discovery and technology, significant impact on society, and support and enhancement of innovation.
Dr. Jeanne Hossenlopp, vice president for research and innovation said, "In addition to his own work, Dr. Schimmels has been instrumental in advancing and expanding the faculty research efforts within Marquette's Opus College of Engineering, as well as serving as an exceptional mentor of student innovators."
Schimmels has authored five accepted patents and has a sixth in the works. His most recent patents would help create a bionic ankle that is more responsive to users. Rather than using motors, Schimmels' design uses springs and gravity to give the prosthesis its power.
Some other patents support Schimmels' interest in developing robots that are more compliant and responsive to humans. Currently, most robots complete tasks in open and unconstrained spaces, such as in manufacturing plants. But in order for robots to adapt to changing environments, and ultimately people, Schimmels  is developing a robot joints with programmable stiffness that are more human-like. He calls the new motor a "arched-flexure variable stiffness actuator."
Marquette President Michael R. Lovell  was elected to the academy in 2014.
Mentioned in This Press Release
Recent Press Releases by Marquette University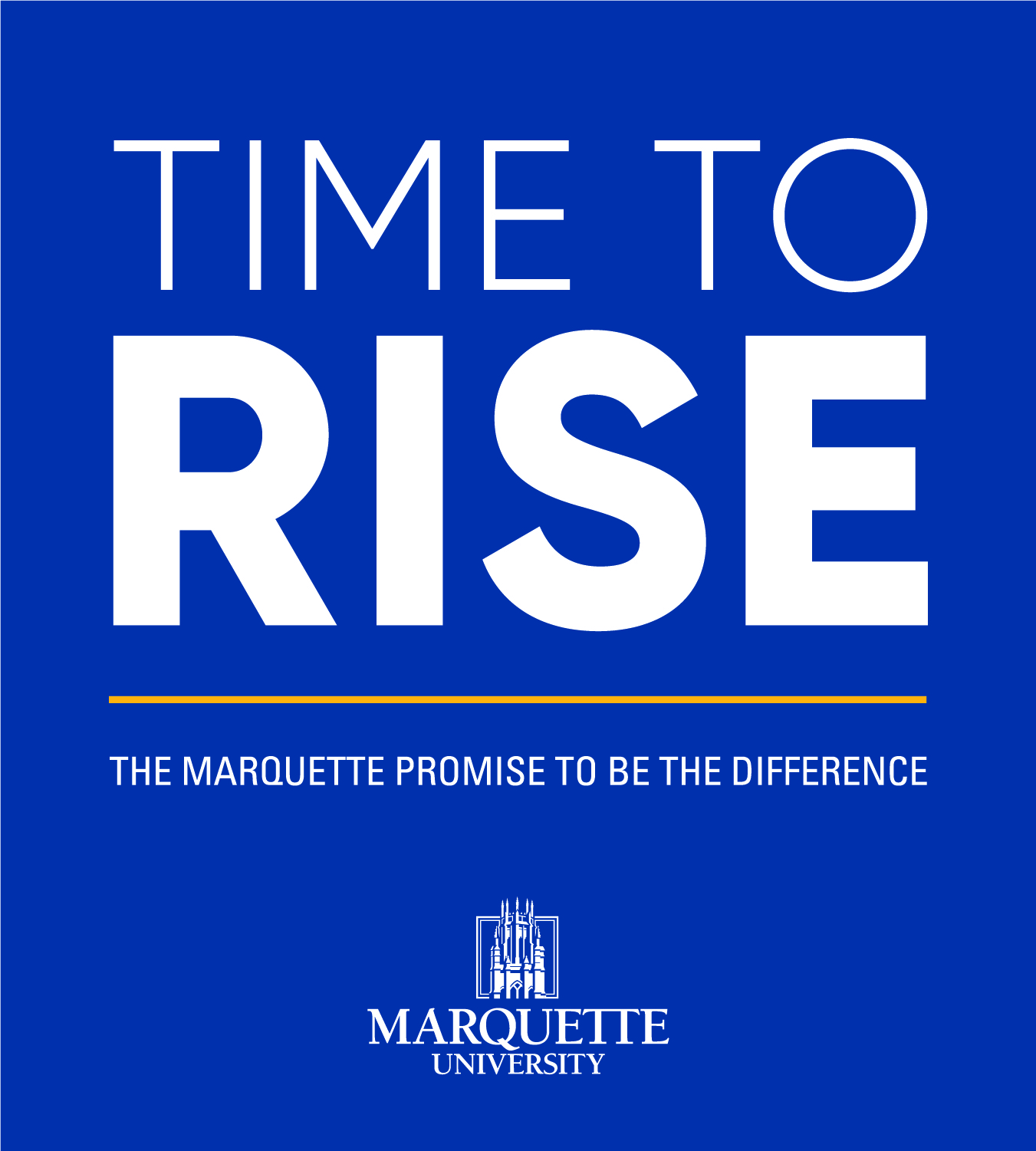 Apr 8th, 2021 by Marquette University
Time to Rise is largest comprehensive fundraising campaign in university history