Press Release
MPS Board update: Malcolm X update, budget approval, new charter school petition
At its October meeting, the Milwaukee Board of School Directors received an update on the plan for Malcolm X site, approved the final 2014-15 budget and approved a plan for a new charter school.
MILWAUKEE (October 30, 2014) – At its October meeting, the Milwaukee Board of School Directors received an update on the plan to bring a high-performing school to the Malcolm X site, approved the final 2014-15 budget including yearly fall amendments and approved a plan for a new charter school in the city.
– As discussed at the meeting, beginning in fall 2016, Malcolm X is set to be the home of MPS' Rufus King International Middle School, which offers the rigorous college preparatory International Baccalaureate programming found in MPS' top-ranked Rufus King and Ronald Reagan high schools.
The Malcolm X facility is undergoing renovation and redesign, creating room to possibly expand the school to serve more families along with a full-size gym, large auditorium, more art and music opportunities, opportunities for more foreign language offerings and modern science labs. King Middle's existing site is in a former elementary school building. The new site also helps create a true feeder pattern from King Middle and King High, ranked among the three best high schools in Wisconsin by U.S. News and World Report.
MPS intends to work with Department of City Development (DCD) to release a Request for Proposals (RFP) for the housing and retail component of the project, which will be separate from the school.
– The Board approved its final annual school operations, construction and extension fund budgets with amendments — as well as the tax levy — to accurately reflect state aid and enrollment counts that were finalized in the fall, as happens each year. The total cost of the three budgets for the 2014-15 school year – which exclude grant dollars awarded to the district – is down $4.2 million from 2013-14.
The cost of the Milwaukee voucher program (MPCP) to Milwaukee taxpayers, by contrast, grew by $4.5 million. MPS is the only district in Wisconsin that is compelled to levy additional taxes to support vouchers for students attending private schools. Vouchers in every other community are fully funded by the state. If Milwaukee taxpayers were treated in the same manner as all other taxpayers across the state with regard to the voucher program, their tax bills would be $56.4 million lower.
But because Milwaukee Public Schools and Milwaukee taxpayers are treated differently than all other state taxpayers, the $4.5 million voucher tax increase drove the total local voucher cost to $56.4 million. While MPS costs were down compared to last year, the additional local voucher cost drove the overall tax levy approved by the Board up $2.8 million to $302 million, fully 18% of which will go directly to support private schools.
MPS beat its enrollment projection of 76,223 to reach 77,391 for 2014-15, bolstered by growth in key grades such as K5 and 1st grade along with an increase in suburban students attending Milwaukee Public Schools through open enrollment. Overall enrollment in MPS and overall enrollment of Milwaukee students in suburban public schools declined between 2013-14 and 2014-15, though MPS' drop of 1.4% was far below the outgoing open enrollment drop of 3.4% and the outgoing Chapter 220 drop of 9.6%. That marks the smallest year-to-year drop in enrollment over the past five years, not including the increase in enrollment between 2012-13 and 2013-14.
– The Board also approved a petition to create a new charter school in MPS beginning in the fall of 2016. Under the concept brought forward by two longtime MPS educators, the Marian Wright Edelman Community School would follow the Coalition of Community Schools model to provide a high-quality public school option in an underserved neighborhood while providing social service supports for students, families and the surrounding community. The school would start by serving K3-5th grade students and grow to serve grades K3-8.
Petition approval means that the district may move forward to enter into negotiations on a charter contract for the school and determine a location should the contract move forward.
About Milwaukee Public Schools
Milwaukee Public Schools is committed to accelerating student achievement, building positive relationships between youth and adults and cultivating leadership at all levels. The district's commitment to improvement continues to show results:
More MPS students are meeting reading standards
The MPS Class of 2014 earned $31 million in scholarships, up $7 million; and
MPS is home to 4 of the state's top 15 high schools according to U.S. News and World Report
Learn more about MPS by visiting http://mps.milwaukee.k12.wi.us/en/District/About-MPS.htm. More MPS news is available at http://mps.milwaukee.k12.wi.us/news.
Mentioned in This Press Release
Recent Press Releases by Milwaukee Public Schools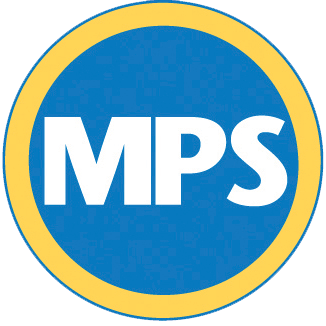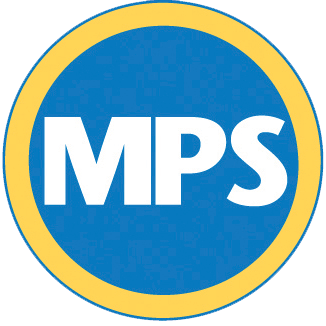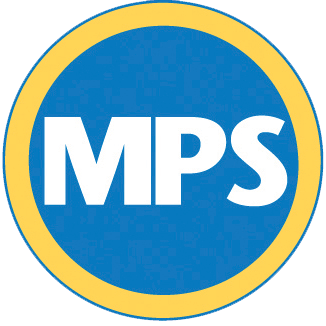 Mar 7th, 2021 by Milwaukee Public Schools
The annual event will celebrate and support families whose children have special education needs