Press Release
"Money Isn't Everything" — Working Families Party Candidates Win Big in Milwaukee; Racine Elections
Winning Shea campaign outspent by Leadership MKE PAC nearly 10-1; pulls off upset
MILWAUKEE — In a David vs. Goliath win, Steven Shea, a public educator and union activist, won the 8th District Milwaukee County Board of Supervisors seat over James Davies, whose campaign was boosted by over $130,000 from Leadership MKE, the super PAC created by Milwaukee County Executive Chris Abele. By contrast, Shea raised $14,000 but his victory was powered by an outstanding field campaign, with the candidate personally knocking on thousands of voters' doors. He even suffered a broken wrist while campaigning but recovered quickly and kept on knocking. Shea had previously pulled off a major upset by defeating incumbent David Sartori in the February 20 primary election.
"Money isn't everything. All the money spent in these races couldn't overcome voters' appetite for candidates with a bold, populist vision that puts people first," said Rebecca Lynch, political director of the Wisconsin Working Families Party. "Our candidates had winning messages about their commitment to fight for working families and advance racial and economic justice."
Other candidates endorsed by Wisconsin Working Families Party won big in elections in Milwaukee and southeastern Wisconsin. These stunning victories demonstrate the hunger for working families candidates' populist values and strength of the WFP's people-powered political operation.
Wisconsin Working Families Party also backed incumbents
Marina Dimitrijevic
,
Marcelia Nicholson
, and
Sequanna Taylor
in their re-election to the Milwaukee County Board of Supervisors. Overall, Leadership MKE spent over $500,000 to influence County Supervisor races.
"Wisconsin Working Families Party was there with me from the beginning to the end," said Steven Shea. "My victory shows that everyday people can rise up in this resistance moment to restore the power back to the people. As a public educator, I can't wait to get to work on the County Board to improve the lives of the many, not just the few."
Wisconsin Working Families Party supported Shea's campaign with mail pieces that educated voters about his positions, campaign consultation, training, and mobilizing volunteers.
In southeastern Wisconsin, the Party backed Fabi Maldonado, a leader in the new Racine-area Working Families chapter, to win the 2nd District seat on the Racine County Board in a region of growing strength for the progressive group.
WFP also supported Rebecca Dallet, who overcame Republican Party favorite — and Koch brothers and NRA-funded — Michael Screnock for a seat on the state Supreme Court, cutting into the court's conservative majority.
Moving forward, Wisconsin Working Families Party has endorsed Randy Bryce in his run for the Democratic nomination for the First District congressional seat currently held by House Speaker Paul Ryan. Bryce's campaign has caught fire, sparking rumors of Ryan's early retirement. The group is also supporting Mandela Barnes in his race for Lieutenant Governor. Together with Our Wisconsin Revolution, Working Families is running the Wisconsin's Choice campaign, which is bringing Wisconsinites together to choose a people's champion to challenge Scott Walker in the gubernatorial election.
More about the Wisconsin Working Families Party's winning candidates:
MILWAUKEE
Marcelia Nicholson — Marcelia was elected to the Milwaukee County Board of Supervisors in April 2016 and vice-chairs both the Parks, Energy and Environment Committee, and Intergovernmental Relations Committee,  and sits on the Economic and Community Development Committee. She is a member of the Milwaukee Teachers Education Association and sits on the national board for Local Progress. In her two years in office, Marcelia has sponsored on over 30 pieces of legislation, including leading on Milwaukee County's $15 Living Wage Ordinance, and co-leading Milwaukee County's Eviction Reduction Program, and Milwaukee County's Anti-Discrimination Resolution. As she begins a new term, Marcelia plans to continue her advocacy for minority women seeking entrepreneurship, prevention of human sex trafficking, and organizing for raising wages, job standards, and job growth for inner city Milwaukeeans.
Sequanna Taylor — Sequanna is a mother of four, and a parent and community specialist in Milwaukee Public Schools. First elected in 2016, she is the Vice Chair of the Health and Human Needs Committee and a member of the Finance and Audit and Personnel committees. Taylor serves on the National Education Association Board of Directors and the Milwaukee Teachers Education Association (MTEA) Executive Board and is president of the Milwaukee Educational Assistants' Association. Joined with Supervisors West and Moore-Omokunde, Taylor recently led on a successful effort to pass a resolution at the County Board calling for an end to mass incarceration and on the Wisconsin State Legislature to fund treatment and diversion programs.
Marina Dimitrijevic — Marina has been a County Supervisor since 2004 and is also the state director of the Wisconsin Working Families Party. In her 13 years on the Board of Supervisors, Dimitrijevic has authored and led on major populist legislative victories on equal rights, immigrant rights, fair housing, and measures to protect the environment.
SOUTHEASTERN WISCONSIN
Fabi Maldonado — Fabi is a field director with Wisconsin Working Families Party's Wisconsin's Choice project, which is working throughout the state to identify and elect a people's champion in the gubernatorial election. He has worked on criminal justice initiatives to decriminalize cannabis and reduce the incarceration of nonviolent offenders. Maldonado is running on a platform of tackling high incarceration rates; ending the prison pipeline; and acting as a watchdog on the Foxconn development, including creating environmental standards for the project.
The Wisconsin Working Families Party is a grassroots independent political organization that fights for Wisconsin's working families 365 days a year — working to raise the minimum wage, get big money out of politics, and advocate for racial justice.
Mentioned in This Press Release
People
:
Chris Abele
,
David Sartori
,
Fabi Maldonado
,
James Davies
,
Mandela Barnes
,
Marcelia Nicholson
,
Marina Dimitrijevic
,
Michael Screnock
,
Paul Ryan
,
Randy Bryce
,
Rebecca Lynch
,
Scott Walker
,
Sequanna Taylor
,
Steven Shea
Recent Press Releases by Wisconsin Working Families Party


Jan 31st, 2022 by Wisconsin Working Families Party
As state, federal pandemic relief stalls, WFP backs first-time candidates running to bring systemic change local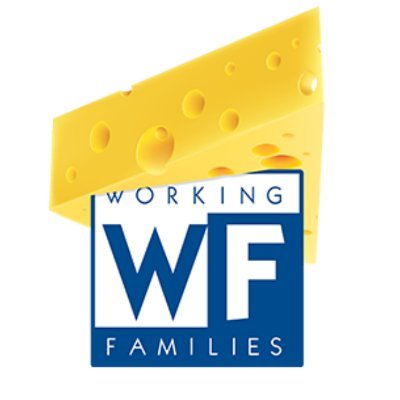 Apr 6th, 2021 by Wisconsin Working Families Party
Building on the Energy of 2020, Grassroots Political Group Helps Elect Progressive Activists, Organizers, Educators, and Public Education Graduates Across the State