Press Release
Milwaukee/NARI Home Improvement Council Announces 2015 Officers and Directors
Officers and directors for 2015.
MILWAUKEE  – The Milwaukee Chapter of the National Association of the Remodeling Industry (NARI), the area's leading home improvement and remodeling industry resource, announced the election of the following officers and directors for 2015:
Executive Officers
President: Greg Adamec – Milwaukee Millwork, Milwaukee, Wis.
Vice President: Bill Wandsnider – Wandsnider Landscape, Menomonee Falls, Wis.
Treasurer: Dan Callies, CR, UDCP – Oak Creek Plumbing, Oak Creek, Wis.
Secretary: Josh Brown – Bliffert Lumber & Fuel Co., Milwaukee, Wis.
Chairman of the Board: David Pekel, MCR, UDCP, CAPS – Pekel Construction & Remodeling, Wauwatosa, Wis.
The following individuals were elected to three year-terms to serve on the Board of Directors:
Wayne Abendschein – 1st Choice Heating & Cooling, Inc., Waukesha, Wis.
Tom Mainville, CR – Story Hill Renovations, LLC, Wauwatosa, Wis.
The newly elected board members will join the following association members who will be continuing their service on the Board of Directors:
Chris Egner, MCR, UDCP– Chris Egner Design-Build-Remodel/Four Seasons Sunrooms, New Berlin, Wis.
Bingo Emmons, CR – Creative Construction of Wisconsin, Franklin, Wis.
Susie Feia – Feia Construction, LLC, Waukesha, Wis.
Randy Miller, CR – Allrite Home & Remodeling, Inc., Milwaukee, Wis.
Milwaukee/NARI, with more than 740 members, has been promoting ethical conduct, professionalism, and sound business practices in the remodeling industry for more than 50 years. Consumers should have complete peace of mind when selecting a Milwaukee/NARI contractor for their home improvement project.
For more information or to receive a free copy of an annual membership roster listing all members, and the booklet, Milwaukee/NARI's Remodeling Guide, call 414-771-4071 or visit the association website at www.milwaukeenari.org.
Bingo Emmons
Mentioned in This Press Release
Recent Press Releases by NARI Milwaukee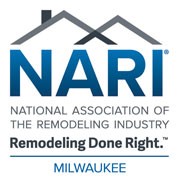 Feb 10th, 2021 by NARI Milwaukee
Front-Line Workers to Receive Free Admission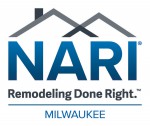 Jun 27th, 2019 by NARI Milwaukee
The NARI Milwaukee Best of Tour Award recognizes the participating remodeling contractor whose project was deemed by event judges to have the best workmanship, attention to detail, design quality, and who presented the best overall tour experience.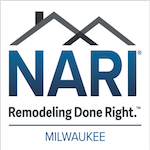 Feb 9th, 2018 by NARI Milwaukee
With a theme of "Remodeling Done Right," the Show will provide attendees with an opportunity to meet with more than 250 Milwaukee NARI member exhibitors.