Press Release
Milwaukee World Festival, Inc. Announces Entertainment Lineup for the Big Gig BBQ Presented by Meijer
The Big Gig BBQ will be held September 4, 2016 from 5:00 pm – 10:00 pm, rain or shine.
MILWAUKEE (May 20, 2016) – The entertainment lineup for the Big Gig BBQ, presented by Meijer, is complete!  Country star Chris Janson will headline the Briggs & Stratton Big Backyard with special guest Tucker Beathard, and Blues favorite Ronnie Baker Brooks will headline the South Pavilion.  The Big Gig BBQ will be held September 4, 2016 from 5:00 pm – 10:00 pm, rain or shine.   The Big Gig BBQ is also sponsored by Miller Lite and is an officially sanctioned event of the Milwaukee Rally.
Acclaimed for his spirited harmonica playing and riveting live show, Chris Janson's new single, "Holdin' Her" hit the country radio airwaves on May 12.  Closing out 2015 with a bang, Janson landed on multiple year-end lists, including Billboard's Top New Country Artist list and the New York Times Best Songs of 2015 for "Buy Me a Boat."  Joining him is Tucker Beathard, an up-and-coming country artist who, at just 20 years old, already exudes the confidence and swagger of an established artist. His latest single, "Rock On," is a huge hit on country radio.
Ronnie Baker Brooks is the son of Chicago blues legend Lonnie Brooks, but first impressions can be deceiving.  Although the son certainly pays more than a passing nod to his father's blues legacy on his third solo album, Ronnie actually exhibits an eclectic approach that takes in everything from the Stax/Volt soul classics of the mid-60's to Van Halen to archetypal Chuck Berry guitar licks.
Aside from the headliners, there will be plenty of entertainment and live music to keep patrons happy.  The South Pavilion will host two live cooking demonstrations by Biker Billy, best known for his popular syndicated public access TV show "Biker Billy Cooks with Fire," and live blues music starting at 6:00 pm.  The full entertainment schedule is as follows:
Briggs & Stratton Big Backyard:
5:00 pm: Danny Miller Band
7:00 pm: Tucker Beathard
8:30 pm: Chris Janson
South Pavilion:
5:00 pm: Cooking Demonstration by Biker Billy
6:00 pm: Chicago Blues Super Session
7:30 pm: Cooking Demonstration by Biker Billy
8:30 pm: Ronnie Baker Brooks
Additionally, nationally recognized and self-proclaimed "Grillologists," Mad Dog & Merrill, will be on site for a live taping of their "Midwest Grill'n" TV show from the grounds!  Mad Dog & Merrill travel the country performing in front of live audiences, writing cookbooks and making videos to show people how easy it is to be creative and entertain in their own backyard.
While supplies last, patrons can purchase a 2016 Big Gig BBQ Entertainment VIP Package which includes one Big Gig BBQ general admission, free parking, one admission to the south side of the Big Gig BBQ VIP Deck with a great view of the Briggs & Stratton Big Backyard stage, two complimentary drinks (beer or wine), light snacks and unlimited soda and water.
Now through May 27, tickets to the Big Gig BBQ are on sale for only $10 for general admission (normally $15) or $20 for the VIPig Pass (normally $30). The VIPig pass includes admission to the Big Gig BBQ, four (4) 2 oz. BBQ samples from any vendor, four (4) 3 oz. beer samples, free parking and a keepsake laminate and lanyard.  Parking will be available for $10 in Summerfest-owned lots. Complimentary motorcycle parking will be available on the grounds, capacity pending.  Children 10 and under are admitted free!
For event information and vendor descriptions, visit BigGigBBQ.com, or follow us on Facebook or Twitter.
Mentioned in This Press Release
Recent Press Releases by Milwaukee World Festival, Inc.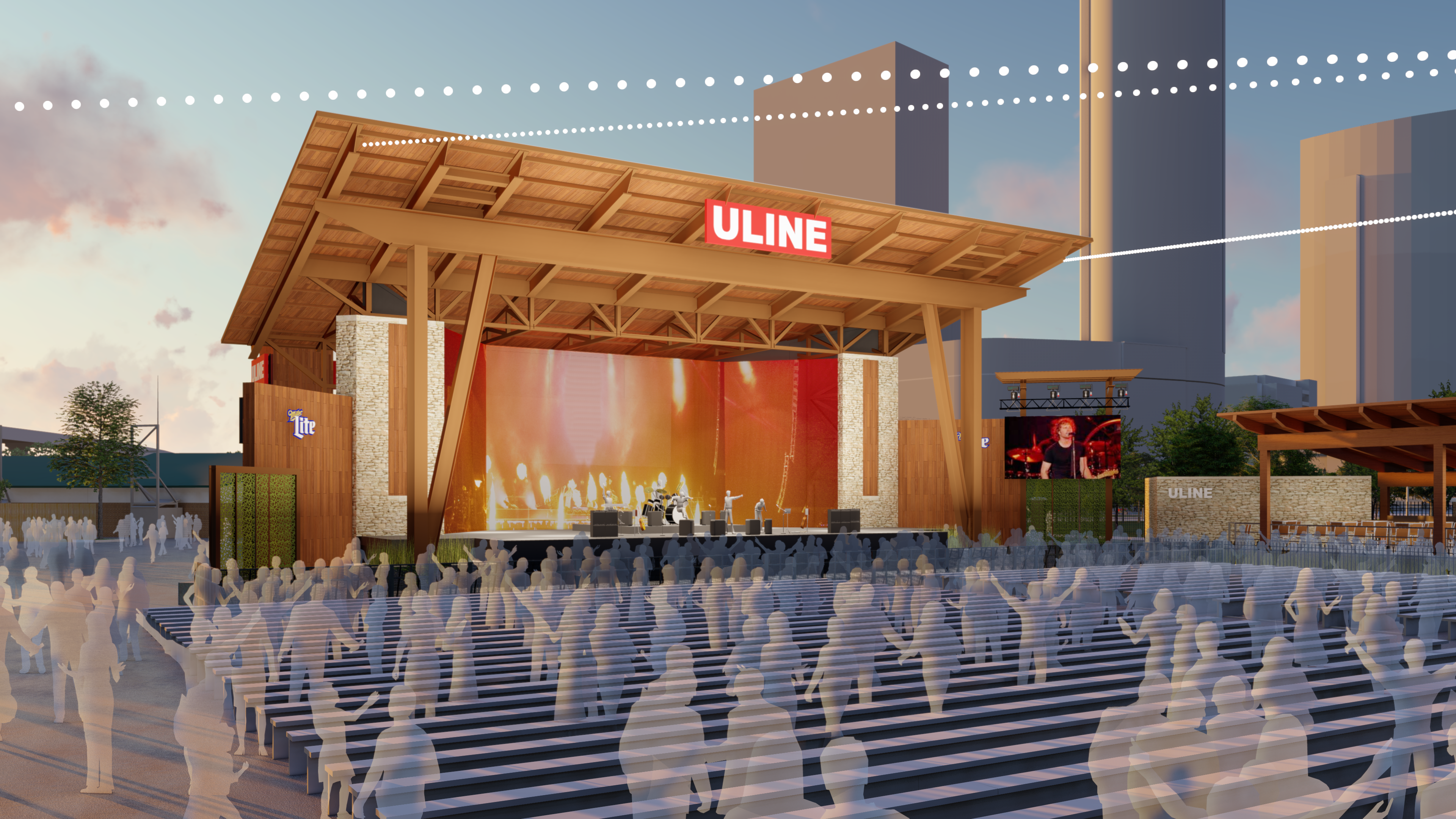 Jan 15th, 2019 by Milwaukee World Festival, Inc.
The new stage will incorporate natural materials including locally-sourced lannon stone and cedar to integrate into the area's lake-side setting.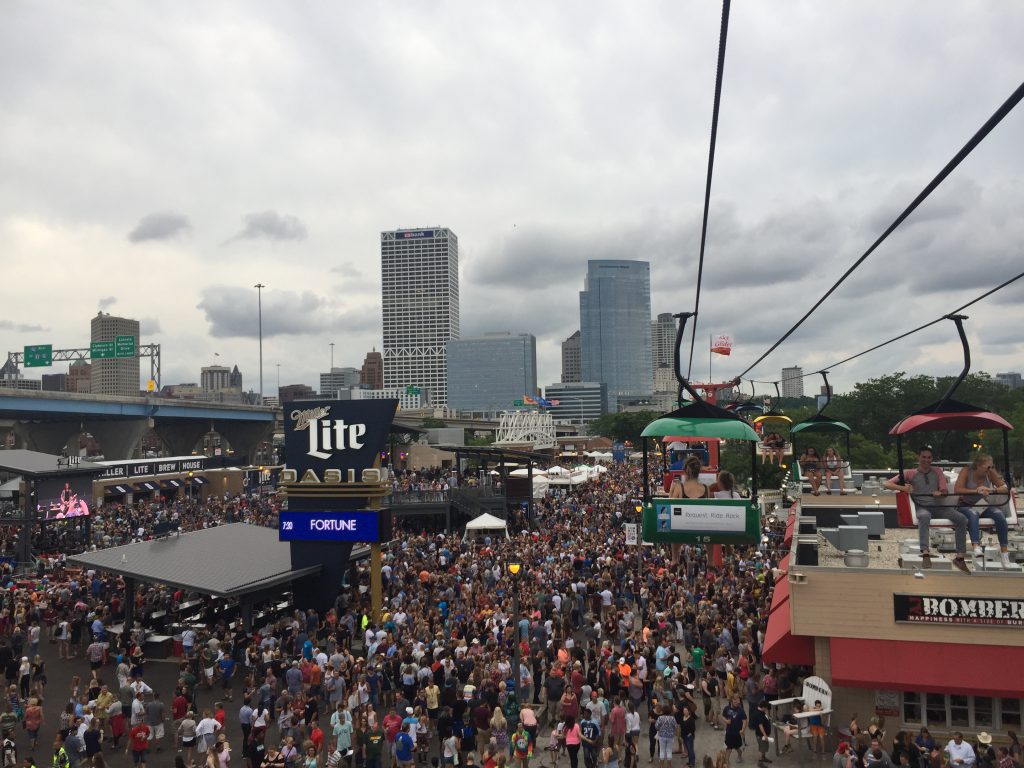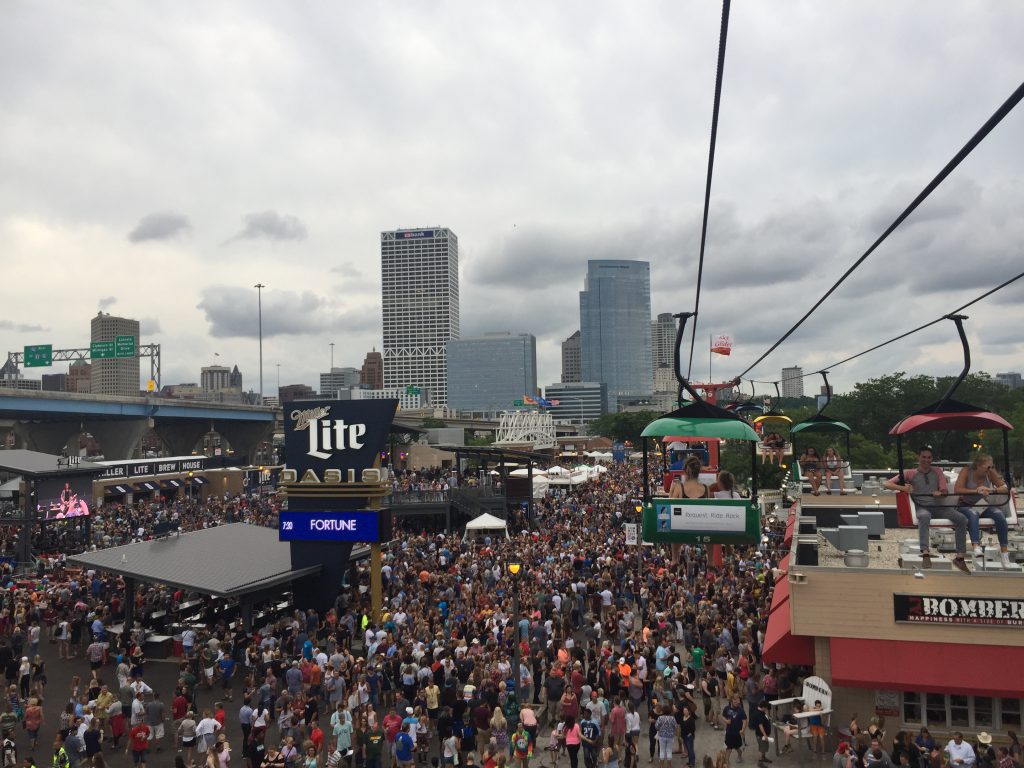 Dec 6th, 2018 by Milwaukee World Festival, Inc.
ReverbNation provides approximately 4 million artists with exciting opportunities and promotional tools to achieve their career goals.