Press Release
Milwaukee Repertory Theater Presents Wickedly Funny Recent Broadway Hit GOOD PEOPLE
January 20 – February 15, 2015
January 5, 2015 – [Milwaukee] – Milwaukee Repertory Theater continues their 2014/15 Quadracci Powerhouse Season with Pulitzer Prize-winning playwrightDavid Lindsay-Abaire'spowerful award-winning play Good People. This recent Tony-nominated Broadway hit explores complex social questions about class, luck, and escaping our roots with electric energy and razor sharp humor. The cast for Good People includes Associate Artist Laura Gordon in the title role, Milwaukee actress Tami Workentin, guest actors Bernard Balbot, Michael Elich, and Laura T. Fisher, all making their Rep debuts, and Artistic Intern Ensemble Member Jennifer Latimore. Directed by renowned director Kate Buckley, the production runs January 20 – February 15, 2015 and opens on Friday, January 23.
Called "searingly funny" by WGBH and "grandly entertaining" by Slant Magazine, Good People is set in South Boston where this month's paycheck covers last month's bills, bingo is a night on the town, and sharp-tongued single-mom Margie Walsh has just been let go from yet another job. Scrambling to make ends meet, Margie looks up an old flame, Mike, who is now a successful doctor hoping he'll help her make a fresh start in this humor-filled drama about how twists of fate determine one's path. Circumstances and money may separate Margie and Mike, but their worth as individuals is infinitely more difficult to calculate. Old wounds of the heart and the new sting of their very different socio-economic classes fuel both laughs and tears.
"Good People
looks at the disintegration of the middle class and the huge disparate cavern that's developed between the have and have-nots in American society," says Artistic Director
Mark Clements
. "But it looks at the big issues that Americans deal with on a daily basis and does so in an entertaining package.
Kate Buckley
, who hasn't been here for a few years, is directing. She's done some great work here at The Rep in the past with
Frozen
and
Glengarry Glen Ross
, so we're excited to bring her back."
Director Kate Buckley added: "David Lindsay-Abaire's Good People is complicated. It is simple. It is masterfully written. Its language, its humor, ideas, and portrayal of a portion of American life, make it an important play for our time. It has great roles for each actor, and I am very lucky to have an extremely talented cast whose performances are riveting."
The Executive Producers for Milwaukee Repertory Theater's production of Good People are John and Connie Kordsmeier. The Associate Producers for this production of Good People are Warren and Wendy Blumenthal and Catherine and Buddy Robinson. Laura Gordon's performance is sponsored by Donna and Tony Meyer. The Quadracci Powerhouse Season is sponsored by H. Richard Quadracci Ewens and Emilio Cabrera in memory of Harry and Betty Quadracci.
Good People Tickets
Tickets for Good People begin at $20.00. Single Tickets for all of Milwaukee Repertory Theater's 2014/15 productions are now on sale and can be purchased online 24/7 at www.MilwaukeeRep.com, through The Rep's Ticket Office by calling 414-224-9490, or in person at 108 E. Wells Street. Group tickets are also available for purchase by calling Group Sales Coordinator Morgan Halverson at 414-290-5340.
To learn more about The Rep or its productions, please visit www.MilwaukeeRep.com.
CAST
Bernard Balbot (Stevie Grimes) is making his Milwaukee Rep debut with Good People. Recent productions include: A Midsummer Night's Dream (Chicago Shakespeare in the Parks); The Grapes of Wrath and Philadelphia, Here I Come (Asolo Rep Theatre), and 1776 (American Conservatory Theater). Previous Chicago credits include: We Are Proud to Present . . . (Victory Gardens Theater); She Loves me (Writers Theatre); Rich and Famous (Jacklaope Theater Company); and A Christmas Carol (Drury Lane Oakbrook); as well as multiple productions with American Theater Company. Other regional credits include productions with Utah Shakespeare Festival, Pittsburgh Irish and Classical Theater, and Hangar Theater. Film: Warrior. Training: Carnegie Mellon University School of Drama and Moscow Art Theater School.
Michael Elich (Mike Dillon) recently premiered Amy Freed's, The Monster-Builder at ART in Portland, and portrayed Mark Rothko in Red at Clarence Brown Theatre in Tennessee. In 20 seasons with the Oregon Shakespeare Festival, Elich has been seen in 47 productions in roles as varied as The Pirate King in The Pirates of Penzance, Harry Van in Idiot's Delight, King John in King John, Feste in Darko Tresnjak's Twelfth Night,Harold Hill in The Music Man,Aufidius in Coriolanus,Petruchio in The Taming of the Shrew, Kodaly in She Loves Me, Buckingham in Richard III, Hotspur in Henry IV, Moe Axelrod in Awake and Sing!, and in the premieres of UNIVERSES, Party People, and The Heart of Robin Hood. Internationally he premiered David Edgar's Continental Divide at London's Barbican Theatre. A Juilliard graduate, Ellich has appeared in numerous Off-Broadway and regional theaters. TV credits include One Life to Live and Ryan's Hope.
Laura T. Fisher (Dottie Gillis) is also making her Milwaukee Rep debut with this production. Most recently, she performed the role of Mrs. Boyle in Northlight Theatre's The Mousetrap in Skokie, Illinois and the role of Greer Garfein in Theatre Wit's Seven Homeless Mammoths Wander New England in Chicago and Las Vegas. Fisher has performed at many Chicago theaters including Goodman Theatre, Chicago Shakespeare, Victory Gardens Theater, and Court Theatre. She is the recipient of Chicago's esteemed Joseph Jefferson Award and the After Dark Award, and has received an additional three Jeff Nominations for Best Supporting Actress. Regionally, she has appeared at Indiana Repertory Theatre as Hanna Jarvis in Arcadia. International performances include work in New York, London, Scotland, Bahrain, and Saudi Arabia. Film and television: Contagion and Jessica; Short: Body(s); TV: Chicago Fire. Fisher is a member of SAG-AFTRA, AEA, and is represented by Grossman Jack Talent. She lives in Chicago with husband, Don Copper, and her dog, Gladys.
Laura Gordon, (Margaret Walsh), a Milwaukee Rep Associate Artist, has appeared in nearly 80 productions at The Rep including Harvey, Noises Off, Death of a Salesman, The Lady with All the Answers, Pride and Prejudice, Enchanted April, The Crucible, Doubt, The Clean House, The Beauty Queen of Leenane, Mary Stuart,  Endgame, and Copenhagen. As a director, her credits at The Rep include Venus in Fur, Gutenberg! The Musical!, In the Next Room or the vibrator play, Speaking in Tongues, Laurel and Hardy, Almost, Maine, and I Have Before Me a Remarkable Document Given to Me by a Young Lady from Rwanda. Other directing credits include The Royal Family and Old Times (American Players Theatre);  Measure for Measure, Love's Labour's Lost and The Winter's Tale (Utah Shakespeare Festival); Richard III (Notre Dame Shakespeare); Amelia, Skin Tight and Memory House (Renaissance Theaterworks) and Red and Going to St. Ives (Forward Theater Company). Gordan is also a Lunt-Fontanne Fellow.
Jennifer Latimore, (Kate), a member of The Rep's 2014/15 Artistic Intern Ensemble, is happy to be on the Quadracci stage for a second time. Previous Milwaukee Rep credits include A Christmas Carol and The Color Purple. Latimore graduated from the University of Georgia with a BA in Theatre and an ABJ in Mass Media Arts. While at University of Georgia, her most memorable roles included Lady Macbeth in Macbeth, June in Chicago, and Sophie in Ruined. (Please note: Jennifer Latimore replaces Ericka Ratcliff who was announced earlier as playing the role of Kate.)
Tami Workentin (Jean) is delighted to be performing in her first Quadracci Powerhouse play at The Rep. Other Rep credits include A Christmas Carol and Shear Madness. She was most recently seen at Next Act Theatre as Louise in Welcome Home Jenny Sutter, directed by Rep Associate Artist Deborah Staples. Other Next Act Theatre credits include Exonerated, 7 Stories, Sideman, Mindgame, Bea's Niece, The Goodbye People, and a Christmas show with her cabaret ensemble Women Who Can't Sing. She has also worked with Renaissance Theaterworks in String of Pearls and Eleemosynary, Milwaukee Shakespeare in Twelfth Night, First Stage in Hana's Suitcase, A Christmas Story and Bridge to Terabithia. Regional work includes Goodman Theatre, Court Theatre, Organic Theatre, and Bailiwick Repertory Theater in Chicago, the inaugural season of Orlando Shakespeare Festival, Shakespeare-in-the-Park Fort Worth, Texas, and Taproot Theatre, Seattle. Her directing credits include Jeeves Intervenes, Jeeves in Bloom, Barney & Bee, Mr. Pim Passes By, and Naughty Children. She lives in Bay View with her husband, Jim Pickering, and their incredible sons, Jonah and Edan.
CREATIVE TEAM
Kate Buckley (Director) previously directed Glengarry Glen Ross and Frozen at Milwaukee Rep. In Wisconsin she has directed at American Players Theatre, Madison Repertory Theatre, and Renaissance Theaterworks. Nationally she has worked at Oregon Shakespeare Festival, Utah Shakespeare Festival, Goodman Theatre, Northlight Theatre, Chicago Shakespeare Theatre, and Writers Theatre. She is a company member at Clarence Brown Theatre and will be directing The 39 Steps in the fall. A founding member of Chicago Shakespeare Theatre, she then served as the Artistic Director of Next Theatre in Evanston, Illinois. While there, she received four Best Director nominations from the Joseph Jefferson Committee, and her productions have won four consecutive Jefferson Awards for Best Ensemble. She has also been an adjunct faculty member at Roosevelt University, DePaul University, and Northwestern University. In 2006, she received a Distinguished Alumni Award from Aurora University. Buckley has been a Guest Lecturer on Shakespeare at universities and arts organizations nationally and abroad, working in Italy, the Czech, and Slovak Republics. She has received a Research and Creative Achievement Award from the University of Tennessee, where currently, she is an Associate Professor of Theatre.
Kevin Depinet (Scenic Designer) is delighted to be working at Milwaukee Repertory Theater again where he last designed To Kill a Mockingbird. His designs have been seen at Steppenwolf Theatre Company, Goodman Theatre, Chicago Shakespeare, The Royal George Theatre, Writers Theatre, The Paramount Theatre, McCarter Theatre, The Royal National Theatre of Great Britain, Court Theatre, Cincinnati Playhouse in the Park, Denver Theatre Center, Arden Theatre Company, Drury Lane, Glimmerglass Opera, Yale Repertory Theatre, Indiana Repertory Theatre, American Players Theatre, Chicago Children's Theatre, Chicago Dramatists, The Marriott Theatre, and Illinois Shakespeare Festival. He also designed scenery for Michael Mann's film Public Enemies (Universal Studios). He was also the Associate Designer for the original Tony Award-winning play August: Osage County. He is an adjunct professor of design at DePaul University.
Rachel Anne Healy (Costume Designer) returns to The Rep where her previous costume designs have included: Harvey, Clybourne Park, The Diary of Anne Frank, To Kill a Mockingbird, Ten Chimneys, Death of a Salesman, The Seafarer, The Cherry Orchard, State of the Union, Endgame, Translations, and Inventing Van Gogh. Based in Chicago, Healy's costume designs have been seen at Goodman Theatre, Steppenwolf Theatre Company, Chicago Shakespeare Theatre, Writers Theatre, Chicago Children's Theatre, Court Theatre, Northlight Theatre, Drury Lane Theatre, American Theatre Company, Next Theatre, Timeline Theatre, and Remy Bumppo Theatre. Regionally, she has designed with American Players Theatre, Alliance Theatre, Arizona Theatre Company, First Stage, Delaware Theatre Company, and Long Wharf Theatre. Recent designs were seen in American Players Theatre's Romeo and Juliet, Steppenwolf Theatre's The Night Alive and Goodman Theatre's premiere of The Upstairs Concierge. Healy is also a professor at Loyola University teaching costume design and rendering techniques to theater designers.
Jason Fassl (Lighting Designer) returns to Milwaukee Repertory Theater for his 17th production as lighting designer. Favorites include: Guys On Ice (2004 – 2009); The Glass Menagerie (2007); Edward Albee's Seascape (2007); and I Just Stopped by to See the Man (2009). Over the last decade, Fassl has also designed lighting for Milwaukee Ballet, American Players Theatre, Peninsula Players Theatre, Door Shakespeare, Milwaukee Chamber Theatre, Skylight Music Theatre, Renaissance Theaterworks, Next Act Theatre, American Folklore Theatre, Forward Theatre Company, Children's Theatre of Madison, The Pearl Theatre Company, and many others. He is an Artistic Associate for First Stage. Fassl is also a member of United Scenic Artists Local #829 and the International Alliance of Theatrical Stage Employees Local #18.
Joe Cerqua (Composition/Sound Designer) is a freelance composer, producer, vocalist, and sound designer. He is thrilled to return to The Rep after composing music and sound for Venus in Fur last season. Recent projects include music and sound designs for The Miracle Worker at Clarence Brown Theatre, From Up Here, Sons of the Prophet, Or, and Good People at Forward Theatre, and Amelia at Renaissance Theaterworks. He has composed music and/or designed sound for over 200 productions in Chicago, nationally, and internationally. Other recent projects include original music and sound design for The Seagull, American Buffalo, Two Gentlemen from Verona and The Royal Family at American Players Theatre, Our Class at Remy Bumppo, Paradise Drag and Leap Year at Shakespeare and Company, American Buffalo at Kansas City Repertory Theatre and A Midsummer's Night's Dream at Indiana Repertory Theatre, among others. Steppenwolf credits include original music and sound for Homebody/ Kabul, The Fall to Earth, Wedding Band, Royal Family, Uncle Vanya, David Copperfield, and Sideman. Cerqua is the Producing Director/Composer in residence for the Cerqua Rivera Dance Theatre, a critically- acclaimed 13-piece jazz orchestra and 10-member dance company. He is also the Director of Production for the Music Department at Columbia College Chicago.
Jill Walmsley Zager (Dialect Coach) was the dialect coach for recent Rep productions of A Christmas Carol, Harvey, after all the terrible things I do, The Color Purple, and The Doyle & Debbie Show. Other Milwaukee Rep credits include: The History of Invulnerability, The Whipping Man, End of the Rainbow, Noises Off, Ragtime, A Raisin In the Sun, Clybourne Park, Sense and Sensibility, A Christmas Carol, The Diary of Anne Frank, The Mountaintop, Assassins, To Kill a Mockingbird, Lombardi, Yellowman, Ten Chimneys, The 39 Steps, My Name Is Asher Lev, Laurel and Hardy, and Cabaret. Regionally, she has worked at Chicago Shakespeare Theater, Steppenwolf Theatre Company, Lyric Opera of Chicago, Marriott Theatre in Lincolnshire, Drury Lane Water Tower, Apple Tree Theatre, Drury Lane Theatre and Conference Center, Utah Shakespeare Festival, and Milwaukee Chamber Theatre. Zager earned her Master's Degrees at Central School of Speech & Drama (London) and Northwestern University. She is married to James Zager, the Head of the Theatre Program at Carroll University.
Hannah Greene (Assistant Director) is a proud graduate of Northwestern University and Denver native, is honored to be joining Milwaukee Rep's Artistic Intern Ensemble this season. Favorite directing projects include Swan Song (a Midnight Project at the Oregon Shakespeare Festival), an original adaptation of The Wonderful Wizard of Oz, 4.48 Psychosis, The Seagull, and A Bright Room Called Day. Assisting credits include Howard Shalwitz's Stupid F***ing Bird (Woolly Mammoth Theatre Company), Heidi Stillman's The North China Lover and David Catlin's The Little Prince (Lookingglass Theatre Company), Marcia Milgrom Dodge's The King and I (Jupiter Maltz Theatre, SDCF Observership Program) and Amanda Dehnert's Into the Woods (Oregon Shakespeare Festival, FAIR Program). She has also worked with The Hypocrites, Buzz22 Chicago, Theatre Zarko, and Steppenwolf's Garage Rep.

Rebecca Lindsey (Stage Manager) returns to The Rep after recently assistant stage managing this year's production of A Christmas Carol. Since completing her stage management internship at Milwaukee Rep in 2006, favorite shows have included A Christmas Carol, last year's production of An Iliad, and Next to Normal (2011/12 Season). Lindsey spends her time away from Milwaukee as a Stage Manager and Core Tech company member at American Players Theatre, where she has enjoyed eight seasons. Recent favorite stage management credits there include The Doctor's Dilemma, The Year of Magical Thinking, The Two Gentleman of Verona, and, elsewhere, The Wiz with Arkansas Repertory Theatre and three seasons touring with the Utah Shakespeare Festival.
Jennifer Lynn Anderson (Assistant Stage Manager) is excited to return to The Rep for the 2014/15 season. Previous Rep credits include: The Color Purple, An Iliad, End of the Rainbow, Noises Off, and From My Hometown. Other credits: Guthrie Theater, Skylight Music Theatre, Tuacahn Center for the Arts, and Milwaukee Chamber Theatre. Coming up next: Lettice and Lovage at Renaissance Theaterworks. She is a proud member of Actors' Equity.
Audra Kuchling is the Stage Management Intern for this production.
PLAYWRIGHT BIOGRAPHY
David Lindsay-Abaire (Playwright) is a Pulitzer Prize-winning playwright, screenwriter, lyricist, and librettist. Good People, his most recent play, premiered on Broadway in 2011, and was awarded the New York Drama Critics Circle Award for Best Play, The Horton Foote Prize, The Edgerton Foundation New American Play Award, and two Tony nominations. TCG named Mr. Lindsay-Abaire as the most produced playwright in America for the 2012/13 season, and Good People as the most produced play. His previous play, Rabbit Hole, received the Pulitzer Prize for Drama, five Tony nominations, and the Spirit of America Award. He also wrote the book and lyrics for Shrek the Musical, which was nominated for eight Tonys, four Oliviers, a Grammy, and earned Mr. Lindsay-Abaire the Ed Kleban Award as America's most promising musical theatre lyricist. Mr. Lindsay-Abaire's other plays include Fuddy Meers, Kimberly Akimbo, Wonder of the World, and A Devil Inside, among others. In addition to his work in theatre, Mr. Lindsay-Abaire's screen credits include his film adaptation of Rabbit Hole (starring Nicole Kidman – Oscar Nomination), Dreamworks' Rise of the Guardians, and MGM's upcoming Poltergeist reboot, among others.
Milwaukee Repertory Theater is a nationally-recognized company that presents compelling dramas, powerful classics, award-winning contemporary works, full-scale musicals, housed in its three unique performance venues – the Quadracci Powerhouse, Stiemke Studio and Stackner Cabaret. The Rep also produces an annual production of A Christmas Carol at the beautiful and historic Pabst Theater. Under the leadership of Artistic Director Mark Clements and Managing Director Chad Bauman, The Rep is committed to creating plays that are meaningful and relevant to the society we live in – plays that are challenging, visceral, and engage the community through the issues they explore, demonstrating how a theater deeply rooted in its locality can also enjoy a richly influential and resonant national voice. 
Mentioned in This Press Release
Recent Press Releases by Milwaukee Repertory Theater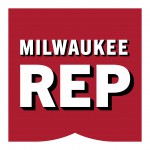 Jun 11th, 2020 by Milwaukee Repertory Theater
Through the Donald & Donna Baumgartner and The Elizabeth Quadracci Harned Family Matching Gift Double-Down for Artists Challenge