Press Release
Milwaukee Brewing Company Grand Opening Scheduled
The Milwaukee Brewing Co. Grand Opening is scheduled for September 15th, 2018, and will feature live music, timed tappings, brewery tours and an evening silent disco.
MILWAUKEE, WI – September, 6th 2018 – Milwaukee Brewing Company (MKE) is excited to announce the opening of its new destination brewery in Downtown Milwaukee. The newly built brewery in Milwaukee's Arena District at 1128 N. 9th St. will celebrate a grand opening on Saturday, September 15th at 12PM. MKE Brewing's highly anticipated state-of-the-art brewery will feature a taproom, retail space, restaurant, event space, and beer garden that will provide some of the most spectacular views of downtown Milwaukee and its surrounding area.
The Grand Opening will kick-off at 12:00 PM on Saturday, September 15th. Guests are invited to come early and enjoy free O-Gii Mosas between 11:00 AM-12:00 PM, and gather to cheers as the brewery officially opens for the first time. The day-long Grand Opening celebrations will feature local live music and timed tappings throughout the day, as well as free, walk-up mini brewery tours beginning at 1:00 PM, running every 15 minutes through 8:00 PM. Limited edition merchandise will also be available for purchase on-site, including growlers and live screen-printed shirts.
Grand Opening Ceremony – At 4:30 PM all news and media outlets are invited for a Grand Opening Ceremony taking place on the beer garden stage. Founder and CEO, Jim McCabe, alongside other key investors and business partners of the brewery, will speak and be available for questions. Guests will be invited to enjoy free beer from a ceremonial firkin and a MKE cake featuring a strawberry and Huell Melon Hop filling immediately following the ceremony.
Tours – Beginning at 1pm on the 15th, MKE will be offering free, abbreviated tours to guests every 15 minutes until 8:00 PM. This will be the first chance to experience the 9th St. version of MKE Brewing's infamous tour. As a special throw-back to the early days of MKE's tour operation, owner and founder Jim McCabe will give a tour at 12:00 PM, 1:00PM, and 2:00 PM. Sign up for Jim's tours will begin at 11:00 AM at the front desk and be offered at a first come, first serve basis. The 90 lucky individuals who get spots on Jim's tours will also receive a commemorative grand opening t-shirt.
Official tours of 9th St. will begin the following weekend, on Friday, September 21st.
Beer – In addition to timed tappings throughout the day, Milwaukee Brewing has been busy brewing a special, Grand Opening beer release called, "Ferrari Mullet IPA." Coming in around 6.0% ABV, this light color, lighter bitterness IPA is juicy, fruity and super hazy. Ferrari Mullet kegs will be tapped at 12PM on the 15th, and available by the glass all day long.
Silent Disco – At 9:00 PM the brewery will switch off the lights, and guests are welcome to participate in a MKE Brewing Silent Disco. The silent disco will feature a DJ and allow guests to choose from three "stations" of music to jam to in their headphones while sipping an MKE beer. Tickets are $10 and include headphone rental and a pour of beer upon arrival. Tickets can be purchased in advance on Milwaukee Brewing Co's website or purchased at the front desk on September 15th. The bar will remain open serving additional beer until 12:00 AM.
The fun doesn't end on Saturday! Guests are invited back for a Game Day Viewing Party cheering on the green and gold as they take on the Minnesota Vikings at 12:00 PM. The game will be on a big screen in the brewery, and beer will be available for purchase at the bar. The brewery opens at 11:00 AM and the event is BYOC (Bring Your Own Chair)!
Photos
Mentioned in This Press Release
Recent Press Releases by Milwaukee Brewing Company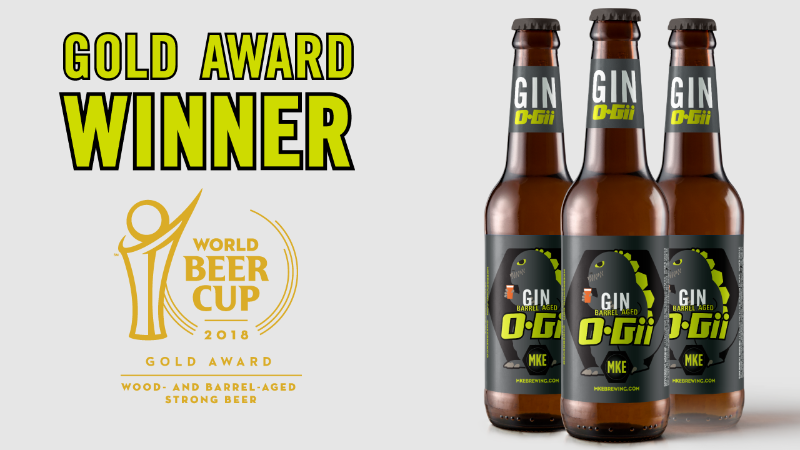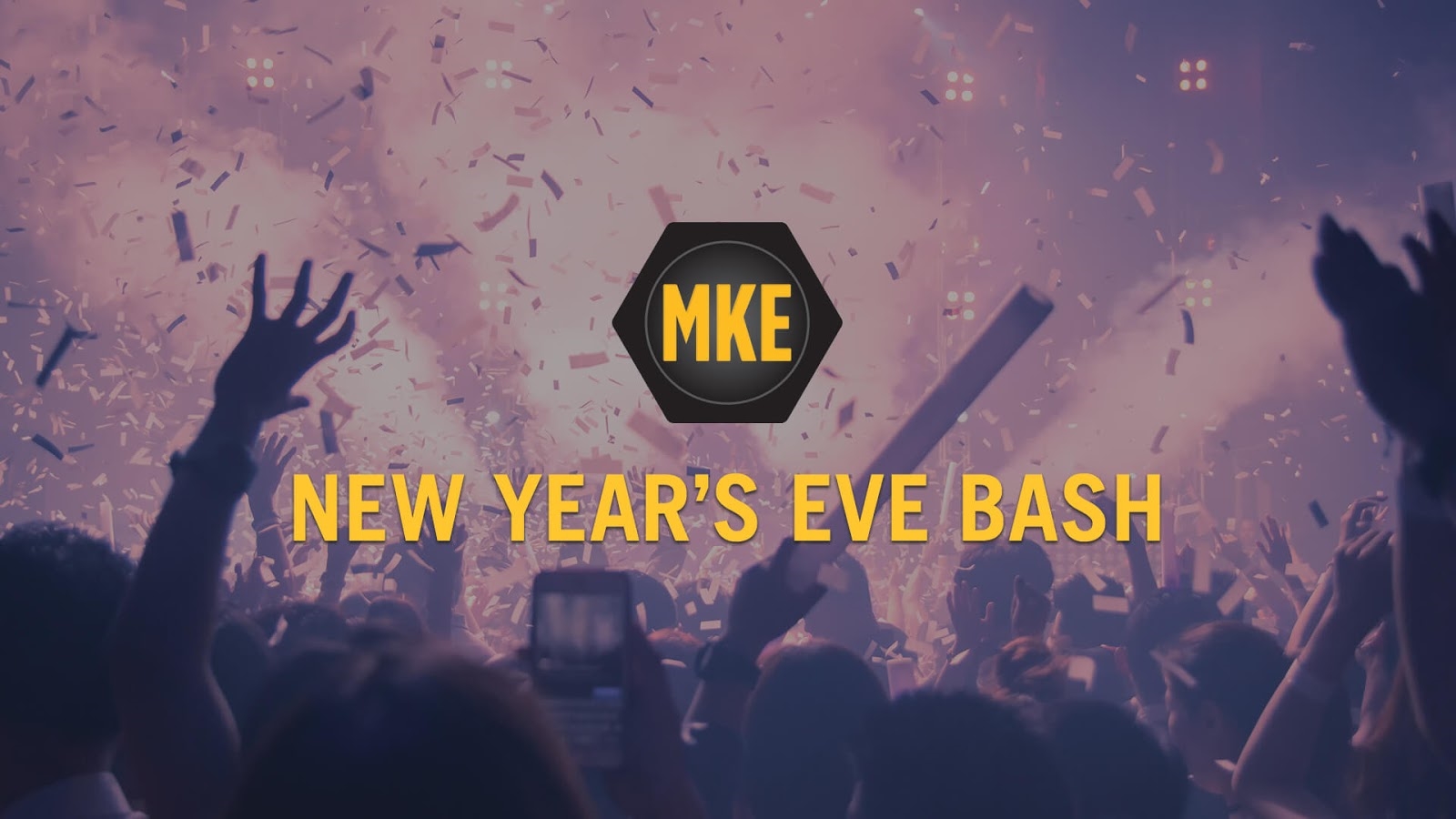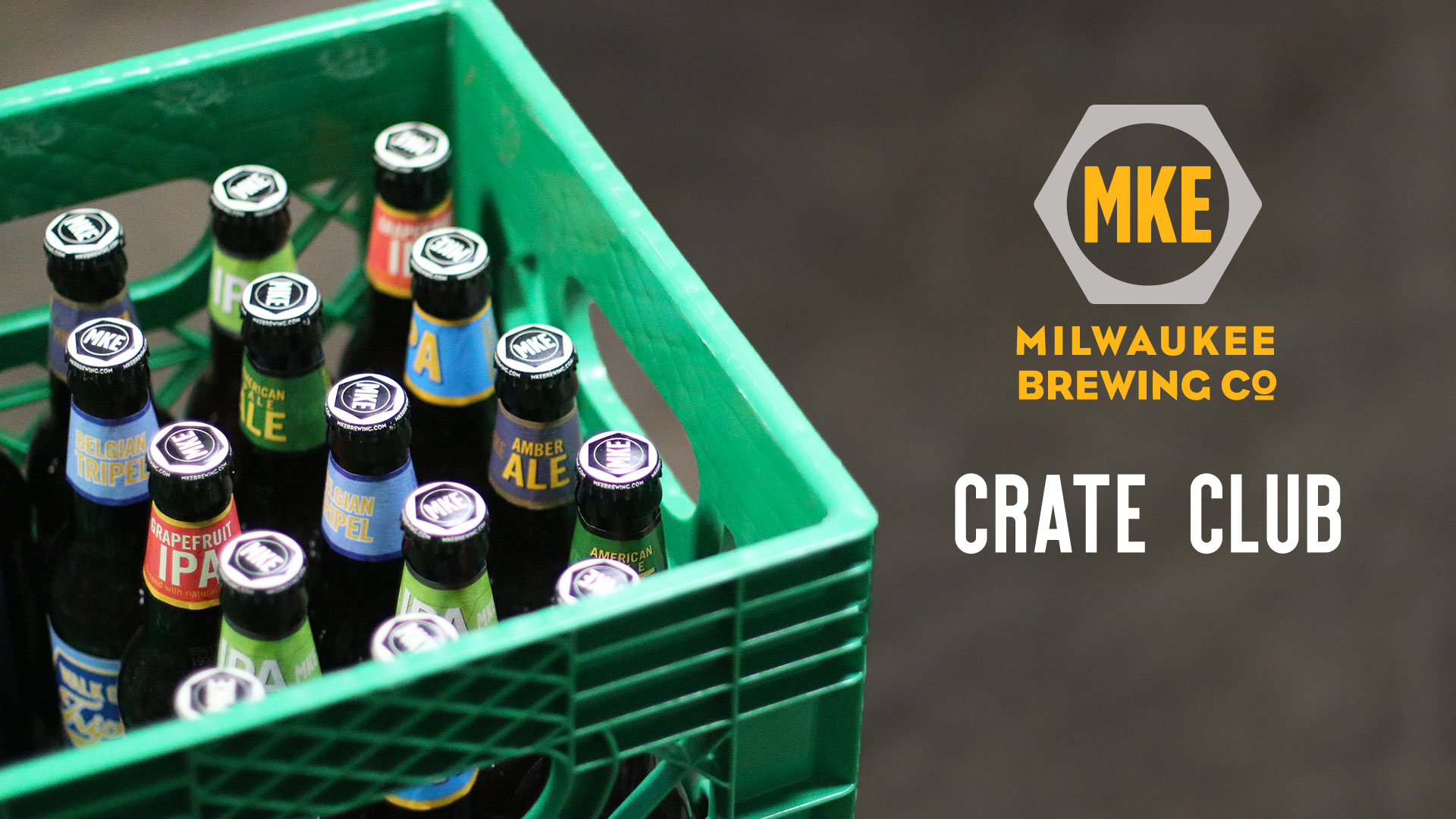 May 21st, 2018 by Milwaukee Brewing Company
The first monthly Crate Club event will be held Wednesday, May 23rd 6-8PM at the 2nd St. location.