Press Release
Milwaukee Ballet dances back into the community with free activities and performances all month long
-In-person Ballet Beat program led by new Director of Community Engagement Samantha Martinson-
MILWAUKEE – July 7, 2021 – Milwaukee Ballet launches its Ballet Beat summer program today, taking dance into the Greater Milwaukee Area through a series of free activities, workshops, and performances. This signals a return to in-person community engagement programming after the organization shifted outreach programs online during the pandemic.
"Our commitment to the community never wavered during challenges of the past year, and I am immensely proud of the creativity we harnessed to stay connected with our community partners through various digital experiences. However, our artform is meant to be enjoyed live and in-person, and I couldn't be more excited to take ballet out into the community so it can be experienced up close," said Artistic Director Michael Pink. "Connecting communities through inspiring performances and community engagement is a core component of our mission, and Ballet Beat gives us the opportunity to reach new fans during Milwaukee's vibrant summertime."
Milwaukee Ballet will host activities open to the public at popular summer events in Milwaukee, including Washington Park Wednesdays and KidZ Days at Marcus Performing Arts Center. New locations for 2021 include Alice's Garden, PEAK Initiative, and Adventure Rock.
The program also includes private workshops for partners including Ebenezer Child Care, Harbor Campus, Wauwatosa Public Library, and the Sharon Lynn Wilson Center for the Arts.
Ballet Beat concludes with two free performances on outdoor stages: July 28 at St. Ann Center for Intergenerational Care's Indaba Community Band Shell and the Marcus Performing Arts Center's Peck Pavilion July 31 at 6:30pm.
Milwaukee Ballet serves nearly 30,000 people each year through Community Engagement programs like Ballet Beat. 
Milwaukee Ballet Hires Samantha Martinson to Lead Community Initiatives
This year's Ballet Beat program is led by Samantha Martinson, who joined Milwaukee Ballet as its Director of Community Engagement in March. Martinson is a central figure behind the organization's return to in-person programming this summer.
"Milwaukee Ballet's philosophy of 'Ballet without Boundaries' lays the ultimate foundation for us to create equitable, accessible opportunities for the community to experience ballet as an art form. Our cornerstone programs like Ballet Beat, Relevé, and Tour de Force inspire and introduce dance to the next generation. Looking forward, I am excited to further our work as we develop new initiatives that connect ballet to even more people throughout Milwaukee and Wisconsin," said Martinson.
Before joining Milwaukee Ballet, Martinson worked in administration, education, and production for numerous regional theaters, including Milwaukee Repertory Theater, First Stage, Door Shakespeare, and Milwaukee Chamber Theatre with a focus on advocating for the arts and the power of storytelling. Most recently, she served as the Manager of Innovation and Community Engagement at the Zoological Society of Milwaukee, where she oversaw several major grant programs dedicated to increasing access to the Zoo for Milwaukee community members and inspiring individuals to take conservation action.
"Samantha's belief in the power of the arts and the importance of ensuring it is accessible made her the ideal candidate to lead our efforts in the community," noted Pink.
Schedule of Public Events
Gallery Night MKE
July 16, 2021              Milwaukee Ballet's Baumgartner Center for Dance
5:00-8:00pm                128 N Jackson Street, Milwaukee, WI 53202
Milwaukee Ballet opens the doors to Baumgartner Center for Dance, inviting Gallery Night attendees to see their dancers rehearse as local artist Jason Fricke creates "live" drawings and sketches of the dancers.
Bastille Days in Mequon
July 17, 2021              Foxtown Annex
3:00pm                               6375 W Mequon Road, Mequon, WI  53092
L'Alliance Francaise will host a pop-up Bastille Day celebrating French dance and food with activities. Milwaukee Ballet will provide a ballet demonstration, embracing the French culture!
July 19, 2021                  Adventure Rock, Walker's Point
6:30-7:30 pm                  613 S 2nd Street, Milwaukee, WI 53204
Milwaukee Ballet is stopping by Walker's Point to teach a barre class for climbers and show that a dancer's job is just as demanding as any other professional athlete's!
Kidz Dayz
July 20, 2021                  Marcus Performing Arts Center Peck Pavilion
10:00-11:00am               929 N Water Street, Milwaukee, WI  53202
All kids welcome! Attendees will learn the five most important ballet positions and the power of movement while Milwaukee Ballet's professional dancers rehearse on stage!
July 20, 2021                  PEAK Initiative at Tiefenthaler Park
2:30pm                               2480 W Cherry Street, Milwaukee, WI 53205
See Milwaukee Ballet perform in the beautiful Tiefenthaler Park to enjoy a dance demonstration and the beauty of ballet in the vibrant county park.
Washington Park Wheels
July 21, 2021              Washington Park
7:00pm                               Corner park at 38th and Vliet Street, Milwaukee, WI 53215
Washington Park Wheels and West End Conservatory will be presenting their touring production throughout the neighborhood with a pop-up visit from Milwaukee Ballet at Vliet and 38th Street.
Alice's Garden's Artisan & Farmer's Market
July 22, 2021                  Alice's Garden
4:00-6:00pm                2136 N 21st Street, Milwaukee, WI 53205
Join Milwaukee Ballet at Alice's Garden's Artisan & Farmer's Market, where they will perform a dance demonstration in the garden.
July 26, 2021                  Wisconsin Athletic Club – West Allis
7:00pm                               1939 S 108th Street, West Allis, WI 53227
Milwaukee Ballet is dropping by the Wisconsin Athletic Club in West Allis-West Milwaukee for a patio party. Enjoy a ballet demonstration, meet and greet with the Ballet Beat dancers, and a specialty "Pink" cocktail at the WAC's outdoor bar!
Finale Performances
Lights, dancers, action! Milwaukee Ballet dancers present scenes from beloved classical ballets and new contemporary work. Opening acts will include performances from Catey Ott's Dance Collective, Yaya Kambaye and Roxy Kess and their performers from African Drum and Dance for Life, a solo performance from Cyenthia Vijayakumar, and a collaborative piece with poets Mikey Cody Apollo and Michaela Lacy, Joshua Yang, and Milwaukee Ballet II's Hailee Rodriguez.
July 28, 2021                 St. Ann Center for Intergenerational Care, Indaba Community Band Shell
6:30-7:30pm                2450 W North Ave, Milwaukee, WI 53205
July 31, 2021              Marcus Performing Arts Center, Peck Pavilion
6:30-7:30pm                929 N Water Street, Milwaukee, WI 53202
Ballet Beat is made possible through support from UPAF Connect and Kasey's Fund.
About Milwaukee Ballet
Milwaukee Ballet was founded in 1970. Led by Artistic Director Michael Pink, Milwaukee Ballet creates a rich and diverse community through its inspiring dance performance, education, and outreach. Milwaukee Ballet hosts an international company of dancers and is one of few dance organizations in the nation to  maintain its own orchestra. Milwaukee Ballet School & Academy is the only professional dance school in the Midwest accredited by the National Association of Schools of Dance, teaching beginner through pre-professional levels in three locations: Third Ward, Fox Point, and Brookfield. Milwaukee Ballet's award-winning Community Engagement department serves nearly 30,000 people in Southeastern Wisconsin each year through original, interactive programs. Milwaukee Ballet is a proud cornerstone member of United Performing Arts Fund and holds a four-star rating from Charity Navigator.
Mentioned in This Press Release
Recent Press Releases by Milwaukee Ballet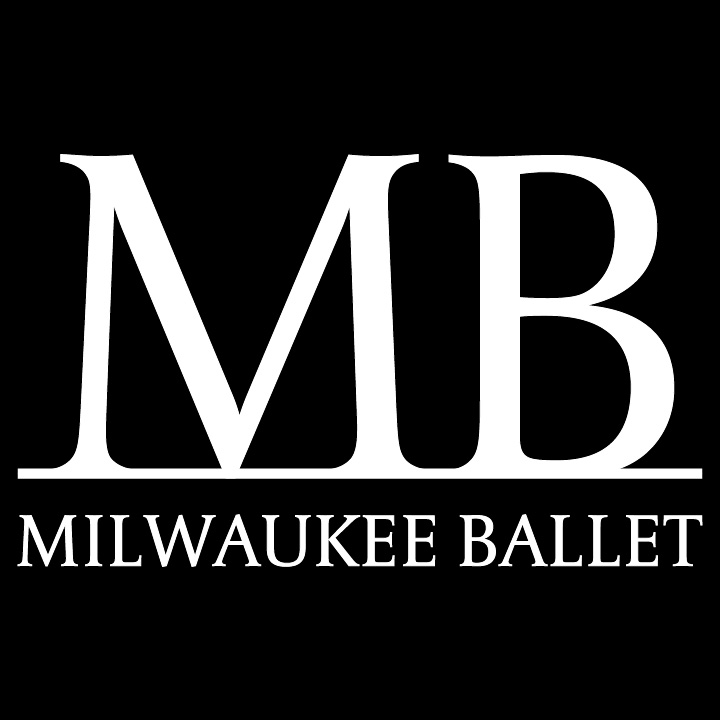 Jun 30th, 2022 by Milwaukee Ballet
The month of free "Ballet Beat" workshops and activities culminates with two outdoor performances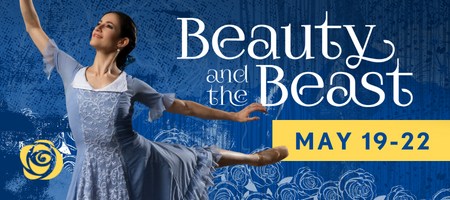 May 11th, 2022 by Milwaukee Ballet
The enchanting family-friendly season finale runs May 19-22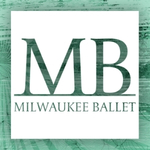 Mar 17th, 2022 by Milwaukee Ballet
The production is set for March 31-April 3 after a two-year postponement