Press Release
Milwaukee Ballet 2013-14 Season Marked by New Works, National Broadcast
Annual Meeting Highlights Areas of Accomplishment, Introduces Next Season
MILWAUKEE – October 3, 2014 – At its annual meeting of the Board of Directors on Oct. 2, Milwaukee Ballet announced that they closed their 2013-14 fiscal year debt free and with a balanced operating budget. This is the seventh consecutive year in which the Company reported a balanced budget. Under the leadership of Artistic Director Michael Pink, the Company accumulated cash reserves in excess of prior year's reserves and enjoyed a positive cash flow. Financial highlights include $1.5 million in box office receipts, school revenue exceeding $1.5 million, an increase of nearly $200,000 over 2012-13, and contributed income in excess of $2.9 million.
"The success of the 2013-14 season, specifically the world premiere of Mirror Mirror, highlights how years of fiscal responsibility have put Milwaukee Ballet in a position to execute an ambitious artistic vision." said Pink. "Mirror Mirror was the third full length piece Milwaukee Ballet has created in less than five years, an achievement that makes us not only unique in our region, but in the nation. This feat is possible due to forward-thinking patrons who invested in our New Works Fund, which gives the Company a significant head start on fundraising for innovative projects like Mirror Mirror."
Highlights of the season included the return of Michael Pink's acclaimed Romeo & Juliet, a production The Huffington Post called "sexy" and "thrilling," as well as the highly anticipated world premiere of Pink's Mirror Mirror. The season also included new works from internationally celebrated choreographers in Winter Series and Spring Series. Milwaukee Ballet was pleased to welcome BMO Harris Bank, a new sponsor, for their beloved holiday tradition, The Nutcracker.
Additionally, Michael Pink's
Peter Pan
was seen by the young and young-at-heart across the country when PBS broadcast the 2012 production, recorded by MPTV, to the nation. This was the first time in nearly 20 years a Milwaukee arts group had been featured in a national broadcast.
Overall, nearly 41,000 patrons attended the Ballet during the season.
Additional Announcements
Milwaukee Ballet presented a Legacy Award, reserved for someone whose longstanding commitment to the Company has left an indelible mark, to former Board President Mary Taibl of Journal Communications for her dedication to the Ballet's fiscal strength and stability.
Milwaukee Ballet's Board elected the following new officers for 3-year terms: Sarah Damsgaard; Varun Laroyia of Johnson Controls and John Rumpf of Robert W. Baird.
Milwaukee Ballet welcomed two new dancers for the 2014-15 season, both promoted from the Nancy Einhorn Milwaukee Ballet II Program: Garrett Glassman and Alaina Griffith.
Don Quixote
Milwaukee Ballet opens its 2014-15 Season of Classics with the famous adventure of Don Quixote, showing Oct. 30 through Nov. 2 at the Marcus Center for the Performing Arts. Tickets are available at (414) 902-2103 or www.milwaukeeballet.org.
About Milwaukee Ballet
Milwaukee Ballet celebrates 45 years of dance this season, which will be presented through the generosity of Donna and Donald Baumgartner. Founded in 1970, Milwaukee Ballet strives to inspire its audiences to think within and beyond traditional ballet through the presentation of quality performances and the implementation of educational opportunities. Milwaukee Ballet and Milwaukee Ballet School & Academy are recognized among the top companies in the nation. With an annual operating budget of more than $6 million, Milwaukee Ballet presents more than 30 performances to more than 40,000 people each year. Its resident company includes 22 professional dancers along with 20 trainees in the Nancy Einhorn Milwaukee Ballet II Program. Milwaukee Ballet is one of few dance companies in the country to maintain its own orchestra. Milwaukee Ballet School & Academy, the official school of the Ballet, has an enrollment of more than 800 students at three locations throughout Southeastern Wisconsin, and is the only professional dance school in the Midwest accredited by the National Association of Schools of Dance. Milwaukee Ballet's Community Outreach programs are offered year-round through hands-on workshops, original children's productions and a student matinee series serving more than 30,000 people each year.
Mentioned in This Press Release
Recent Press Releases by Milwaukee Ballet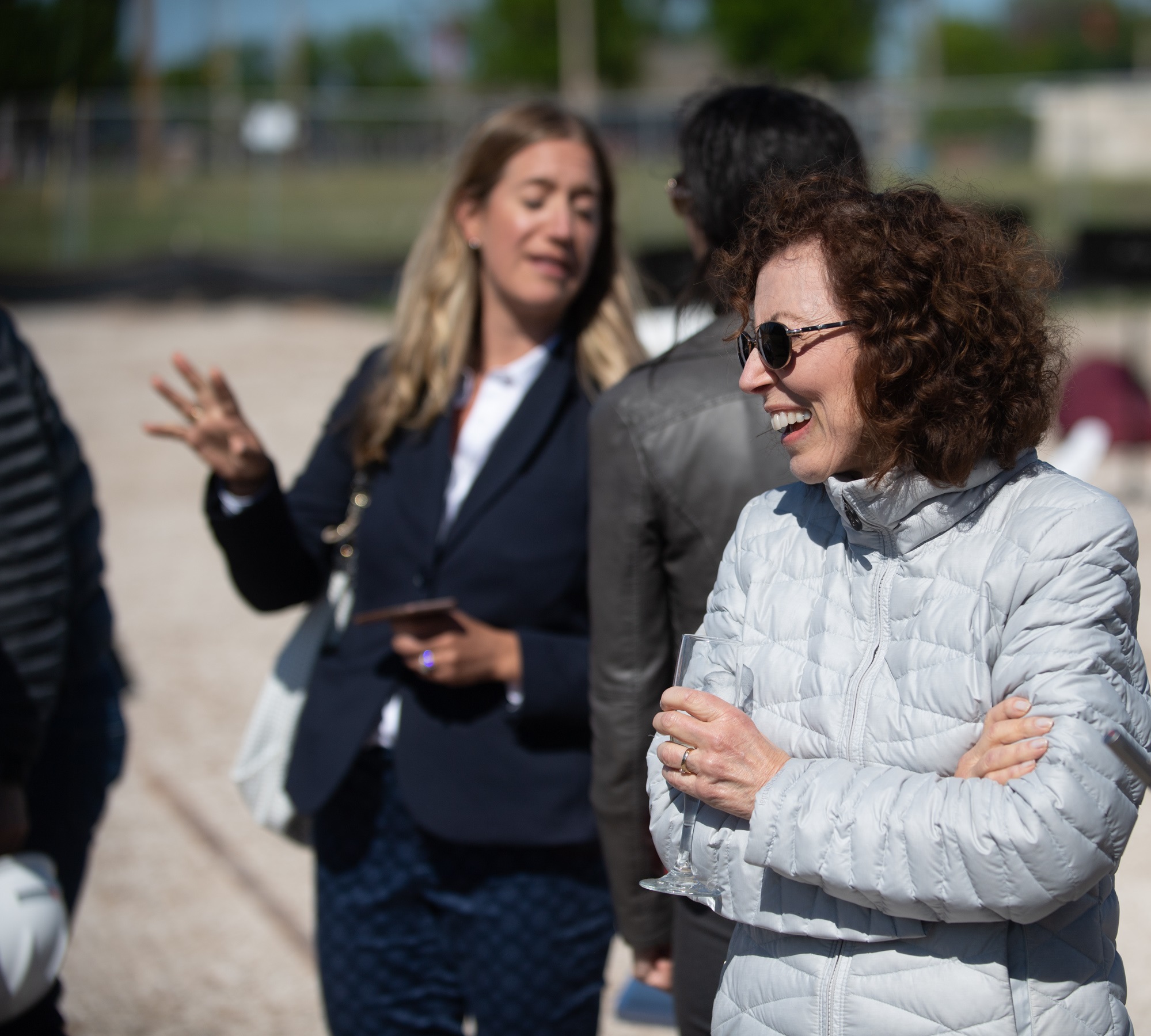 Nov 8th, 2018 by Milwaukee Ballet
This is the second major gift Milwaukee Ballet has announced regarding its new home.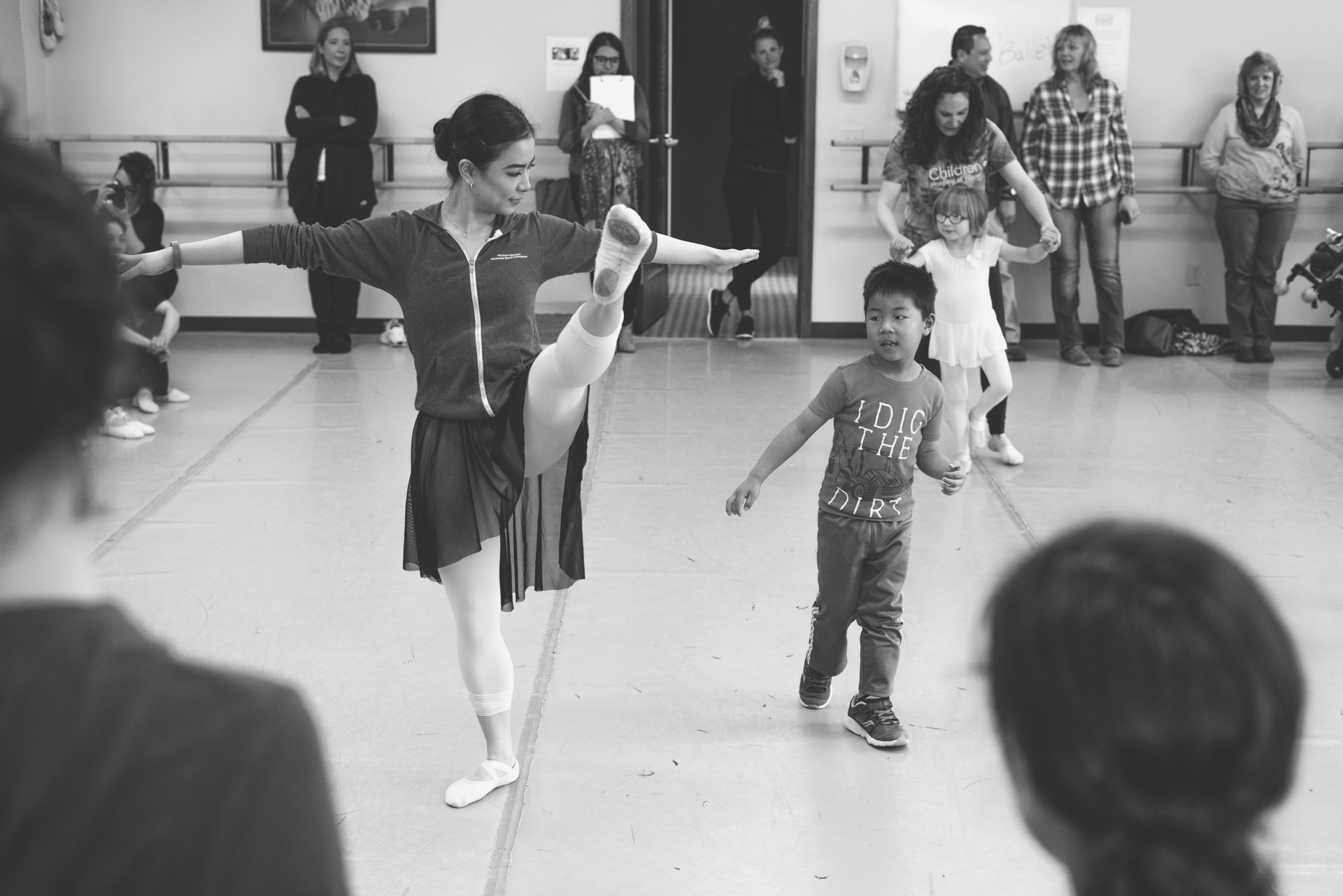 Oct 12th, 2018 by Milwaukee Ballet
Classes for children with disabilities begin Sunday with support from national foundation
Oct 5th, 2018 by Milwaukee Ballet
Sponsorship creates brighter holidays for thousands of Wisconsin families