Press Release
MCT announces the selection of Brent Hazelton as new Producing Artistic Director
Only MCT's third-ever AD, Hazelton will join in an transitional role in July 2019 before official hire in 2020.
Milwaukee, WI … Milwaukee Chamber Theatre (MCT) is excited to announce that Brent Hazelton will become the company's third-ever producing artistic director. Hazelton will be joining MCT as incoming producing artistic director on July 1, 2019, and officially stepping into his new position the following year.
Over his 20 seasons at Milwaukee Repertory Theater, Hazelton rose from Acting Intern to, since 2011, Associate Artistic Director and Director of New Play Development, where he rebuilt Milwaukee Rep's dormant literary department and has overseen the development and production of a dozen successful world and American premieres. As an Artistic Associate, he built The Rep's Emerging Professional Residency Program (then the Artistic Internship Program), into one of the two leading programs of its kind in regional theatre. He has also directed some of The Rep's best-selling productions, including MCGUIRE, THE WHIPPING MAN, and LIBERACE!, which he also wrote, each of which set an all-time Milwaukee Rep sales record, as well as acclaimed productions of GUARDS AT THE TAJ, OUR TOWN, A CHRISTMAS CAROL, and HOW THE WORLD BEGAN.
Milwaukee Chamber Theatre's board of directors and staff are excited to have Hazelton joining the family, and look forward to the artistic transition.
"On behalf of the Board, we could not be more pleased to welcome someone as qualified and driven as Brent to this great Milwaukee institution," said Patrick Fennelly, president of the MCT board. "We are confident that his leadership and unique artistic vision will guide MCT into its next chapter. The future of MCT is looking very bright."
While current producing artistic director
C.
Michael Wright
will remain with the company until his departure at the end of the recently announced 2019-2020 season, Hazelton will be joining the staff in summer 2019 to begin planning his first season, support MCT's audience engagement efforts, and start connecting with the many members of the MCT family.
"I was immediately energized by the enthusiasm of the search committee members and their deep passion for the institution's growth. I'm looking forward to getting together with even more trustees, subscribers and stakeholders to hear their dreams about the future of MCT," said Hazelton. "I have fond memories of seeing many moving and personally formative Chamber productions over the past 20 years, and it's a tremendously humbling honor to follow such esteemed Milwaukee theatre-makers as Monty, Ruth, and Michael in leading the company."
With the exception of the four years that he spent earning his Bachelor's Degree in Integrated Theater Studies at Iowa's Cornell College, Hazelton is a lifelong Wisconsinite.
"I'm thrilled to be able to lead a company in what is not only my artistic but also my spiritual and literal home," said Hazelton. "My love for Wisconsin, Milwaukee, their citizens, their theatre artists, and the stories they have to tell runs bone deep. I'm often asked why I've never sought an institutional leadership position outside Milwaukee, and my answer has never changed: For me, theatre is the act of engaging in an ongoing conversation with an audience, and there's no other audience that I'm even as close to as interested in having that dialogue with as I am Milwaukee's. I can't wait to see where the conversation takes us."
MILWAUKEE CHAMBER THEATRE
Founded in 1975, Milwaukee Chamber Theatre (MCT) produces intimate, high-quality, professional theatrical works of literary merit that engage and challenge the audience, while employing and nurturing principally local theatre artists.  Under the leadership of Producing Artistic Director C. Michael Wright and Managing Director Kirsten Finn, MCT performs at the Broadway Theatre Center in Milwaukee's Historic Third Ward. For more information, visit milwaukeechambertheatre.com.
Mentioned in This Press Release
Recent Press Releases by Milwaukee Chamber Theatre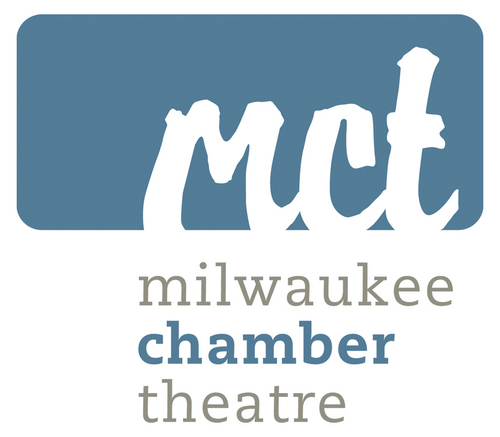 Mar 8th, 2023 by Milwaukee Chamber Theatre
Challenge Match led by Caran and Joel Quadracci through the Windhover Foundation with support from Donna and Donald Baumgartner and the Herzfeld Foundation is Instrumental to Success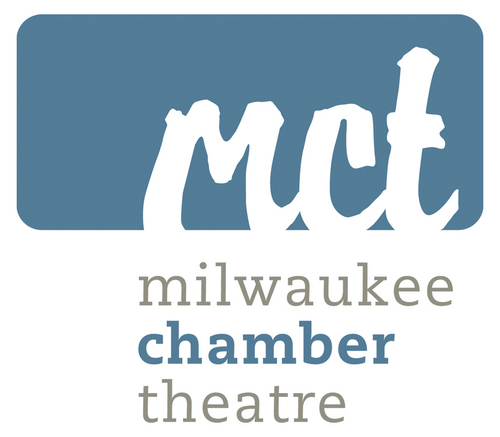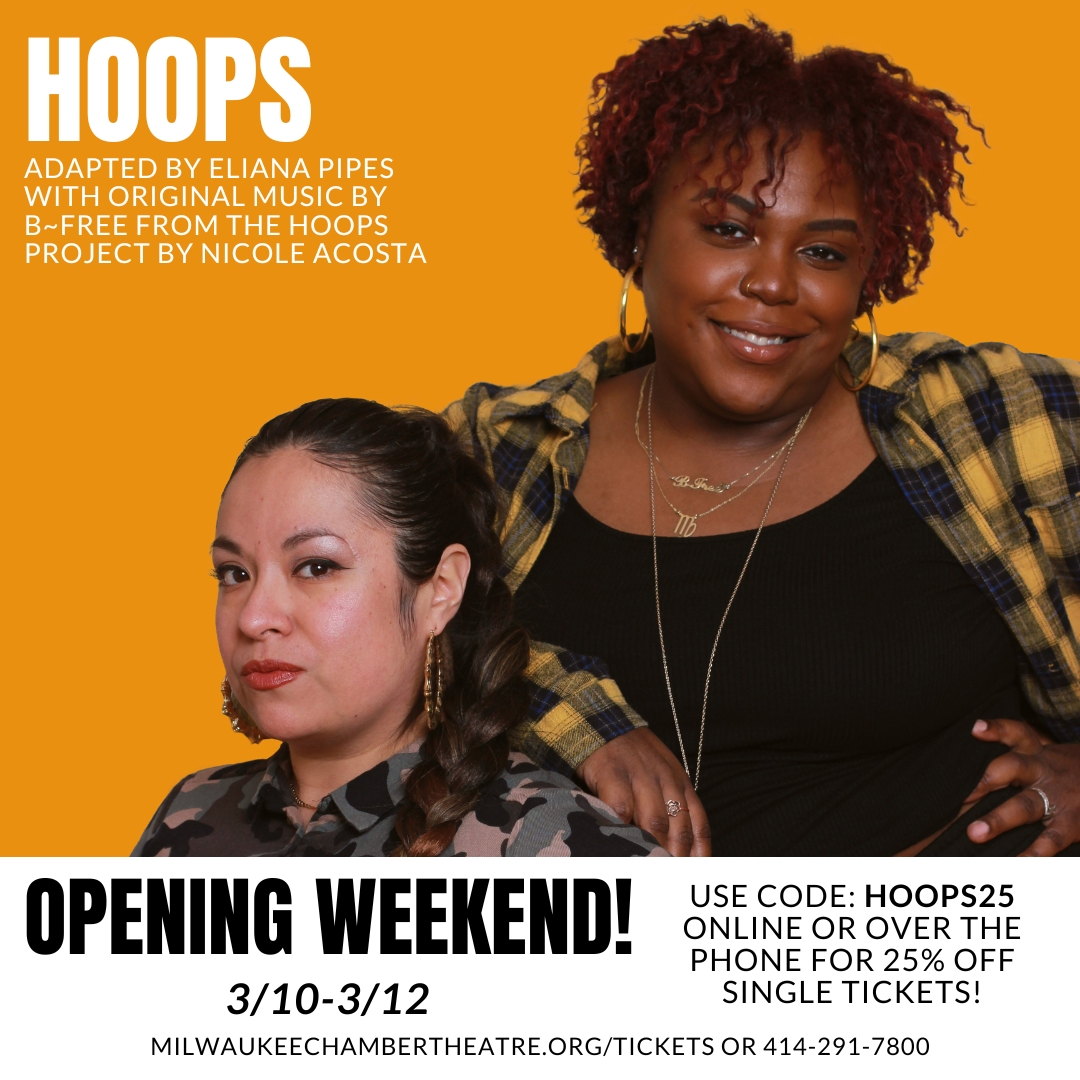 Feb 20th, 2023 by Milwaukee Chamber Theatre
Adapted by Eliana Pipes with Original Music by B~Free from The HOOPS Project by Nicole Acosta