Press Release
Marquette University and Alverno College Win WELCOA Gold Awards
Only two institutes of higher education in Milwaukee made the list
Milwaukee, (April 23, 2015) – Marquette University and Alverno College were given Gold Awards by The Wellness Council of America (WELCOA) for their outstanding commitment to workplace wellness. WELCOA, which tracks seven benchmarks of wellness success, has more than 5,000 corporate members across the country. This is the second Gold Award for both Alverno College and Marquette University. Both institutions joined WELCOA in 2009.
"Our strong wellness program happens only because our faculty and staff are strongly committed to leading and participating in it," said Dr. Michael Lovell, president of Marquette University. "I thank our University Wellness Committee members for their work that brought us this honor and ensures we have a healthy working environment."
"We are committed to providing an environment where students, faculty and staff have a number of healthy options," said Mary J. Meehan, Ph.D., president of Alverno College. "Whether it's the food we serve, exercise classes we offer or other wellness initiatives, it's important to foster a culture of well-being. A healthy campus is a thriving campus." Meehan played a key role in launching Milwaukee's Well City initiative, serving as co-chair from 2007-2010. Well City Milwaukee is a collaboration of organizations who are dedicated to creating a healthy and vibrant Milwaukee workforce. Due to the efforts of over 40 area businesses and organizations, Milwaukee has earned its second Well City USA designation, the first city in the country to receive this prestigious distinction twice.
About Well City Milwaukee
Well City Milwaukee is an initiative to create a healthy and vibrant Milwaukee workforce and have a ripple effect on the community at large. This effort is led by the City of Milwaukee, Greater Milwaukee Committee, Metropolitan Milwaukee Association of Commerce, Wellness Council of Wisconsin and the YMCA of Metropolitan Milwaukee.
Sponsored locally by the Wellness Council of Wisconsin, Well City USA challenges local businesses and community leaders to work together and engage entire communities in improving the health and wellbeing of their workforces and families. For more information, visit www.wellcitymilwaukee.org.
About Alverno College
Alverno College, a four-year independent, Catholic, liberal arts college for women, exists to promote the personal and professional development of its students. The college has earned accolades and respect internationally for its highly effective ability-based, assessment-as-learning approach to education, and has consulted with three U.S. presidential administrations on accountability and outcomes in higher education. For the last five years, Alverno College was ranked one of the top four schools in the Midwest doing "the best job of educating undergrads" by U.S. News & World Report. Educators from throughout the world visit Alverno to learn about its proven, student-centered teaching methods.
Alverno offers more than 35 major program areas of study, including graduate programs in education, nursing, community psychology and business that are open to women and men. For more information about Alverno, visit www.alverno.edu or call 414-382-6100.
Mentioned in This Press Release
Recent Press Releases by Marquette University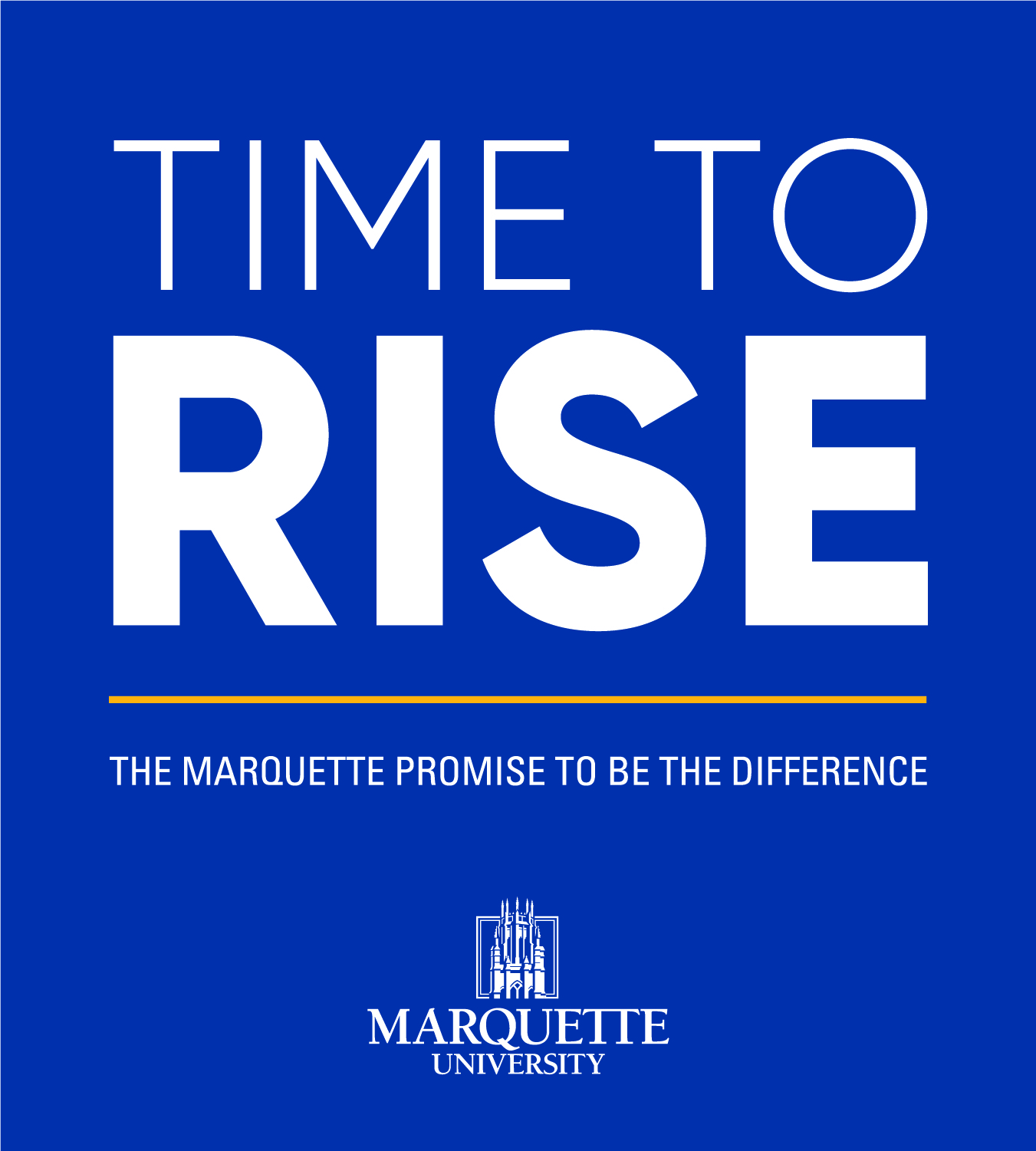 Apr 8th, 2021 by Marquette University
Time to Rise is largest comprehensive fundraising campaign in university history