Press Release
Marquette commercial banking program to host inaugural conference
'Bankruption' author Waupsh will keynote Jan. 31 event
MILWAUKEE — Marquette University's commercial banking program on Wednesday, Jan. 31, will host a conference featuring keynote speaker John Waupsh, chief innovation officer of the financial services company Kasasa and author of the book Bankruption: How Community Banking can Survive Fintech.
The event will be held in the Alumni Memorial Union ballroom, 1442 W. Wisconsin Ave., from 8 a.m. to noon. It will be emceed by Dr. Kent Belasco, assistant professor of practice in finance and director of the commercial banking program. The conference is open to the public; tickets are $100 and online registration is required. Attendees will receive an autographed copy of Bankruption.
The keynote presentation will be followed by a panel discussion on financial technology ("fintech") disruption and community banking. The panel discussion, moderated by Waupsh and Michael Vesel of Wipfli, will include:
Michael Adam, founder, Bankmybiz and DocLaunch
Kelly Brown, CEO, American Deposit Management
Doug Gordon, CEO, Waterstone Bank
Wayne Miller, managing director, The Venture Center
Jack Novielli, executive vice president of strategic product integration enterprise products, FIS
Michelle Toll, executive vice president, The State Bank Group
Dave Werner, CEO, Park Bank
"Commercial Banking is changing and fintech is paving the way for the new and evolving nature of banking," Belasco said. "Our esteemed keynote speaker, John Waupsh, will discuss how community banking can survive fintech, and how a diverse range of banking professionals respond to these challenges."
The event is sponsored by American Deposit Management, AML Rightsource and the Illinois Bankers Association.
Mentioned in This Press Release
Recent Press Releases by Marquette University
May 2nd, 2018 by Marquette University
Twohey, who worked as a reporter at the Milwaukee Journal Sentinel from 2003 to 2007, has focused much of her attention on the treatment of women and children.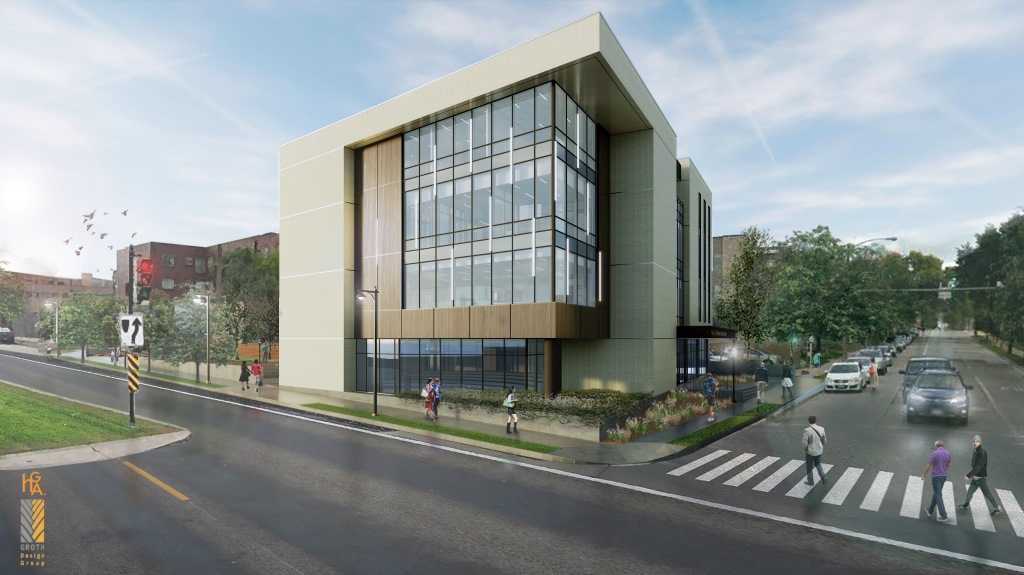 Apr 23rd, 2018 by Marquette University
University releases additional renderings of 44,000-square-foot building
Apr 19th, 2018 by Marquette University
Associate Professor John McAdams is suspended for his mistreatment of a former graduate student teacher.