Press Release
Leading expert on the economics of cities to speak at Marquette
Harvard's Edward Glaeser will deliver annual Marburg Lecture Nov. 10
MILWAUKEE – Dr. Edward Glaeser, Glimp Professor of Economics at Harvard University and the world's leading expert on the economics of cities, will deliver the Marquette University College of Business Administration's annual Marburg Memorial Lecture on Monday, Nov. 10, at 4:30 p.m. The free, public event will be held in the third-floor ballroom of the Alumni Memorial Union, 1442 W. Wisconsin Ave.
Registration is required and available online.
In his address, "Triumph of the City," Glaeser will discuss why cities are crucial to economic development, why proximity has become ever more valuable as the cost of connecting across long distances has fallen and why, contrary to popular myths, dense urban areas are the true friends of the environment, not suburbia.
Also director of the Rappaport Institute of Greater Boston, Glaeser regularly teaches microeconomic theory, and occasionally urban and public economics. He has published dozens of papers on cities, economic growth, and law and economics. In particular, his work has focused on the determinants of city growth and the role of cities as centers of idea transmission. He received his doctorate from the University of Chicago in 1992.
About the Marburg Memorial Lecture
The lecture series is named in honor of the late Theodore F. Marburg, a long-time member of the economics department. The goal of the Marburg Memorial Lecture is to provide a forum for the discussion of moral, philosophical and social dimensions of economic issues, as well as continue Marburg's commitment to the economic aspects of peace and justice. The Marburg Lecture is made possible by the generosity of the Marburg family and through the support of Marquette's Center for Global and Economic Studies.
Mentioned in This Press Release
Recent Press Releases by Marquette University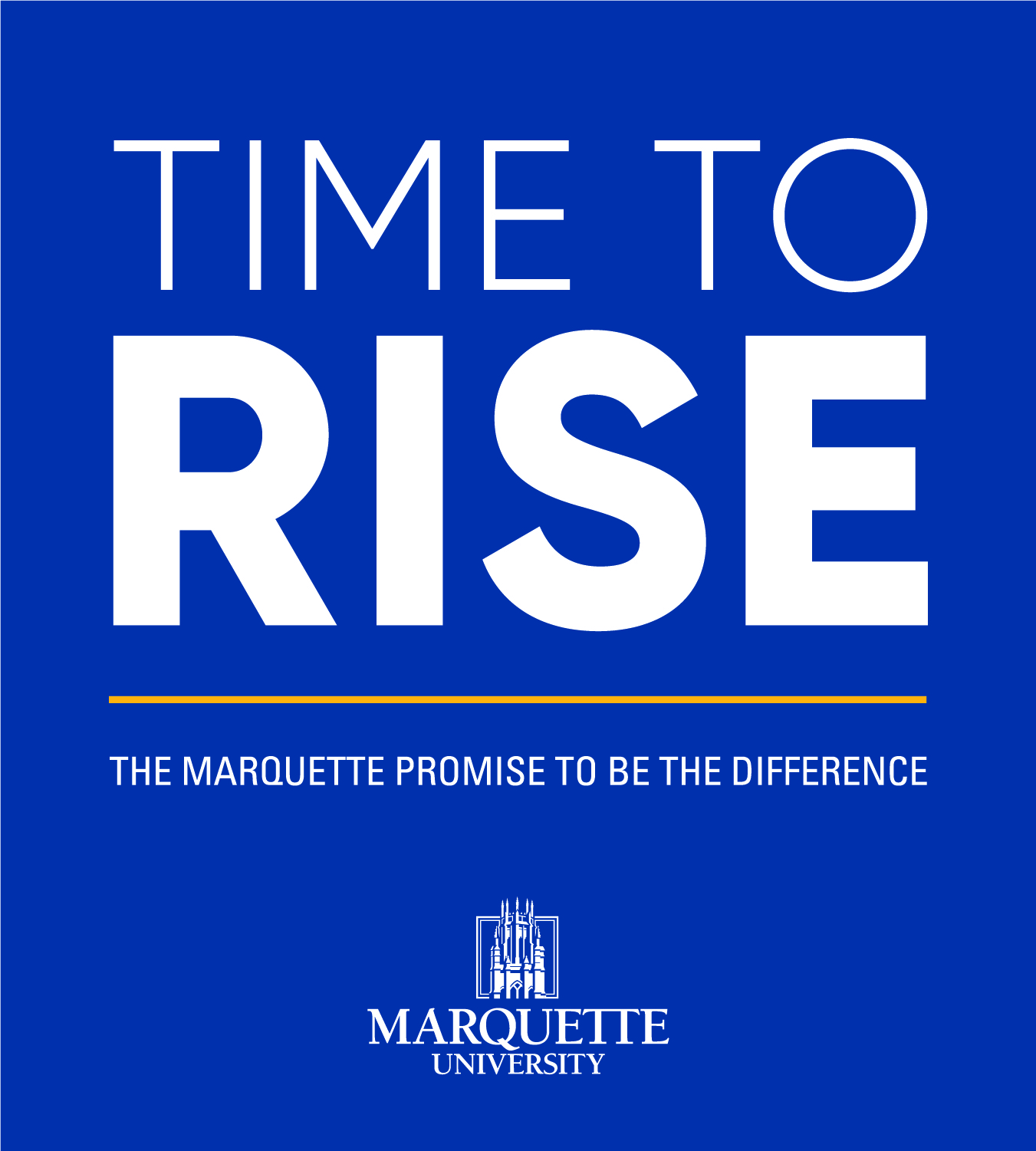 Apr 8th, 2021 by Marquette University
Time to Rise is largest comprehensive fundraising campaign in university history